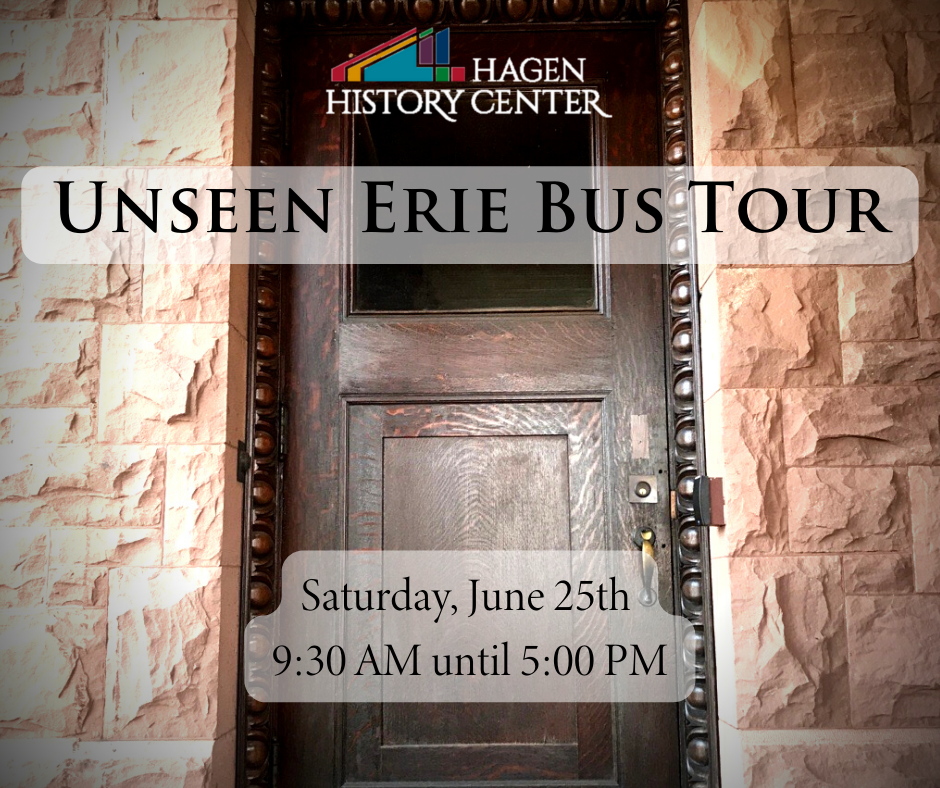 What is the Unseen Erie Bus Tour?
How many times have you driven past Old Main on Gannon's University and wondered how the building looked inside? The Unseen Erie Bus Tour from the Hagen History Center aims to shine a light on familiar locations around the city by celebrating their history and showcasing the beauty of these structures. The tour will stop at 7 locations: The Masonic Temple, the HBKS Wealth Advisors Building, the former Strong Mansion on Gannon's campus, the Boston Store, St. Joseph's apartments, and a former speakeasy. Lunch will be provided and served at the Hagen History Center Erie campus. Sponsored by FirstStudent Transportation and our tour stop locations. Are you ready to see the unseen?
Saturday, June 25th from 9:30 AM until 5:00 PM.
40 seats available - $20 per person, $15 for members.
9:45 am - Bus loads up at the Hagen History Center (HHC).
10:00 am - Masonic Temple - Tour will last 40 minutes.
10:50 am - HBKS Wealth Advisors - Tour will last 40 minutes.
11:30 am - Strong Mansion - Tour will last 1 hour and 15 minutes
12:45 pm - Lunch at the HHC - Lunch will end at 1:45 pm
2:00 pm - St Joseph's Apartments - Tour will take 45 minutes.
3:00 pm - Boston Store - Tour will take 45 minutes
4:00 pm - Etta's Ice Box and Speakeasy - Tour can take up to 45 minutes.
5:00 pm - Return to HHC