Thanks to everyone who came down to visit us on our recent grand reopening weekend. More than 2,000 people were inspired by exhibits, history and festivities that brought new life to the corner of West Sixth Street and Chestnut Street.
"I've never seen so many people at the Hagen History Center," said Tom Hagen, on Friday night just before he cut the ribbon to open the new exhibit building with more than 400 donors in attendance. Hagen, the chief benefactor of the Hagen History Center, grew up directly across the street.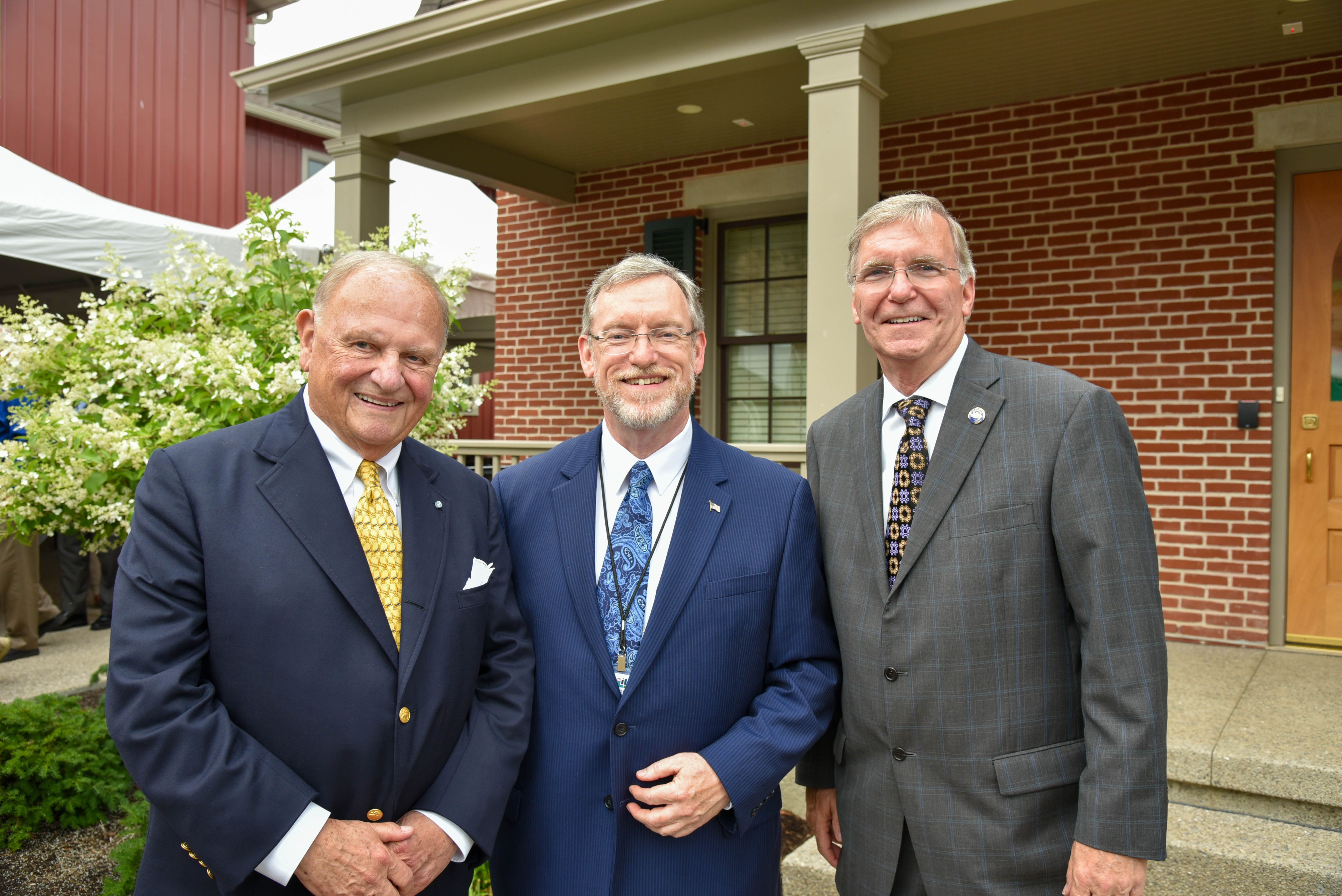 In the following two days, about 1,600 people toured the campus and offered these observations:
Frank Lloyd Wright's office and 1930 Cord impressed all who visited. Lines to see the impressive exhibit rarely waned, and we are thrilled to have so many folks enjoy his influence on architecture that is visible throughout our community.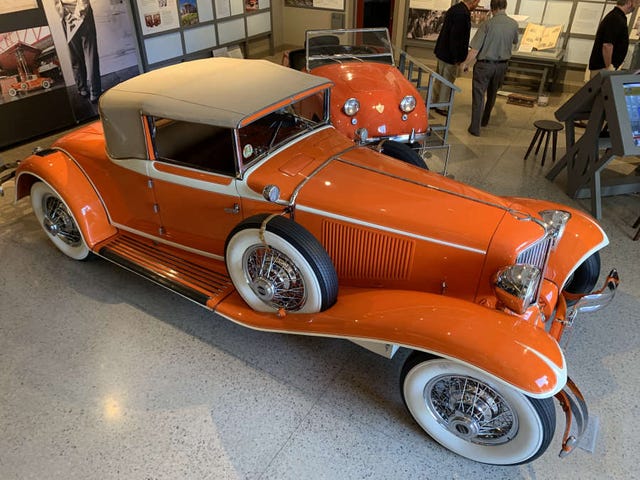 The entry to our new exhibit building featured an interactive screen that enabled patrons to take a virtual look through Oliver Hazard Perry's telescope, and yes, we have Perry's original telescope.
Watson-Curtze Mansion sparks memories
Facebook fans marveled at the number of exhibits and the diversity of the galleries. The Watson-Curtze Mansion was inspiring to everyone who toured. Several guests said they remembered visiting as children and returned with their own children.
The Griswold exhibit in the kitchen was crowded all day. Rare pieces and a display of more than 100 pieces sparked conversations and memories for guest
The never-before-seen Servants' Quarters were a popular stop with a bit of history about servants Ebba Hanson and Anna Zimmerman
The Changing Silhouette of Victorian Women's Fashion room showed off dresses from the 1850s through the 1890s and included an interactive screen that illustrated a progression of how many layers women donned. Seven petticoats were common at one point in history, but they were replaced by the "cage crinoline," a series of metal hoops. Men, women and children commented on the amount of time it must have taken to get dressed.
Military exhibits prompted reverence and memories
The Wood-Morrison House features history lessons that tell the stories of soldiers from George Washington's days to emotional videos and displays of modern-day Erie County veterans. A North East couple spent their 62nd anniversary on the campus. They looked specifically for Tom Ridge's uniform in the military exhibit inside the Wood-Morrison House. They also were thrilled to see the uniform of Greg Henning, a veteran and North East High School teacher, who serves as a docent in the exhibit. Henning grew up next door to them.
We'll be sharing more with you in the future because we are still adding pieces to our collections. Again, we want to thank everyone who visited, and we would encourage everyone to return to be inspired. Our hours are Tuesday through Sunday from 10 a.m. to 5 p.m. with extended hours on Fridays until 8 p.m.
Admission is $10 per person, or you can become a member for $60 and enjoy free admission for your entire family.
For more information, call us at 814-454-1813.