The History of Lighthouses in Erie, PA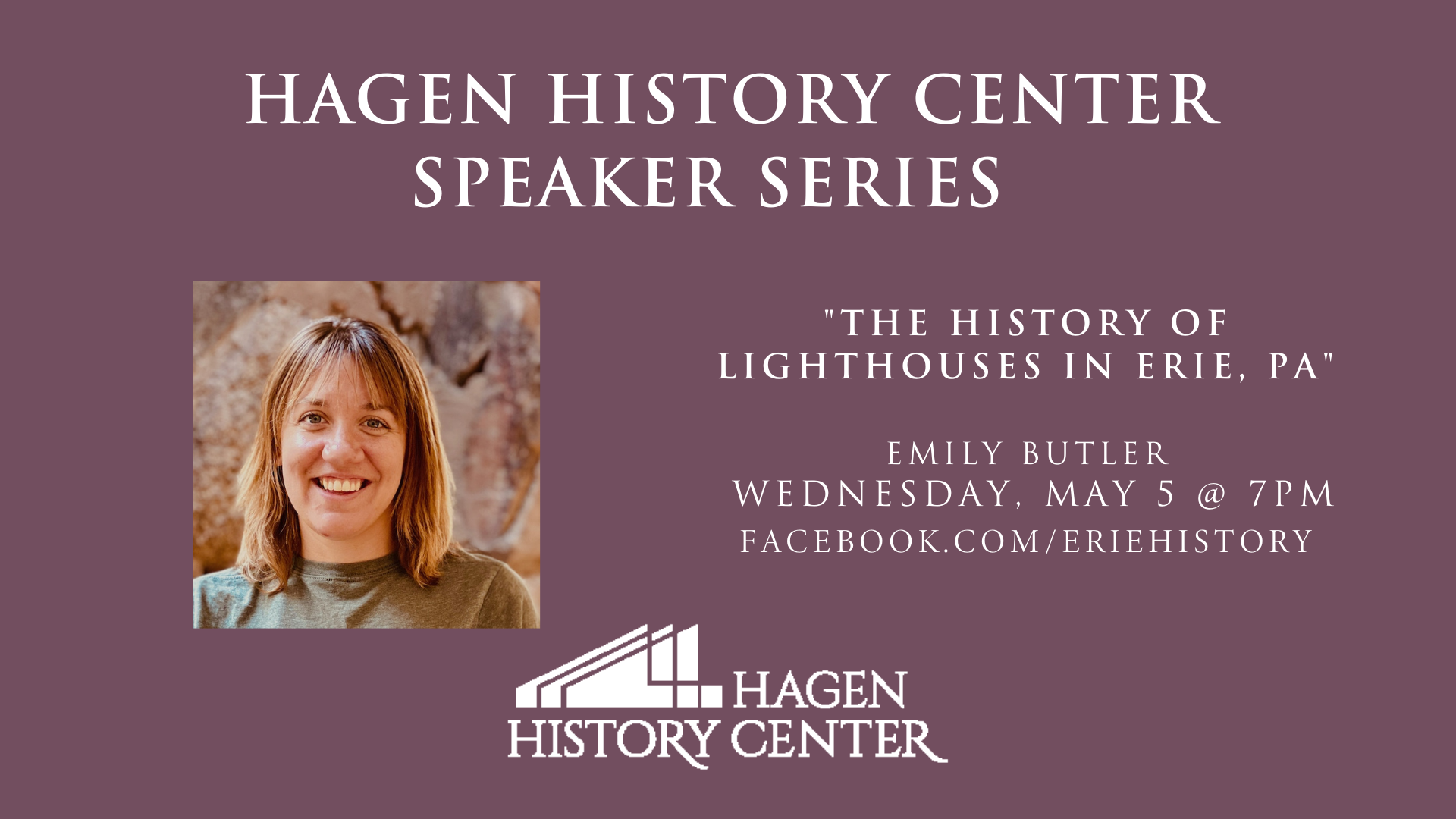 Speaker Series || Wednesday, May 5, 2021 @ 7 PM ||

Facebook Live
"The History of Lighthouses in Erie, PA"
Emily Butler, Executive Director of the Presque Isle Lightstation will be discussing the history of the lighthouses in Erie, namely the Presque Isle Lighthouse and the Erie Land Lighthouse. She will review the role of the lighthouses as aids to navigation and discuss current and future plans for the sites as historic resources for the community.
The video will stream live on our Facebook at 7:00 PM, Wednesday, May 5th. The Live presentation will then be uploaded to our Youtube Channel and Blog the following day.