A Night at the Museum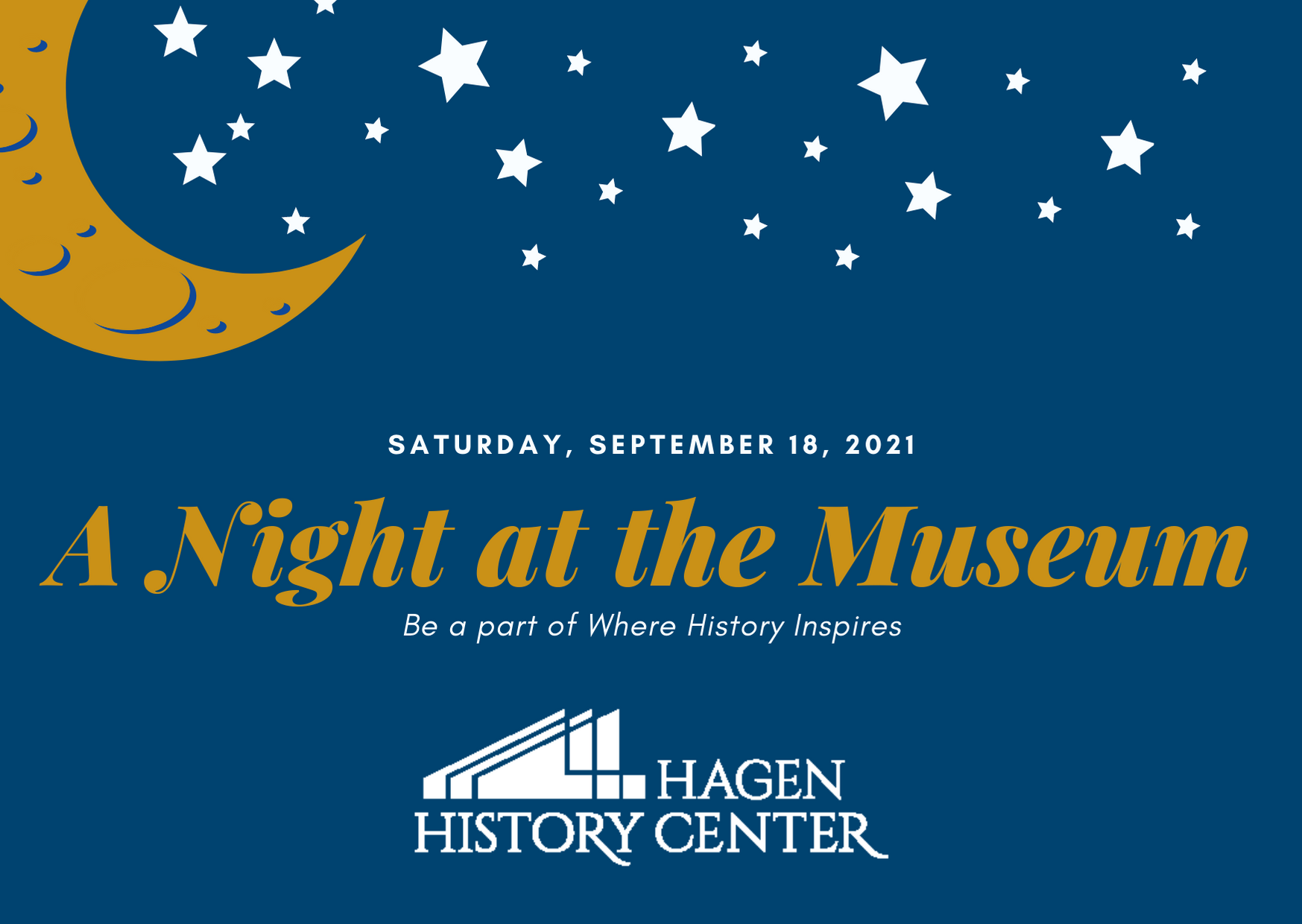 Be a part of Where History Inspires.
Please join us as a sponsor for the Grand Opening scheduled for the weekend of July 16 and for the Hagen History Center's signature event, A Night at the Museum, on Saturday, September 18.
The Grand Opening weekend will include a Friday evening cocktail party for donors beginning at 6 p.m. You'll be invited to this exclusive outdoor party at which Thomas B. Hagen will cut the ribbon opening the new building. Indoor tours will be given with mask wearing and social distancing requirements. On Saturday and Sunday, Hagen History Center will be open to the public at no charge with the help of your sponsorship.
On September 18, from 6 p.m.-10 p.m., A Night at the Museum will feature a campus-wide party with heavy hors d'oeuvres, multiple bars, music, dancing, and even a scavenger hunt like no other. The committee has been planning this event for over a year, and you'll want to mark your calendar now to attend. The highlight of our evening will be honoring our friend and Hagen History Center patron, Thomas B. Hagen, for his commitment to the City of Erie.
Become a sponsor of both the Grand Opening and A Night at the Museum with one donation by returning the attached form or using our online form. Sponsorship levels include a specific number of guests to attend both events.
With your contribution you can make history locally, support a local landmark, and help with the resurgence of downtown Erie.
Invitations for A Night at the Museum will be mailed in August and will include ticket information for guests who are not sponsors. If you wish to order tickets prior to receiving your invitation, you're welcome to purchase tickets online.
Contact Advancement Director Geri Cicchetti at 814-454-1813 x 34 or gcicchetti@eriehistory.org for additional information.