New Exhibit Now Open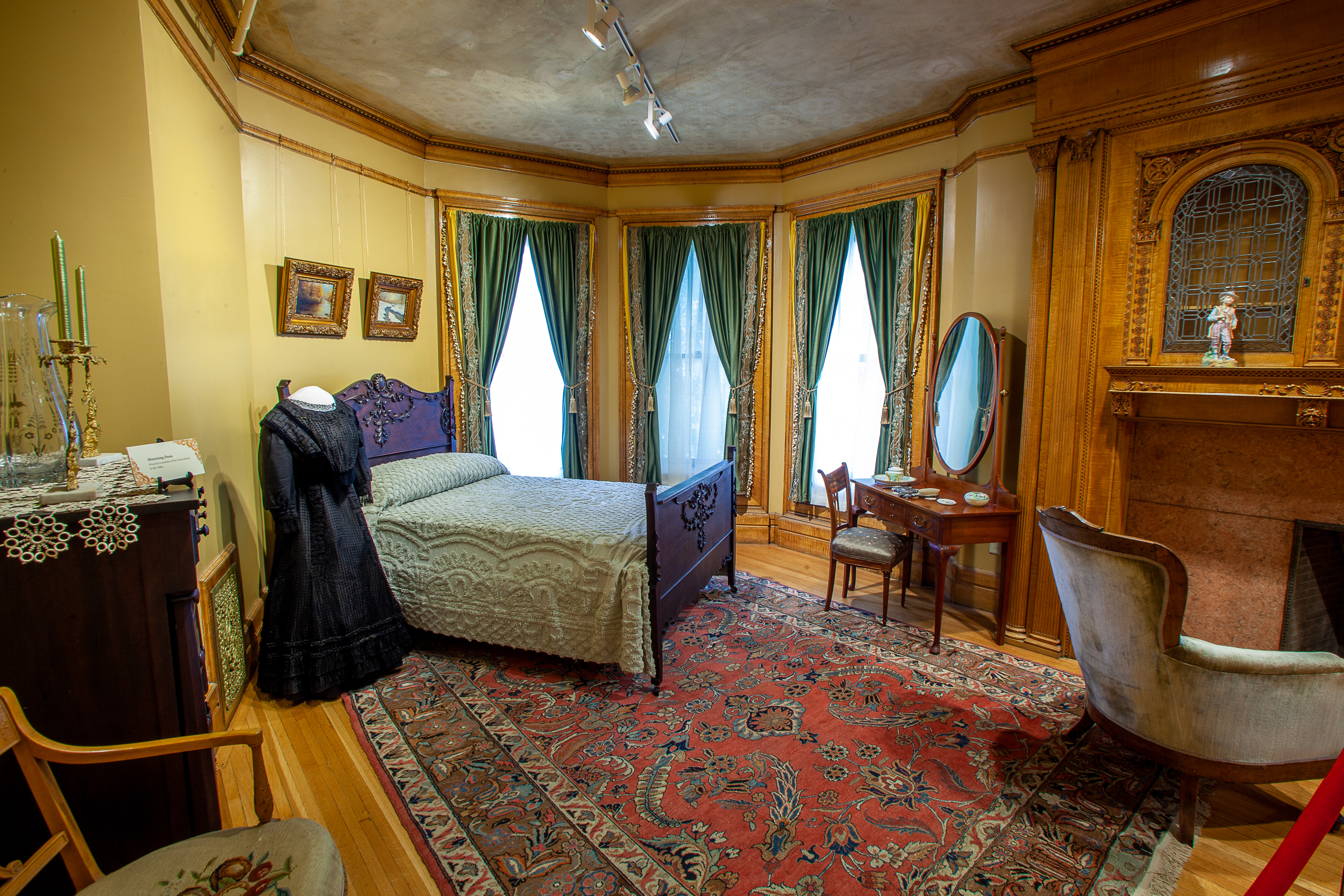 Curtze Family Tribute
Visit the second floor of the Watson-Curtze Mansion to see the restored bedroom and bathroom filled with a tribute to the Curtze Family. The exhibit features furniture, paintings and many Curtze family possessions.
In 1923, the mansion was sold to Frederick Felix Curtze by Winifred Watson Griswold. Mr. Curtze was the treasurer of the Erie Dime Savings Bank and president of the Erie Trust Company, Heisler Locomotive Works, Union Iron Works and the Keystone Fish Company.
Frederick was one of 12 children, and many of his siblings were involved in Erie industries, including food service and brewing. Rear Admiral Charles Curtze was one of the descendants of the original 12. The current Curtze Food Service is owned by descendants of one of the 12 Curtze siblings.
Frederick Felix, his wife Caroline Stohlman Curtze and two children, Louise M. and Frederick A., live in this mansion until 1941 when Mr. Curtze died.
His family offered the mansion to the Erie School District of the City of Erie to be used as a museum. The mansion later became part of the Hagen History Center campus.
Victorian Halloween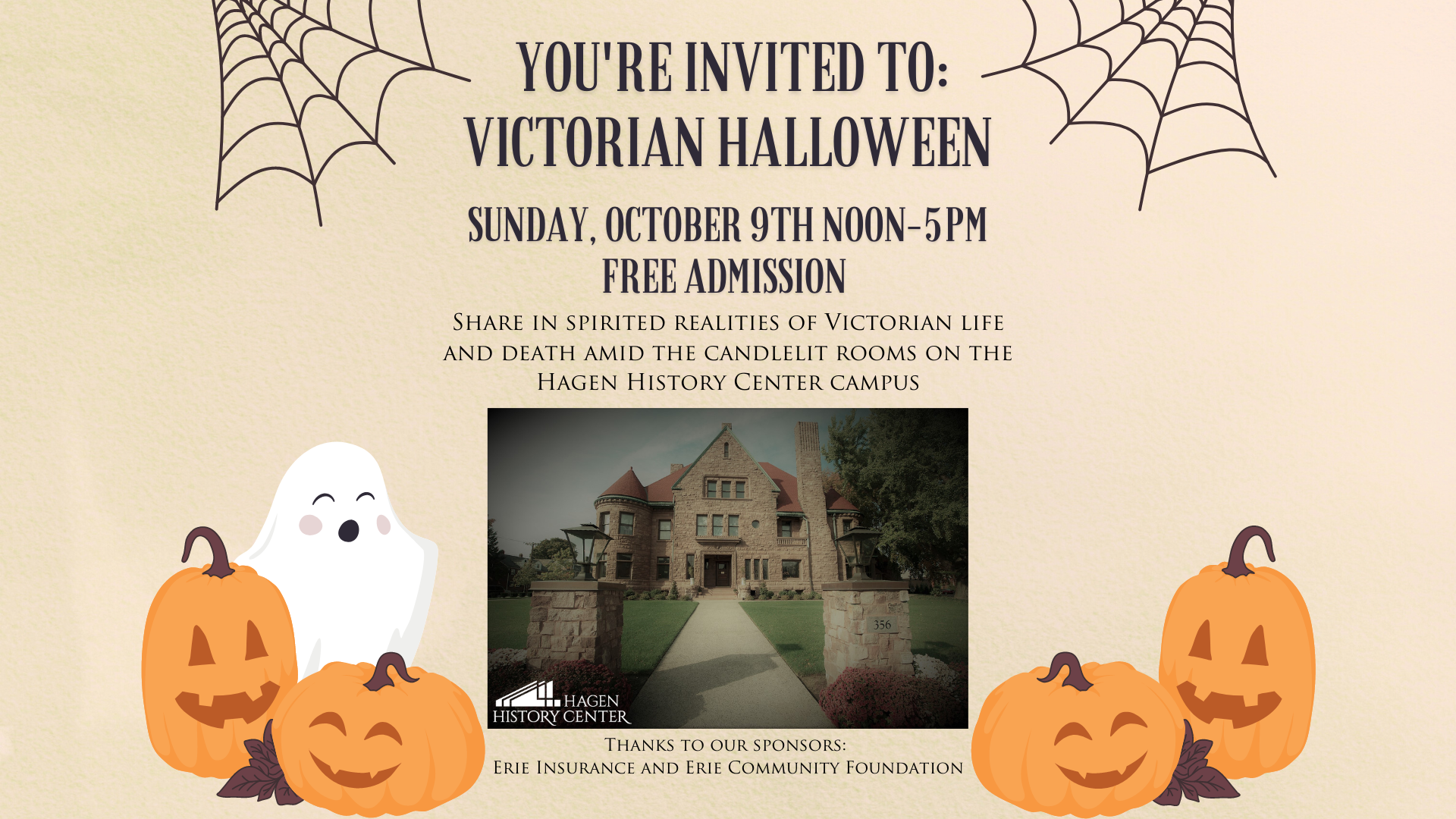 Sunday October 9th
noon-5PM
FREE ADMISSION
Share in spirited realities of Victorian life and death amid the candlelit rooms on the
Hagen History Center campus
356 West 6th Street
Erie, PA 16507
During this family-friendly event, visit four rooms by candlelight where you'll:
1. Hear the cringeworthy legend of 1790s General Mad Anthony Wayne's death and the grisly use of the pot on display. He's buried in two places!
2. Witness Victorian funeral rituals coming to life as we cover the mirrors, pictures and windows and introduce customs of sin eaters, hair jewelry and more.
3. Be mesmerized by the spiritualist beliefs of the Victorian Era.
4. Dig into wicked good fun, traditions, trickery and tastes of Victorian era Halloween celebrations.
Thanks to our sponsors Erie Insurance and Erie Community Foundation
More Murder and Mayhem Erie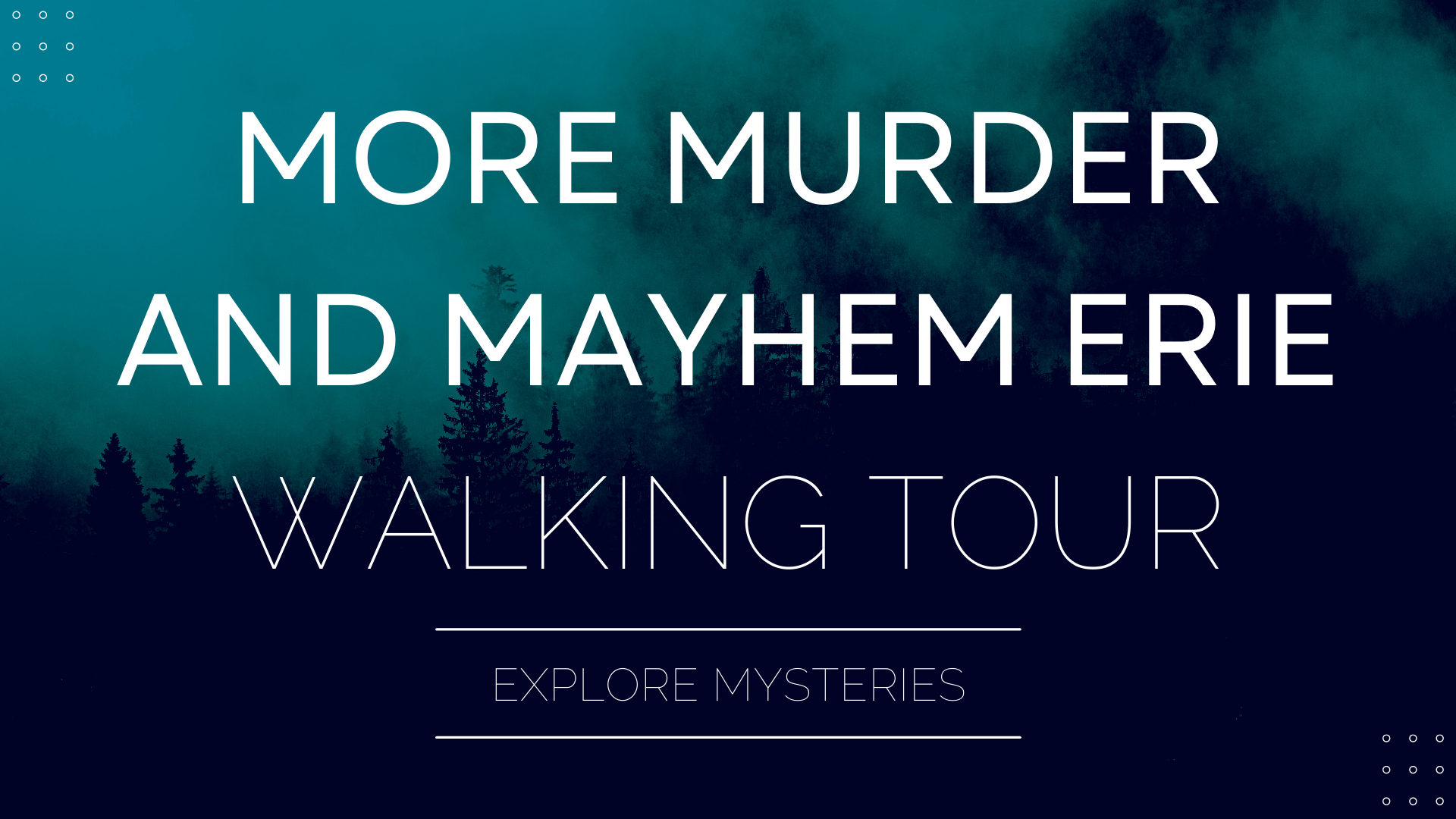 Walking Tour
October 14, 15, 21, 22, 28, 29

7PM
Join Justin Dombrowski, local author of Murder and Mayhem in Erie, Pennsylvania as he guides you on a tour of seven locations throughout Downtown Erie and accounts tales of grave robbing, bizarre deaths and terror. Highlights include The Phantom Burglar's Reign of Terror, the strange death of Virginia Gibney, and the 1911 extortion of the Strong family.

TOUR START: Meet by 6:45PM at Erie County Courthouse, 140 West 6th Street, Erie PA

TOUR END: Near 9th and Sassafras St, Erie PA (a seven minute walk from the tour start)

Each night is limited to 16 people. Tours will happen rain or shine (if weather is severe, cancellation and refund will occur). Dress for outdoor walking.
Purchase tickets here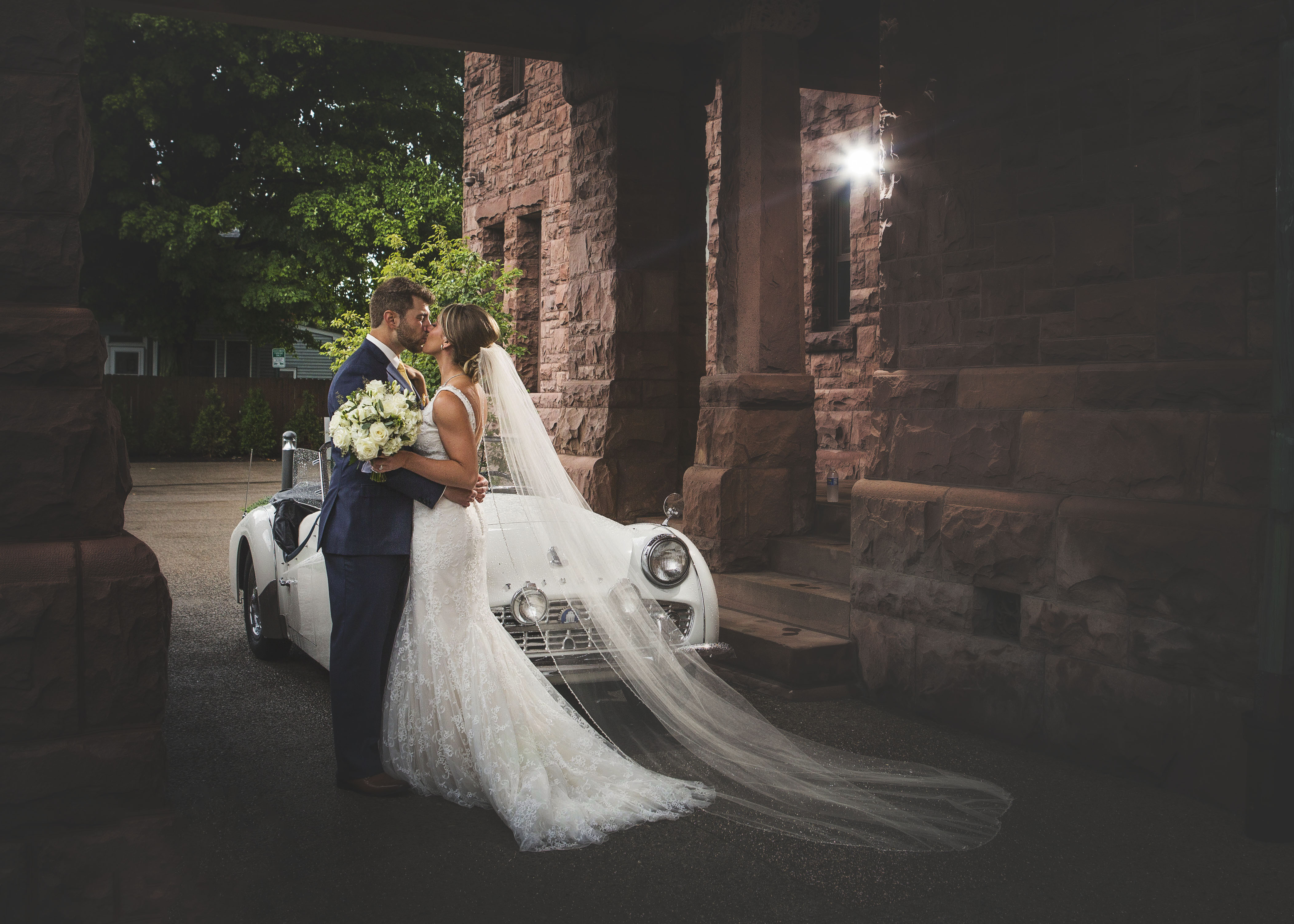 Host an Event
The Hagen History Center offers a memorable setting for social celebrations, intimate gatherings and professional meetings. Work with our event planning team to create an inspiring experience for your guests.