Yellow House Wedding Showcase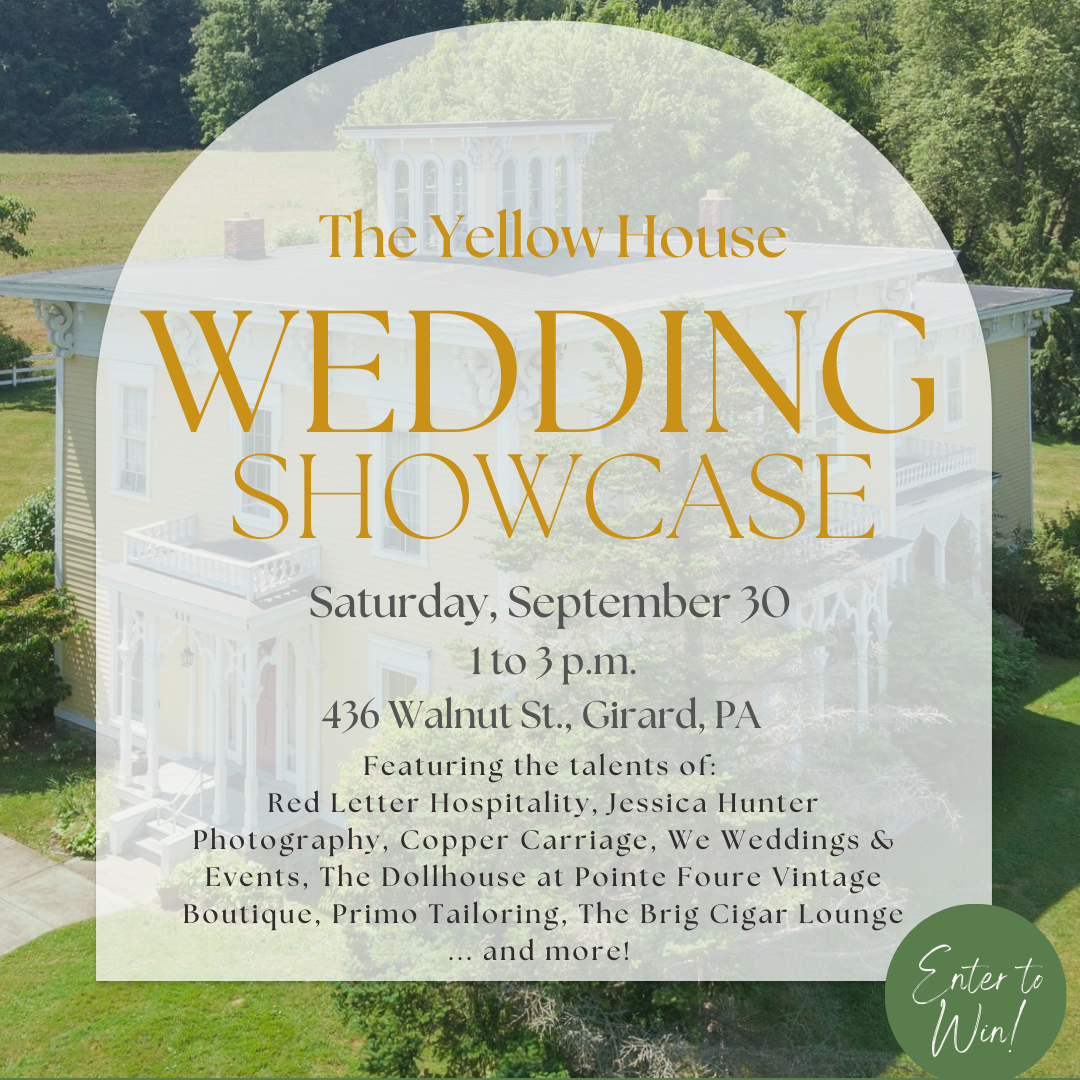 Saturday, September 30th, 1PM-3PM
436 Walnut St, Girard PA
Have you registered yet? It's free, and we can't wait to see you! Our partners at Red Letter Hospitality, Jessica Hunter Photography, Copper Carriage, Primo Tailoring, The Dollhouse at Pointe Foure Vintage Boutique, The BRIG Cigar Lounge, WE Wedding and Events will be joining us to welcome all couples looking for a venue!
We also have champagne for you! This is a free event, but please register at the link below. We are so excited to show off our newest venue space alongside some amazing vendors who can help make your dream wedding vision come to life! We're also giving away a free indoor rental to one lucky visitor!
RSVP here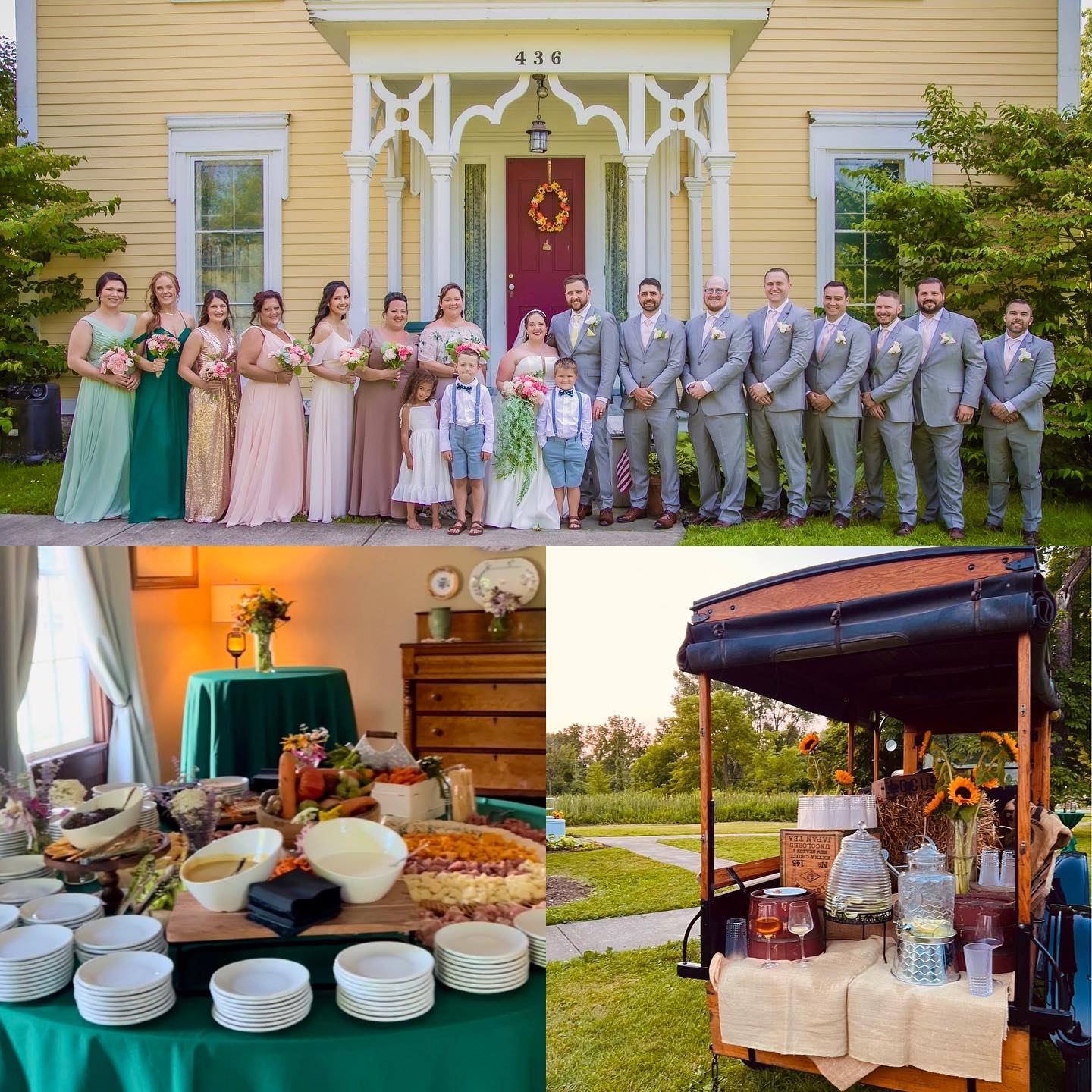 All Things Apple Butter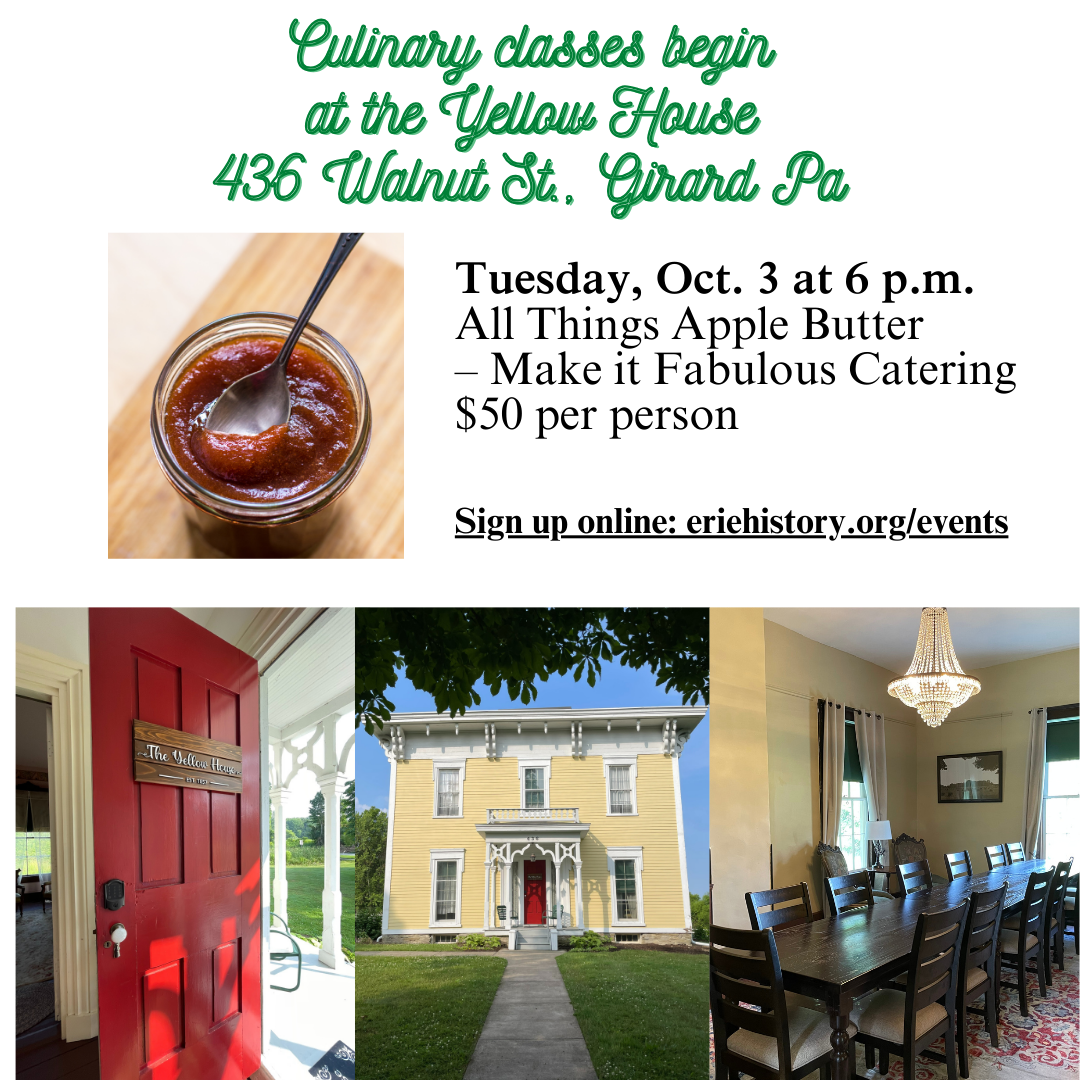 Tuesday October 3rd
We've partnered with local experts to offer cooking classes at the Yellow House, 436 Walnut Street, Girard Pa.
Join us for All Things Apple Butter on October 3rd with Jack Eaker of Make it Fabulous Catering.
All supplies included, $50/person. Limited seating.
Ohio's Western Reserve (And Why It's Called the Connecticut Western Reserve)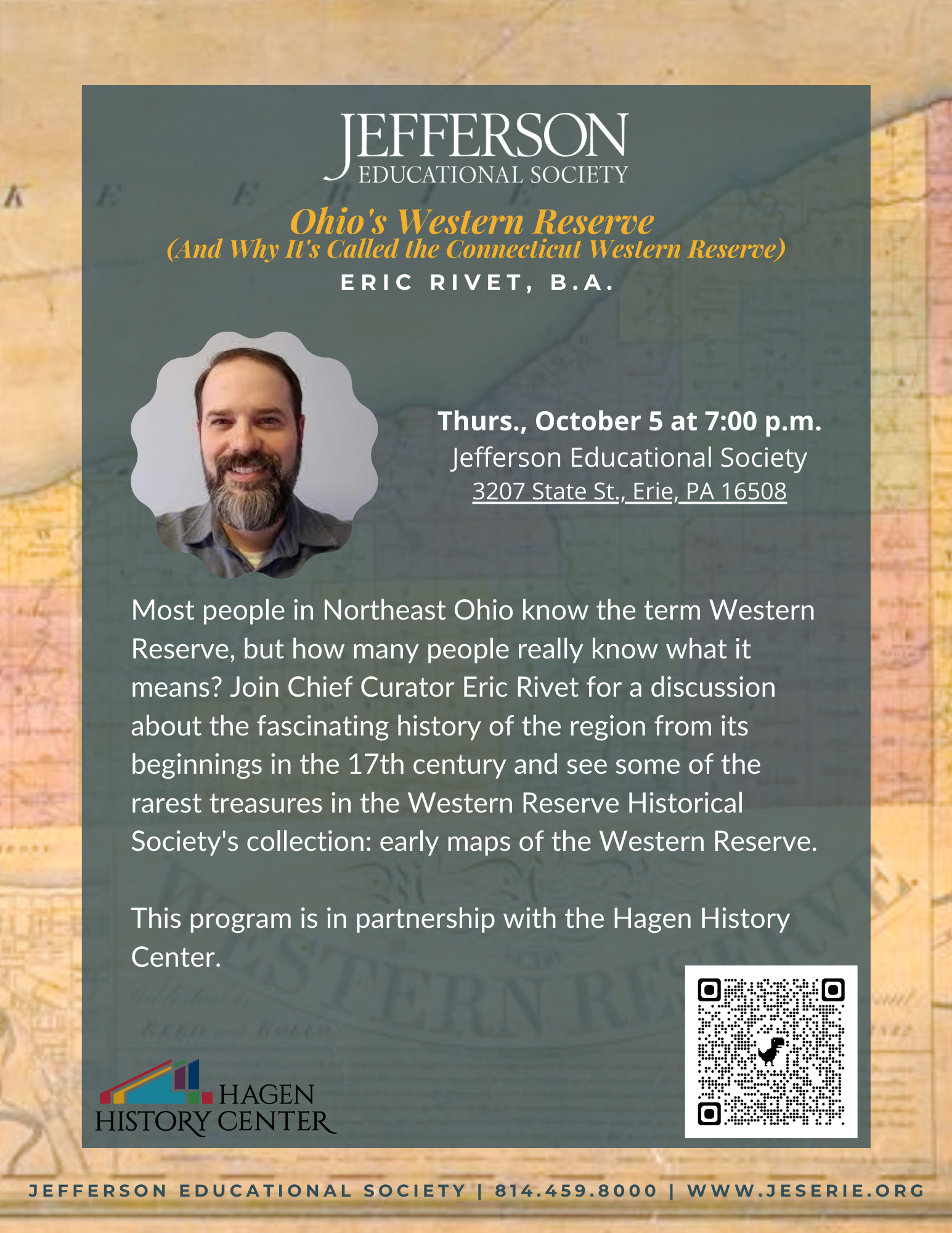 Thursday, October 5th 7PM
Most people in Northeast Ohio know the term Western Reserve, but how many people really know what it means? Join Chief Curator Eric Rivet for a discussion about the fascinating history of the region from its beginnings in the 17th century and see some of the rarest treasures in the Western Reserve Historical Society's collection: early maps of the Western Reserve.
This program is in partnership with the Jefferson Educational Society.
Location: Jefferson Educational Society - 3207 State Street, Erie, PA 16508
Date/Time: Thursday, October 5 at 7:00 p.m.
Admission: FREE
Parking: lot behind building, State Street, 33rd Street, 32nd Street, French Street
Save your seat here.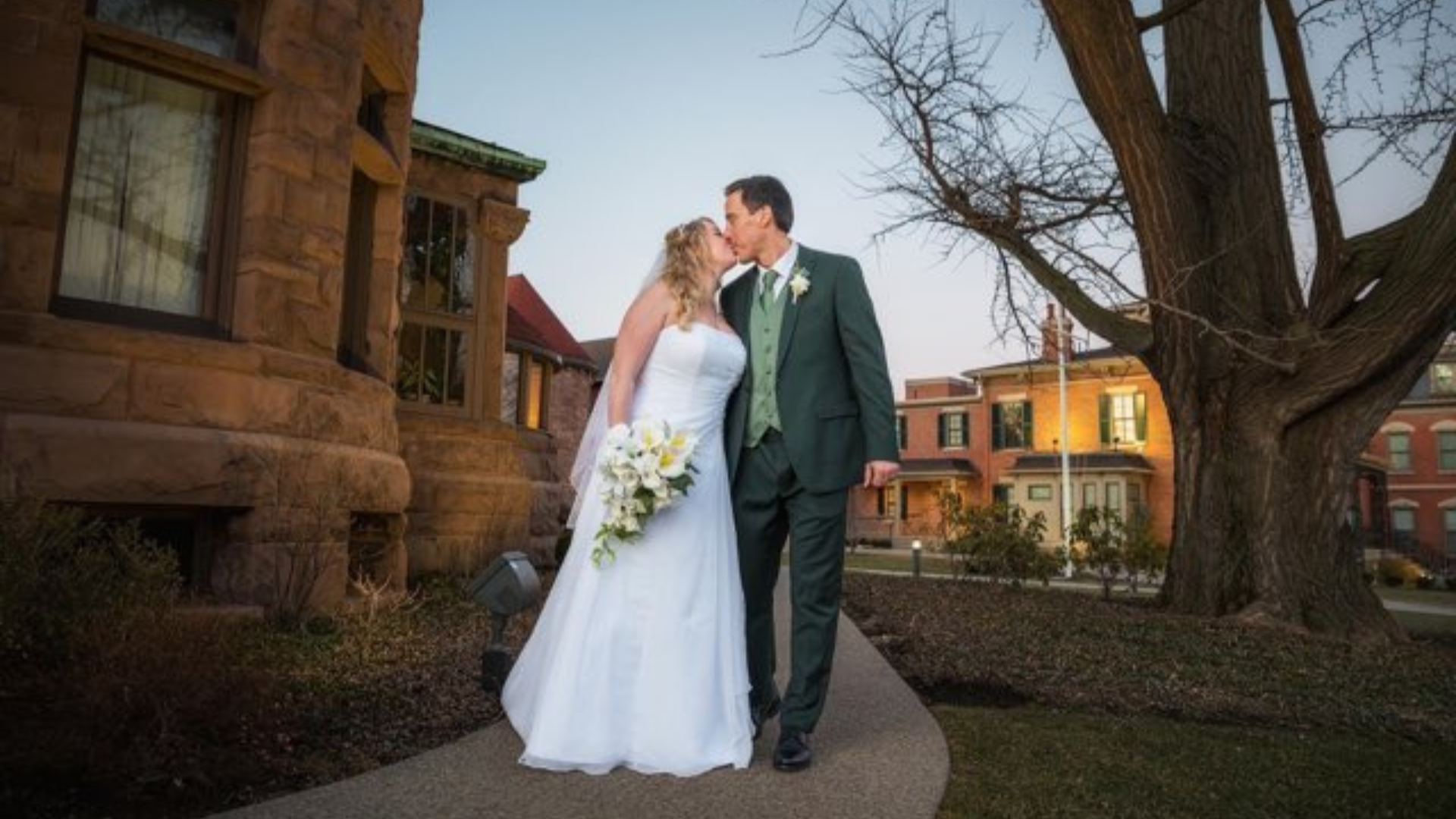 Host an Event
Create the wedding or event of your dreams in a Victorian mansion or rustic farmhouse, right in Erie County! Step back in time and enjoy the natural beauty of the Hagen History Center's grounds for your special day.
Regarded as one of the best wedding and event venues in Erie, Pennsylvania, the Hagen History Center is the perfect backdrop for a Victorian-inspired, unforgettable experience.
Located in Erie, Pa., the Hagen History Center's West Sixth Street Campus, which includes the Watson-Curtze Mansion and the President's Room, is conveniently located near downtown Erie, close to hotels and Bayfront attractions. The Hagen's Girard Campus includes the Yellow House, an elegant farmhouse situated on more than 130 acres.