Today's blog came to me while working one day. My office, also known as the mezzanine, is within the Archive building where I am surrounded by objects. Most of these objects have been catalogued into our system and properly put away for storage. Although there are still a small number that have not yet been looked at.
With a recent attempt to finish putting objects away, I stumbled upon a group of military pieces. One such item was a gold ID bracelet. As I held it in my hands this item seemed to speak to me. Yes, I know objects cannot actually speak, but in my line of work certain items just seem to stand out. With my interest peaked, I decided to study the bracelet and find out all I could about it.

As I read the inscription, I was able to find out who it belonged to, and that this had been a WWI soldiers ID bracelet. The tag reads, "Roy G Zahner; Co. B; 313 M.G.BN; Erie, PA.; 80th Div." Our current intern, Lydia, and I immediately began researching Roy and the 313th Machine Gun Battalion. On the website, goodwargreatmen.com, we were able to find the entire group of men, including Roy, when we clicked on the "Battalion Features" tab then hit "Next" towards the bottom of the page. There it was, "Erie County in the World War I." This page gave us pictures of the men along with their full names.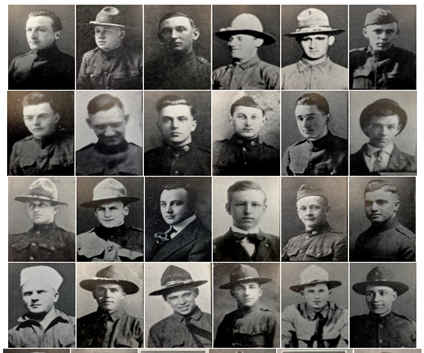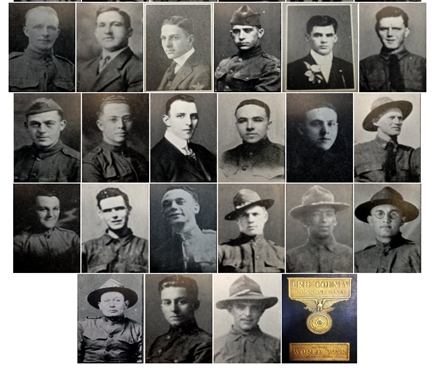 Roy Gustave Zahner was born in Chicago, IL on March 14, 1895. He was a Corporal in Company B, 313th Machine Gun Battalion in the Army, 80th Division. Roy would survive the war and return home. He married Lucille S. Shelley and had two children, Jeanette Lucille, and Richard. Roy passed away on July 11, 1972, at the age of 77. He is buried at Laurel Hill Cemetery on Love Road here in Erie. Lucille passed away in 1990, Jeanette in 1927, and Richard in 2017.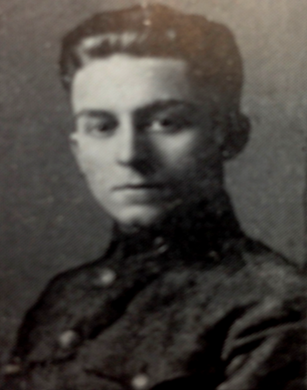 Even with all this information I wanted to know more. That is when it clicked with me, the website I had been using mentioned a book we have here in the Hagen History bookstore! Good War, Great Men. The detailed accounts of a machine gun battalion during World War I. by Andrew J. Capets. I ran down to the bookstore to borrow this book and was able to find more information on these soldiers. The part of the book that caught my attention was in the back. On pages 299-329 there is an entire list of the Battalion Roster. It provides names, in alphabetical order by last name, along with their rank and company. The list also provides information on who was killed, and how they died.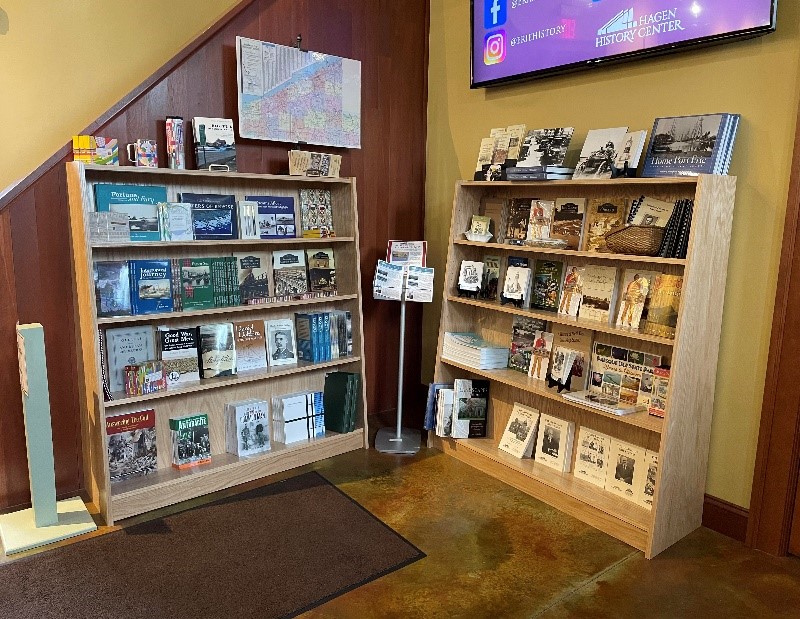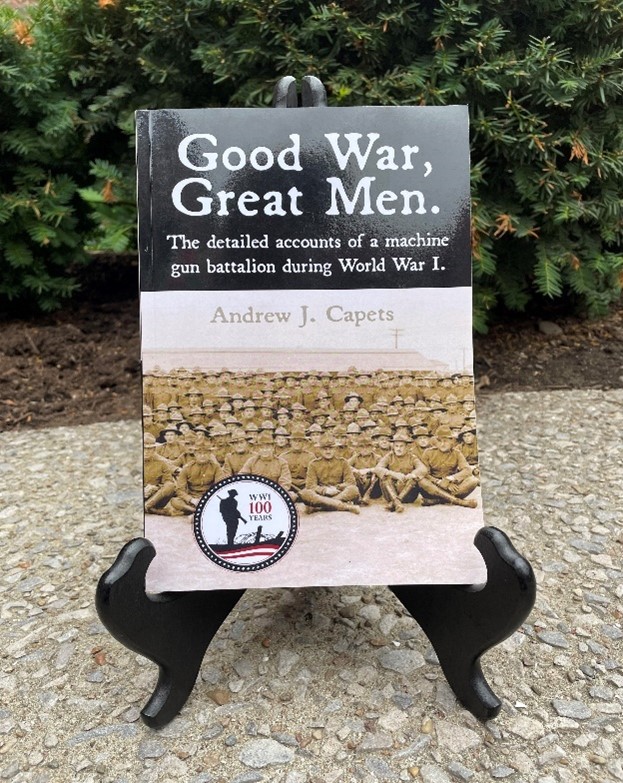 I also wanted to see if we had any additional objects from Roy within our collection. Unfortunately, the bracelet did not have a proper accession number, meaning I could not connect it to a specific person. Luckily being an ID, I automatically had a name. I was able to locate a helmet with his initials inside, along with a jacket and trousers.