In 1870 at the age of twenty Adolph Brugger left his home in Baden near the black forest in Southern Germany. He left not by choice but because he was under the threat of forced enlistment in the neighboring Prussian Army. He and his family decided it was better to leave than to fight in France for a cause in which he did not believe. Once the decision was made to leave for America Adolph knew he could never return. Not having enough savings of his own, his older brothers John and William helped pay for the journey. He sailed down the Rhine River towards the Netherlands and across the North Sea to Liverpool, England. There he negotiated passage to the United States aboard a four-mast boat. After a long journey at sea he arrived in Halifax, Newfoundland, and then traveled on to New York City. There he arrived at Battery Park and Castle Garden in a time before Ellis Island and the Statue of Liberty. After passing through immigration in Castle Garden, he made his way to Hudson River Train Station. He boarded the train bound for the west and his destination on the great lakes, Erie, Pennsylvania.
He was not the first immigrant to come to Erie from Baden. His uncle, Mathias Mayer, had made the journey many years before. Mathias was a farmer by trade and later founded Mayer Construction Company. It was Mathias' settling in Erie that brought Adolph to Northwestern Pennsylvania. Adolph easily found work as a lathe operator and pattern maker and soon opened his own pattern making shop. Around 1872 he stopped at the Weber Photography Studio to get a photo to send back home to his parents. There he met the owner's daughter Emma Weber. He asked her to a Saturday night dance and by 1874 the two were married. As mass production began in the 1890s, he knew change was coming. He took a course offered by the Eckels Schools in Philadelphia and became licensed as an undertaker.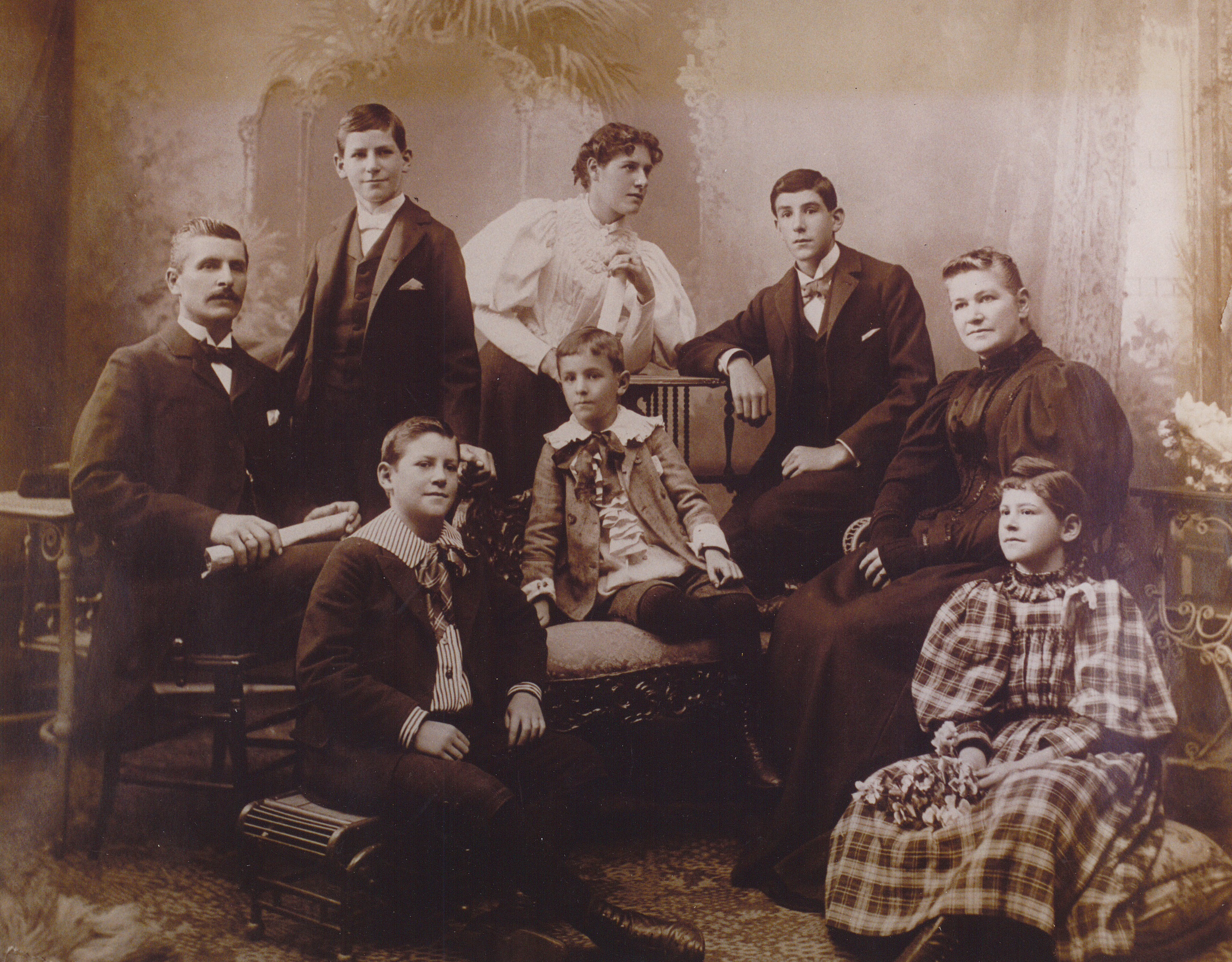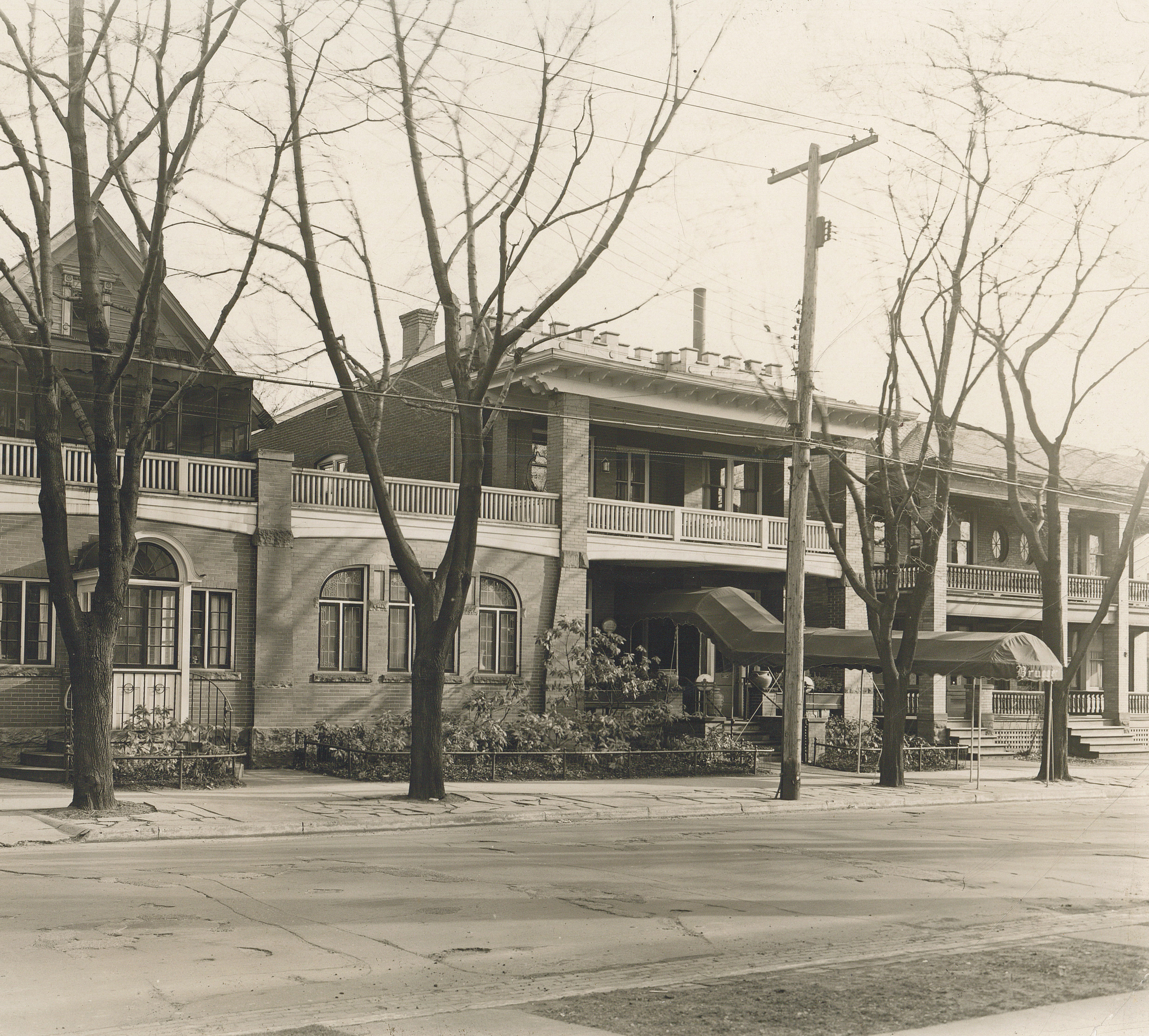 In 1894, the year he became a licensed undertaker, he founded A. Brugger Funeral Home in a residential home on the east side of Erie. That was unusual for the time as most funerals were held in the family home of the deceased. However, that was part of the vision he had "to offer families a place of solitude and comfort in their hour of sadness and grief." In 1905 he built one of the first structures in the state specifically designed as a funeral home at 449 East 9th Street. He chose the location because it was close to the city center but away from the noise and heavy traffic of the busy city. He wanted a location that also featured large parlors for the families to gather and grieve. A historical review of the time described the new funeral home: "Spacious show-rooms are afforded in which are displayed a complete line of caskets, comprising one of the finest lines in the State, and suitable clothing of a quality and price to meet the demands of every taste and purse." His two sons Boniface and Charles and a son-in-law, John Yochim, joined him in partnership in 1910. The new partnership became A. Brugger & Sons Funeral Home. Later his daughter Emma became the office manager. The funeral directors wore top hats and morning suits with tails for funeral services. In the beginning Adolph had well-groomed horses and polished buggies to transport the deceased and their families. That later gave way to the "gas buggies" which he agreed to switch to with some reluctance. Adolph was decidedly proud of his new home in America, the land of opportunity. He lived his adult life here, raised a family and prospered. He passed in July of 1919.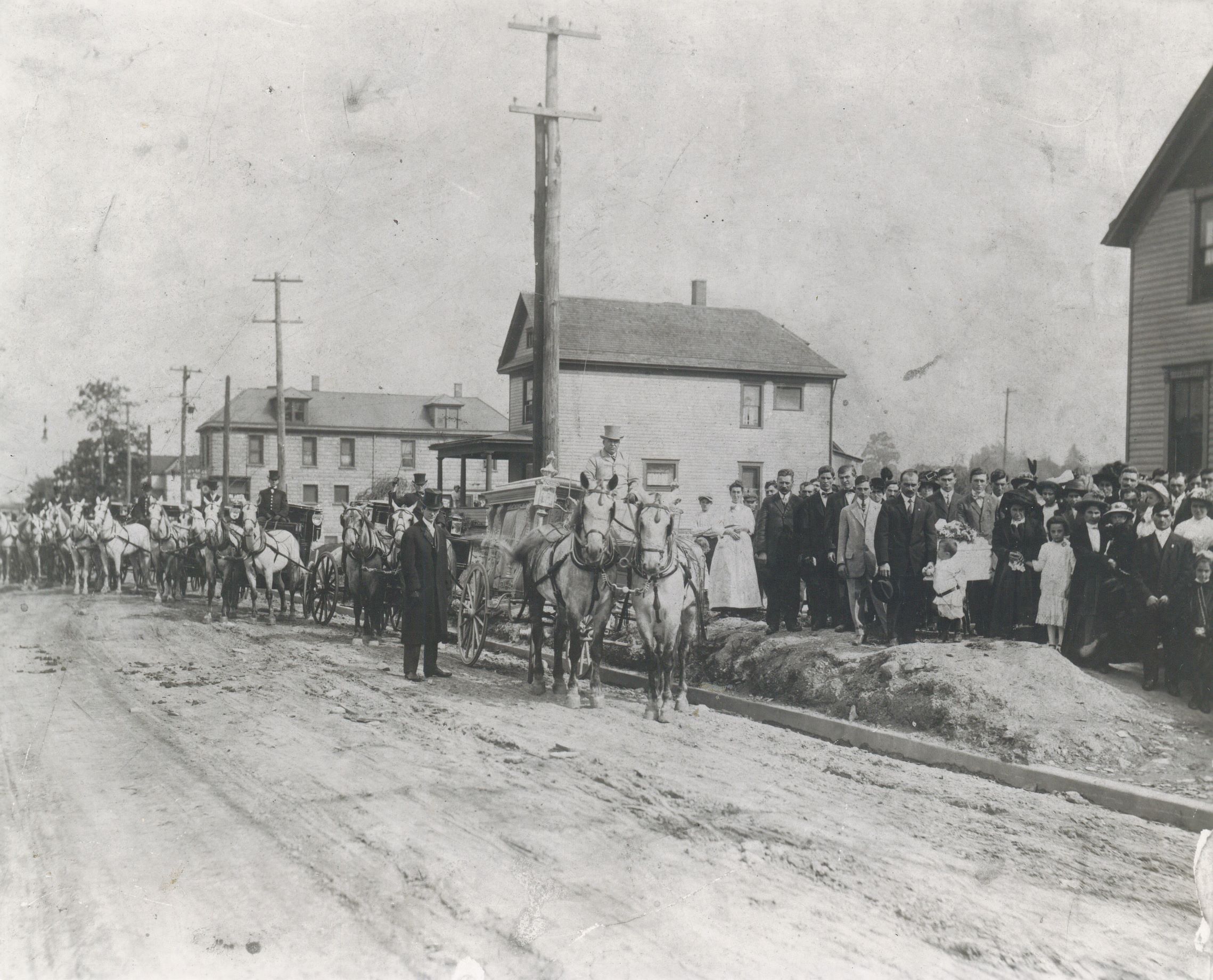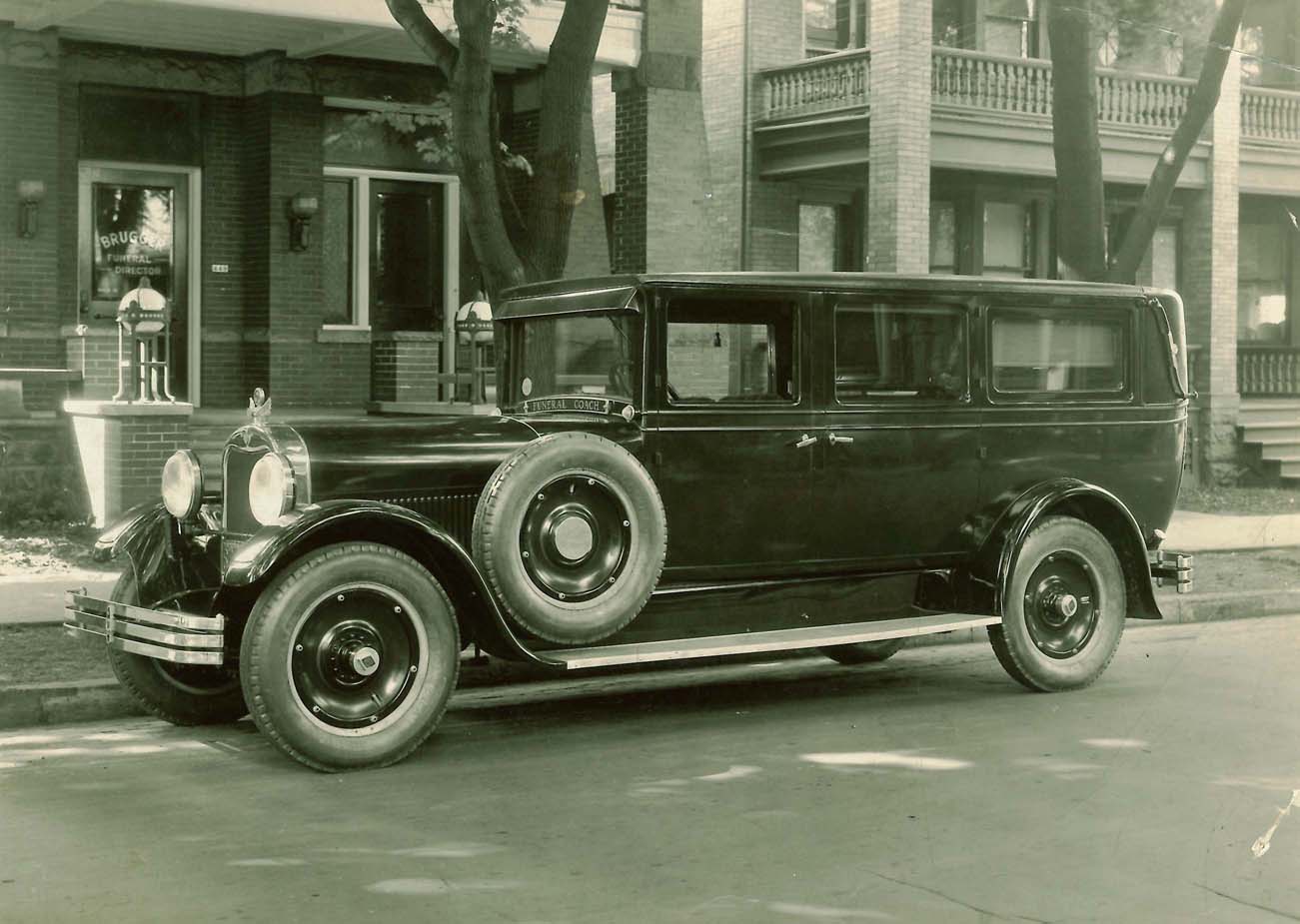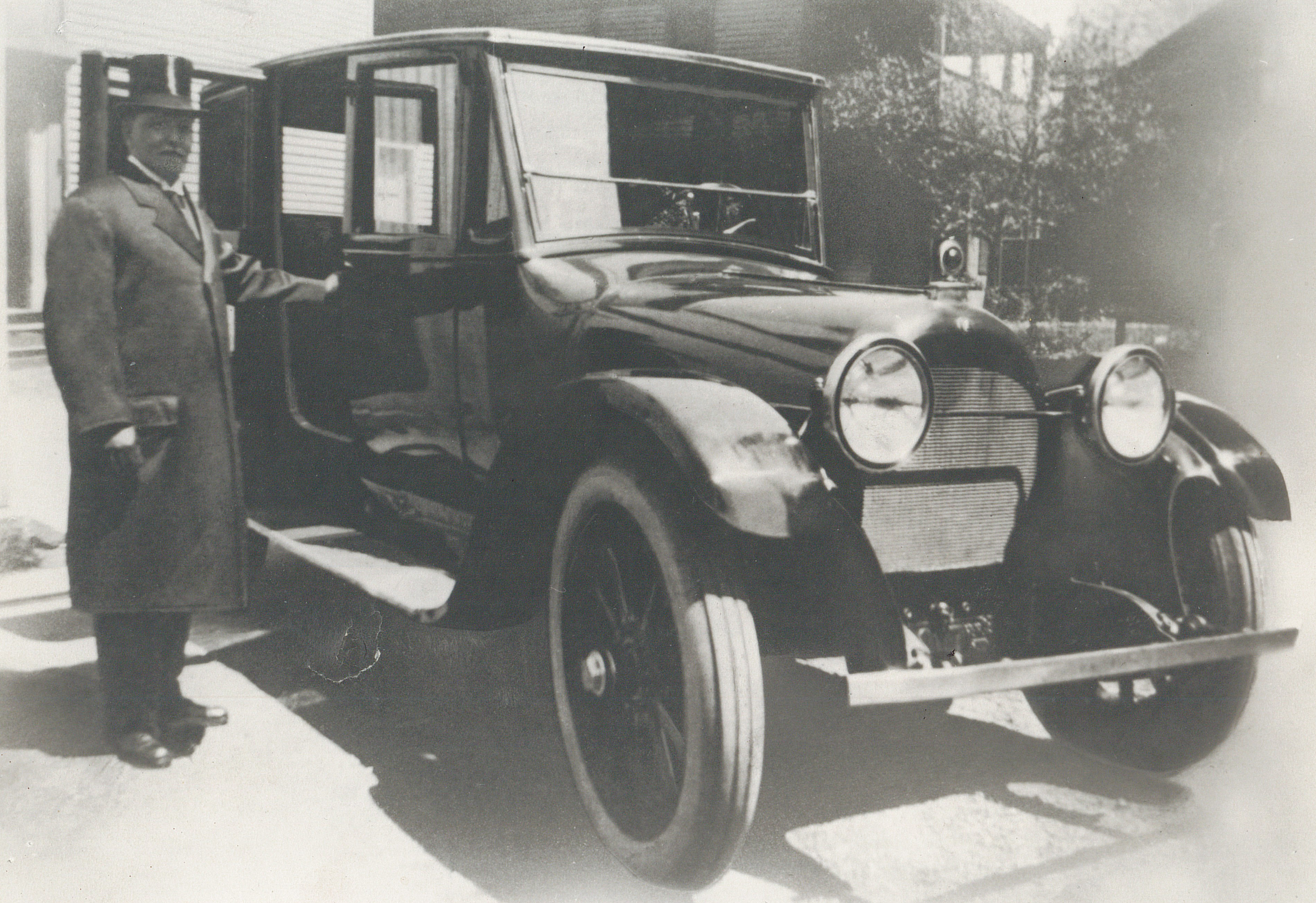 The business continued to grow and evolve as more people began to prefer having wakes in the funeral home as opposed to their own homes. By 1961 Adolph's grandsons, Leo, Robert, Mark, Paul, and L. Tim were licensed funeral directors along with grandson-in-law Ben McCloskey. They saw the population of Erie continue to expand and a second location was added in Southwest Erie at the corner of West 38th and Greengarden Blvd., The Brugger Home for Funerals. It opened in 1961 after several years of construction and was featured in the American Funeral Director magazine for its modern and practical design. In the 1960s and 1970s a fourth generation of Adolph's family joined the business, Leo, Jr., John, Carl T., and Timothy Brugger, along with Robert's son in law Robert Schoeller. Soon plans were made for a third location modeled after the second. In 1985, A. Brugger & Sons Funeral Homes, Pine Avenue Branch, located on East 38th Street was opened in Southeast Erie. In the 1990s and 2000s the fifth and current generation joined the business, L.J., Garett, Austin, and Carl R. Brugger. By 2006 the original location had become outdated and was closed after 112 years.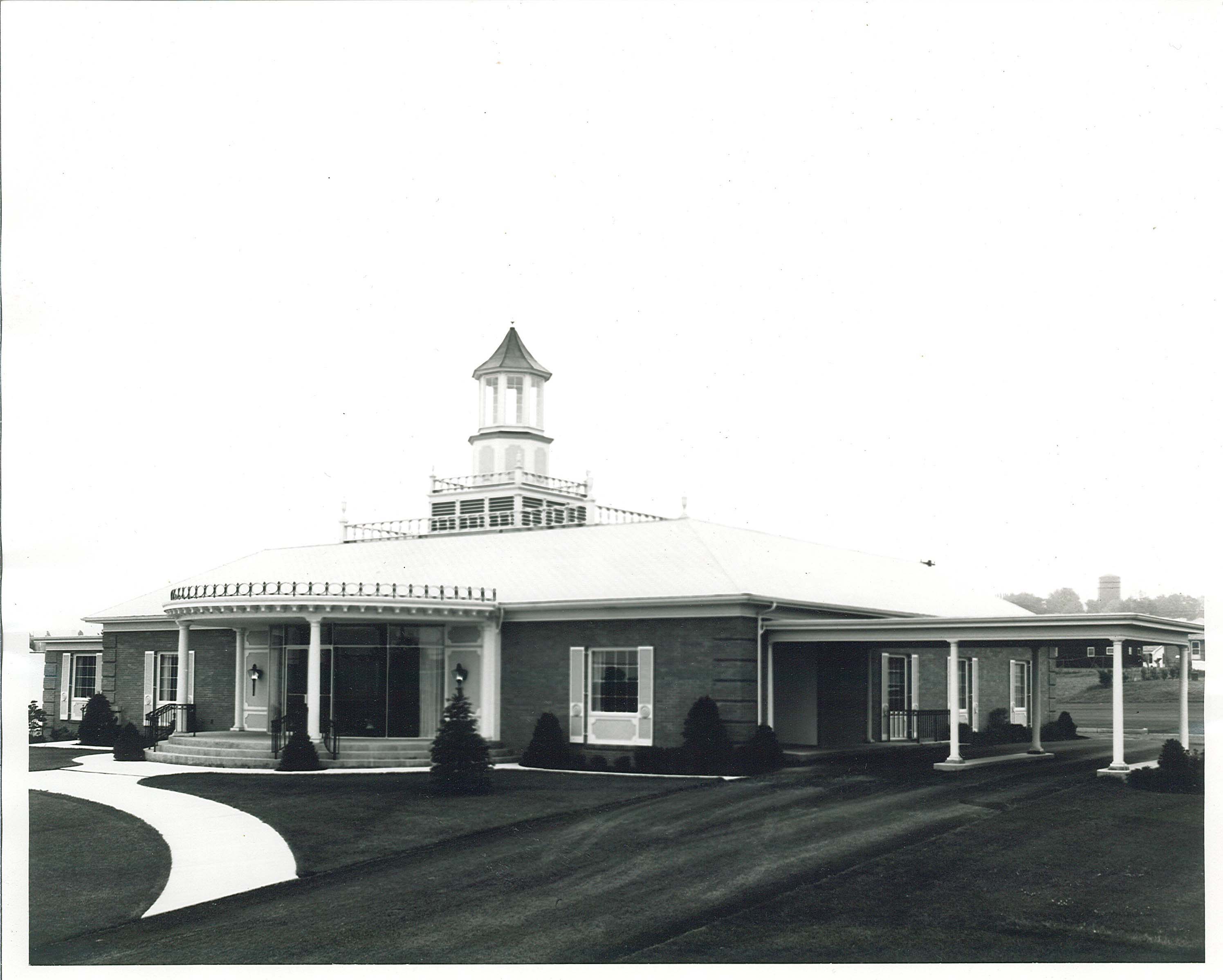 2010 saw the renaming of the business to Brugger Funeral Homes & Crematory. The renaming was prompted with the construction of the state-of-the-art stand-alone Brugger Cremation Tribute Center located at the Pine Avenue Branch. The center provides more options for the increasing number of families preferring cremation. Just like the funeral homes, the Brugger Cremation Tribute Center was designed to give families peace of mind knowing that their loved ones are cared for on site in a facility dedicated to their needs.
Since its founding more than 125 years ago in 1894, five generations and over 24 of Adolph Brugger's descendants and in-laws have proudly served the residents of Erie at the Brugger Funeral Homes & Crematory.