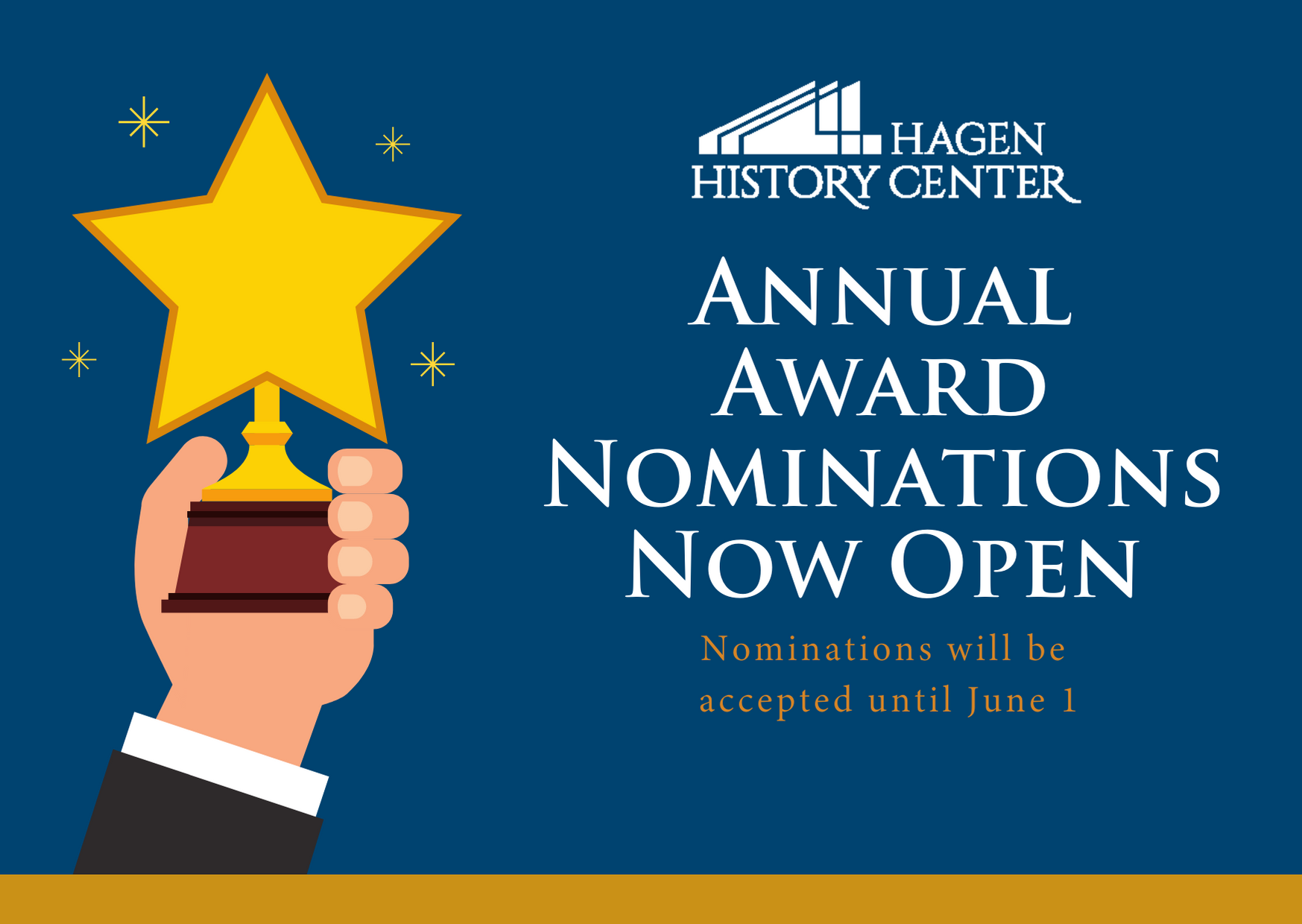 Each year, Erie County Historical Society – Hagen History Center recognizes individuals who, through their own efforts, have contributed to the advancement of Erie History. Individuals and organizations are encouraged to nominate individuals they believe deserve special recognition.
Annual Meeting Awards
Media Award
Preservation Award
Local History Award
Volunteer of the Year Award
Nomination Guidelines- Nomination Deadline of June 1, 2021.
Nominators are encouraged to submit a concise written description of the individual's efforts.
Accomplishment cited may reflect a single specific completed project or an ongoing, continuing undertaking.
Please nominate individuals here.
A selection panel will review the nominations and make recommendations to the Executive Director.