Baking has been around for ages. It is a timeless art, recipes passed down from generation to generation. I remember my grandma giving me some of her prized recipe books or my mom teaching me our treasured family recipes. It is a way to connect past to present, it speaks where words won't. Baking holds a special place in my heart; it's fun for me. I cannot remember a time when I was not in the kitchen baking. Whether it be during the holidays or a random day in June. I was researching in the archives and stumbled upon some old recipe books and thought to try a recipe out from it.
The recipe I decided to use was from The Art of Cooking in Wesleyville compiled by the Wesleyville Volunteer Firemen's Auxiliary Wesleyville, Pennsylvania. It is Mrs. Harry Dombrowski's Coffee Cake. This recipe book differs from many others I have come across because it focuses on community. It contains recipes compiled from those in Wesleyville so it makes the reader trust the recipes more than if they read one mass published by a major corporation. The recipe is as follows:
The crumb recipe:
2 cups of packed brown sugar
2 ½ cups sifted all-purpose flour
½ teaspoon salt
2 teaspoons cinnamon
½ cup Crisco or one stick margarine (but can substitute for butter)
Mix with hands or pastry blender.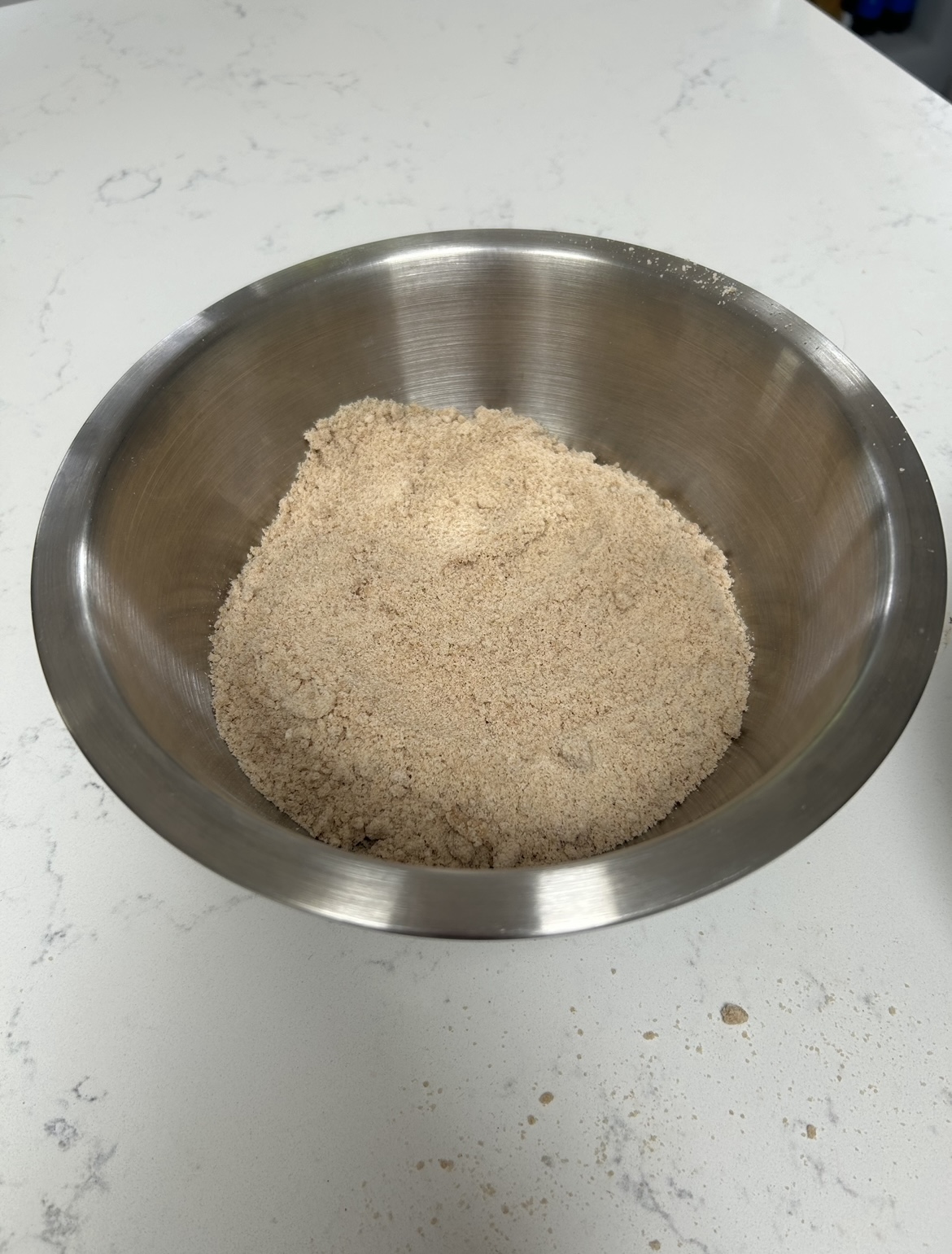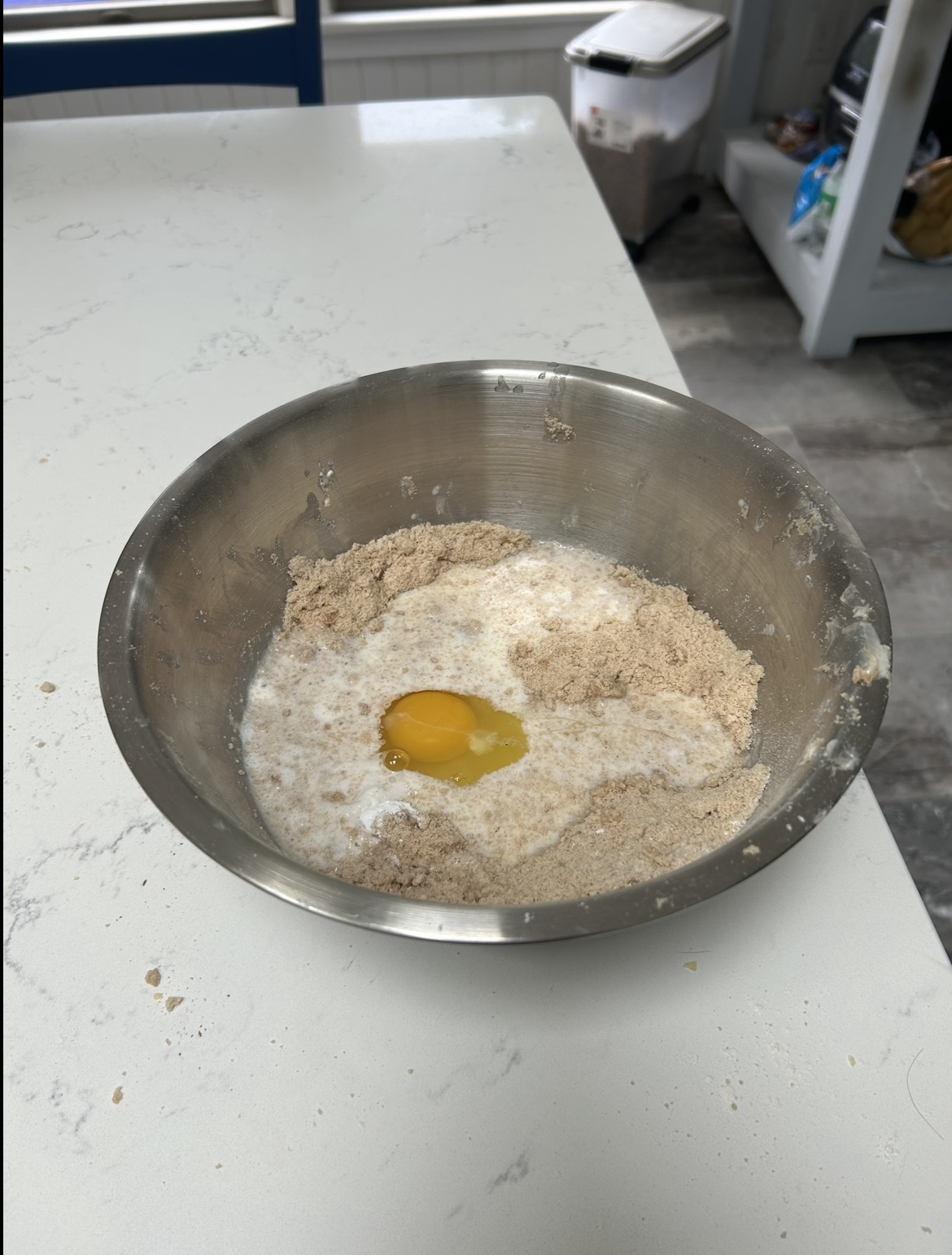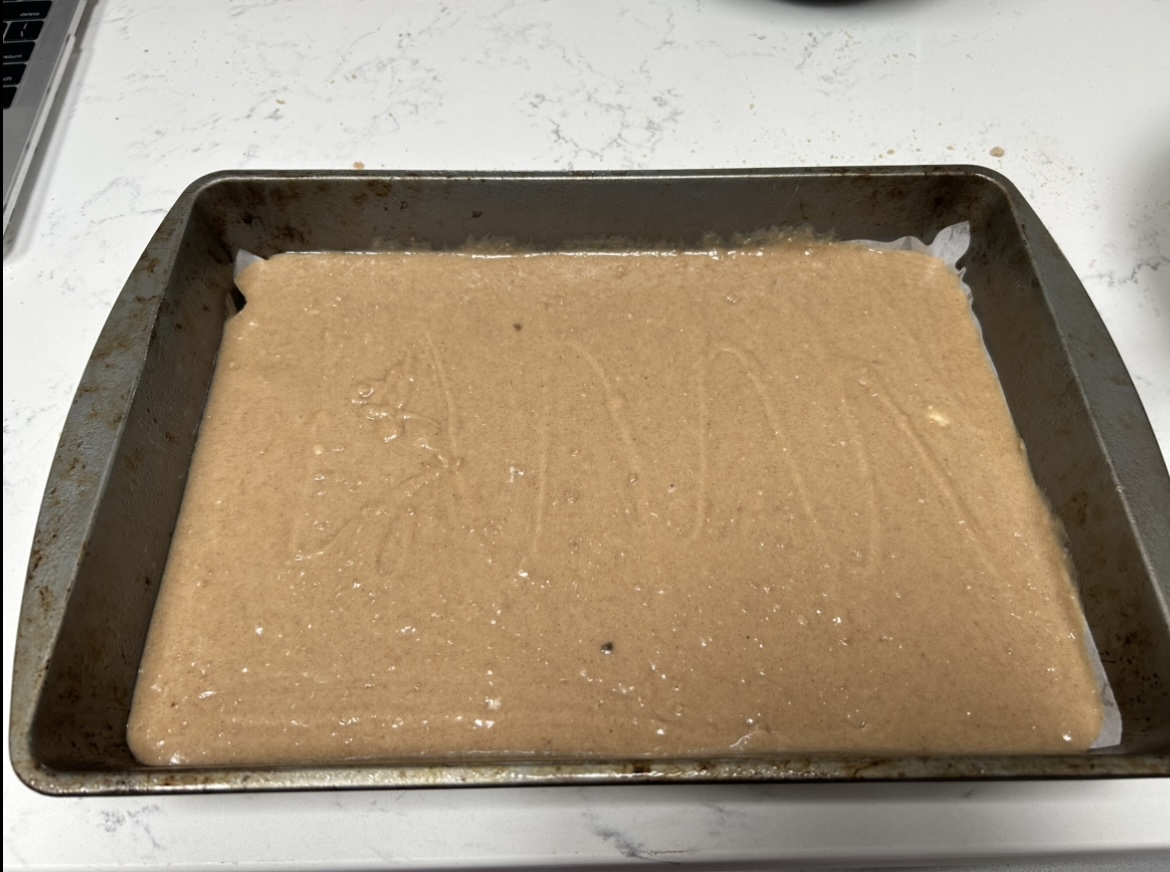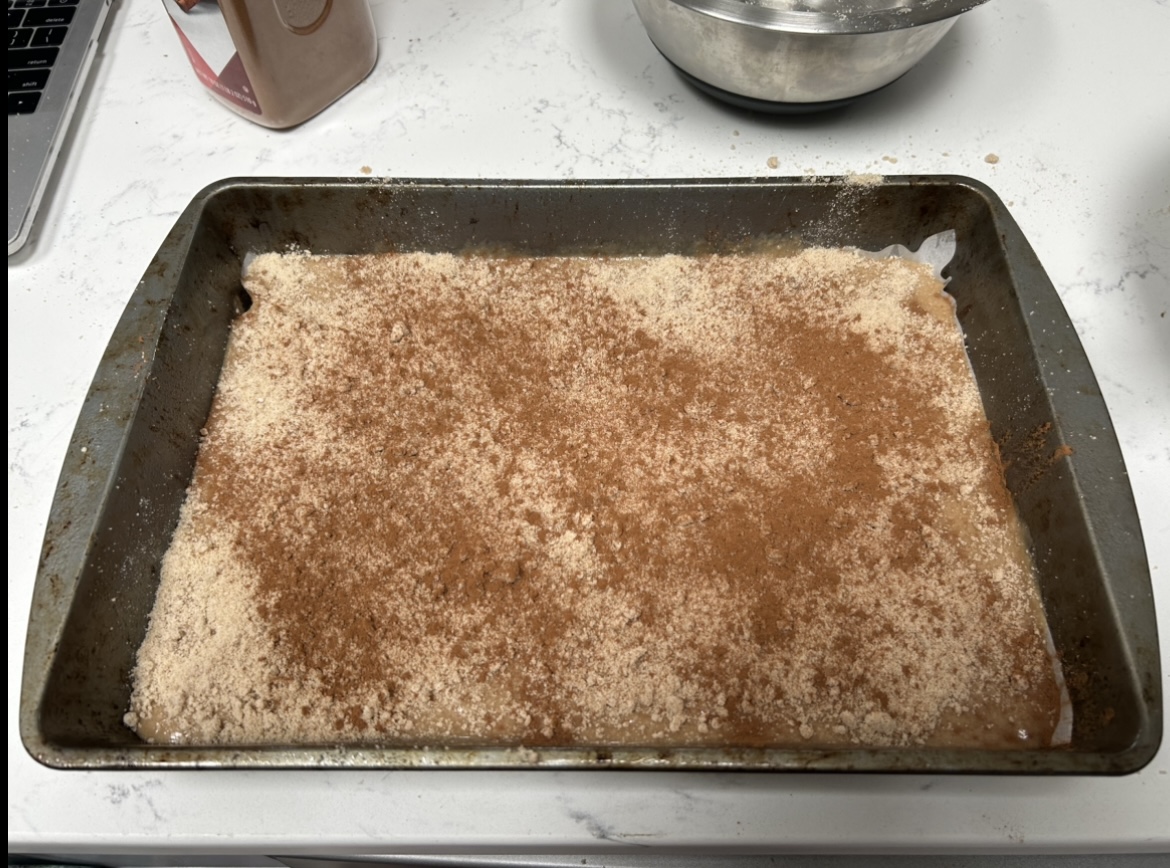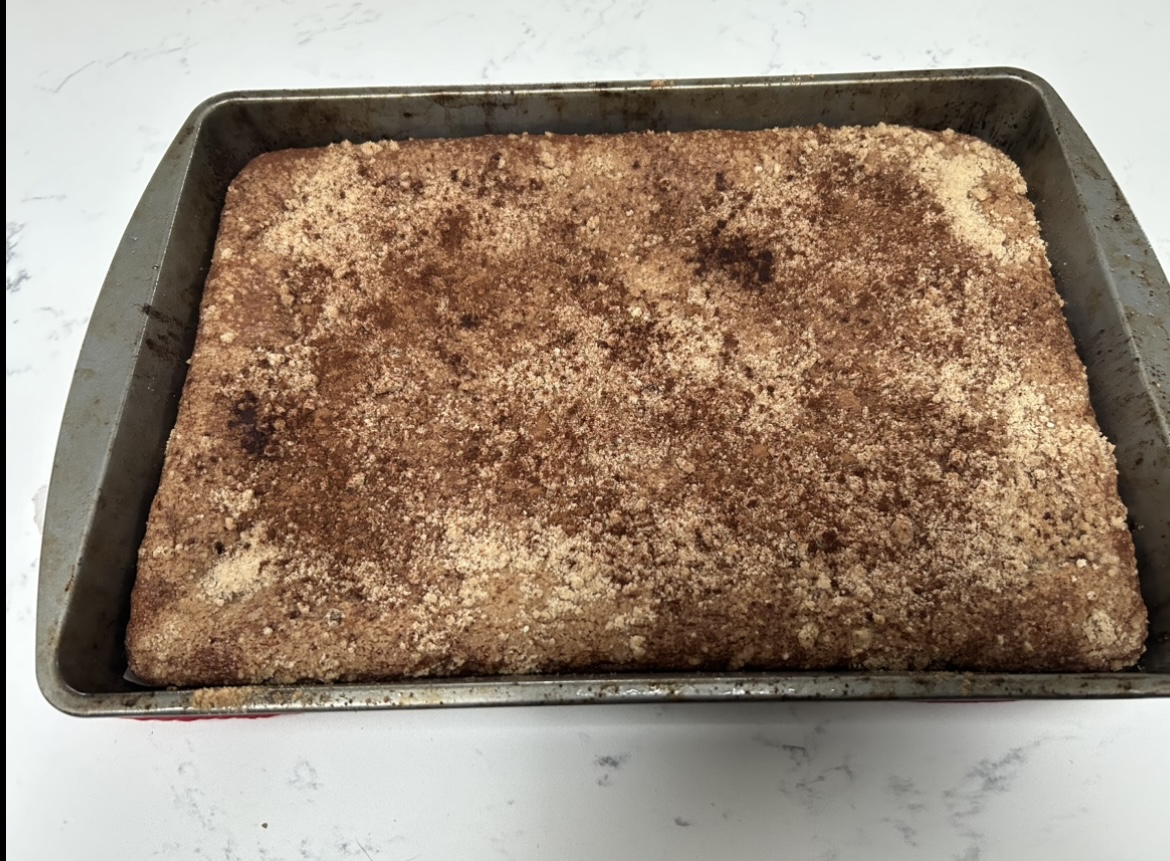 Overall, I think the recipe turned out really well, and my family and I loved it! The recipe was easy to follow and has held up over time. The only qualm I had with it was I had no buttermilk which, but a quick fix I found was to just use regular milk and add ½ tsp of baking soda for every cup of milk used. Although forms of art have aged and new forms have been created to make the work easier, baking with recipes will be a timeless art. An art where people bond over the creation, and they can eat it too! I might just have to make more of the recipes I found just to see if they have held up over decades as well.