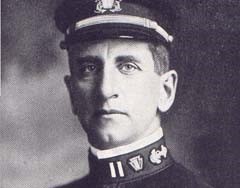 William Leverett Morrison was born in Erie, Pennsylvania, on June 15, 1869. The son of Leverett and Missouri Bliss Morrison, young Morrison would choose a naval career and become one of Erie's most influential and experienced citizens.
Graduating from the Peekskill Military Academy in 1887, Morrison entered the United States Navy. The young officer would serve in a variety of posts and aboard ships. He served aboard the battleship Utah during World War One and returned to Erie to be the last captain of the first iron hulled ship in the U.S. Navy, the U.S.S. Michigan in the service of the Pennsylvania Naval Militia and renamed Wolverine. This vessel had once been one of the wonders of the lakes. By the 1920s, the ship was beginning to show her age, having been launched in 1843.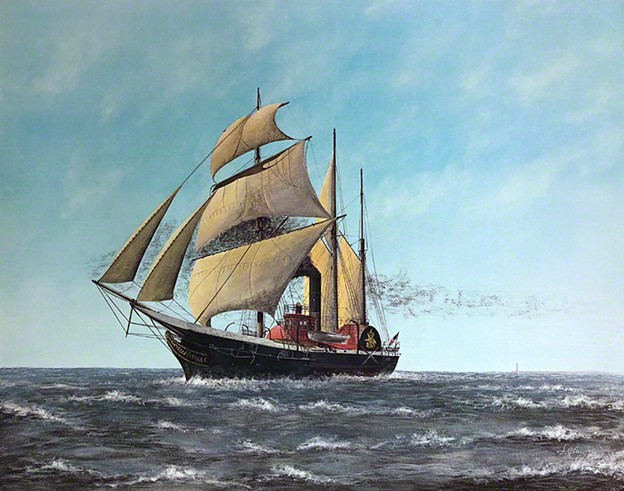 Among his other achievements, Morrison was responsible for helping find and raise the U.S. Brig Niagara from the waters of Erie's Misery Bay in 1912. The ship had been Oliver Hazard Perry's second flagship at the 1813 Battle of Lake Erie. Morrison determined the sunken remains was indeed Niagara, and since no ship builder's drawings or plans existed, it was up to him to decide. Niagara was towed around the Great Lakes in the summer of 1913 to commemorate the 100th anniversary of Perry's victory.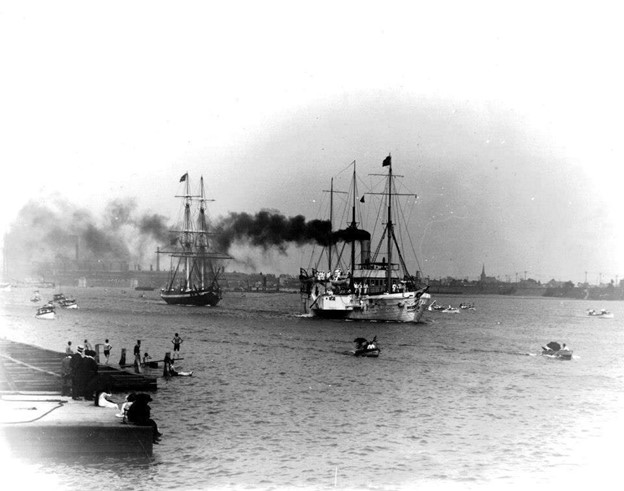 Morrison was the first superintendent of Presque Isle State Park, Commadore of the Erie Yacht Club and served two terms in the Pennsylvania Representatives in 1922 and 1924 but was unsuccessful in his 1926 bid for reelection. Morrison was also an unsuccessful candidate for mayor of Erie in 1923.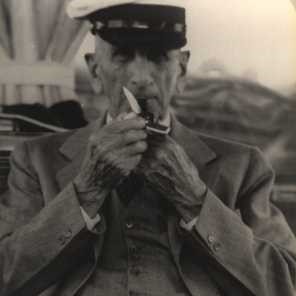 Morrison retired to his home on Erie's West 6th Street, today located on the grounds of the Hagen History Center Campus. Morrison died on March 15, 1956, at age 85. He is buried in the Erie cemetery.