Carl Benz was an Erie man, an immigrant, a butcher, a business-owner, a family man, and my grandfather. He was born in 1888 in Offenburg, Baden, Germany along the western edge of the Black Forest, just six miles from the Rhine River (which was the sometimes-border between France and Germany). He was the baby of the family with three older sisters.
Carl grew up in Germany during the time that this newly-assembled nation was seeking the same power and influence exhibited by the other European world powers, including vast empires, and strong naval and military dominance. Although still young, Germany was hungry for equality, and eager to earn a solid standing among what she saw as her peer nations. However, Europe's other powerhouse nations resented Germany's audacity in wanting a share of the power and strength. Conflict seemed inevitable.
For a small-town child growing up in those years, life was simple and quite traditional. Young Carl had completed his 8th grade education, had served for two years as a private in the German infantry, and was working as an apprentice butcher under the tutelage of his father. But German politics would soon have an impact on Carl Benz.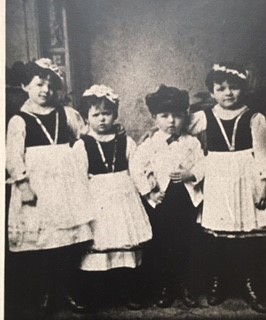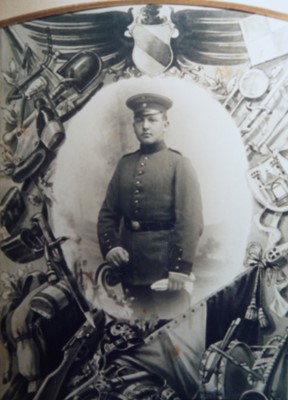 At that time, the European nations were heavily bound by treaties and alliances. Germany's prime adversary then was France, who sought retribution for her devastating loss in the recent Franco-Prussian war (and the resultant loss of Alsace and Lorraine). Germany's key alliance was with Russia. But, when this alliance with Russia was suddenly dissolved, not only did Germany find herself standing alone, but Russia and France had formed their own new alliance – the Franco-Russian Alliance of 1894. With this new alliance, if there was to be fighting, Germany would be in the unenviable position of needing to fight on both her Eastern and Western fronts!
To compensate, in 1898 Germany's Reichstag passed a naval expansion bill. Germany's navy was now seventh largest in the world, but her intention was to dramatically increase it to match the size and strength of the British Navy. And, fighting on two fronts would require a very substantial army. So, in early 1913, the Reichstag passed the necessary bill to vastly and quickly increase the size of Germany's army. The passing of this bill may have been the single most significant factor in the Benz family decision to remove their son Carl from harm's way. As a young man with recent military training, Carl was certain to be tapped again for service.
On Thursday, November 27, 1913, just months after Germany's push for a significant army expansion was announced, Carl Benz set sail from the port of Hamburg, Germany bound for New York Harbor. He travelled third class aboard the U.S.S. Patricia using a $34 ticket, and carrying a few personal belongings and enough food for the journey. He arrived safely in New York on December 11, 1913.
Just six months after Carl Benz escaped from Germany, war erupted in Europe. Germany was now at war with Russia, France, and England. By 1917, the U.S. (and many other nations) joined the war, and for the first time it was called World War I.