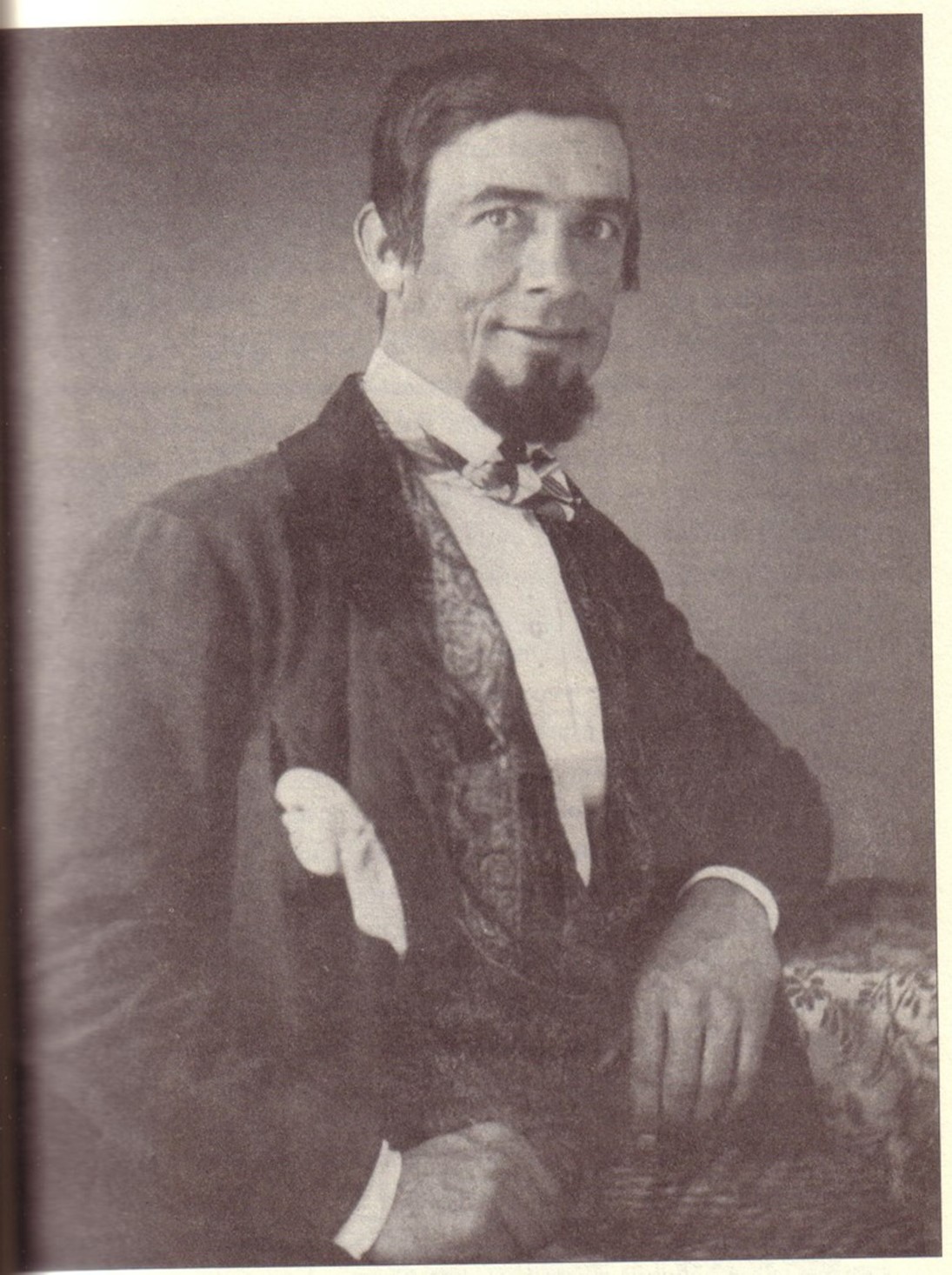 Each August, the Borough of Girard, Pennsylvania, in western Erie County, celebrates Dan Rice Days, a community tradition named after circus owner, entrepreneur and clown. Who was Dan Rice?
He was born Daniel McLaren in New York City in 1823. Even though his mother's marriage to his father was annulled, young McLaren remained in contact with both parents. At age 13, Dan was hired by his stepfather to deliver a horse to Pittsburgh. In Pittsburgh, Dan found work as s stableboy and sometime jockey. He fell in love with the city and married his first wife Maggie when he was 17. During this time, he began preforming with a trained pig in a traveling show. At age 20, Dan joined a real circus and, with Maggie, began travelling the United States and learned his craft with several different groups, becoming one of the most popular acts in the circus world. In 1848, he became the owner of his first circus.
After settling in New Orleans in 1852, Dan managed a profitable circus know as "Dan Rice's Great Hippodrome and Menagerie" and was one of the highest paid performers of his day, making nearly $1,000 a week. 1853 brought Dan, now Dan Rice, to Girard, Pennsylvania, where his circus would perform for the first time. A former animal trainer in Rice's circus - Agrippa Martin lived in Girard and convinced Rice that Girard's location near the Erie Extension Canal and the main east-west highway in the region, modern Route 20, made the borough an ideal spot to make his base of operations and spread his fame throughout the north. Rice built several large barns and other buildings to house his circus animals and performers when they were not on the road.
Girard was a typical rural community, and many of the residents did not take kindly to the presence of a circus and circus performers living there. Rice quickly won them over and built a large house on the north side of town where he held parties and balls regularly, winning people over with his charm and wit. "Dan Rice's Great Show" arrived in Girard via the canal in October of each year. A parade of exotic circus animals proceeded down Main Street and held a special show just for the people of Girard before going into winter camp.
Rice and Maggie divorced amicably after having two children. In 1861, Rice married Rebecca McConnell of Girard, daughter of one of the town's founding families. After a honeymoon, Rebecca remained in Girard while Dan and the circus toured, but his career soon fell into financial troubles. Always generous, Rice was a poor businessman and is said to have built and lost three fortunes in his lifetime. Dan and Rebecca lost an infant child, Lotte, to respiratory illness, and Rebecca rejoined the circus to forget.
Rice is thought by many to have been an early model for "Uncle Sam," sporting a goatee and signature red, white and blue costume. His comic style, mixed with social commentary, as well as the large circus, made him one of the most popular entertainers of his day.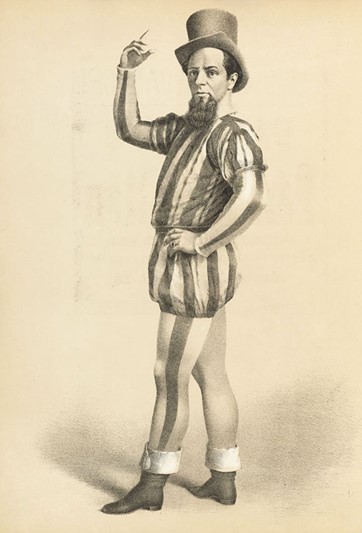 The large marble Civil War monument, still standing in the middle of Girard's Main Street in front of his home is Rice's legacy. Sculptor Leonard Volk was commissioned by Rice to create the monument. A 27-foot-tall pillar topped by an eagle crutching an American flag that drapes the monument. The base pays homage to both the army and navy through symbols of each. An inscription reads "In memory of the OFFICERS and SOLDIERS from Erie County, Penn who have died in defense of their country." An inscription on the monument's south side reads "Erected by Dan Rice inaugurated Nov 1 1865." The monument, one of the first in the United States in honor of the Civil War, was shipped to Girard at Rice's expense and was noted in Harper's Weekly. A crowd estimated at 10,000 attended the dedication. His detractors said the monument was really meant as a monument to Rice himself.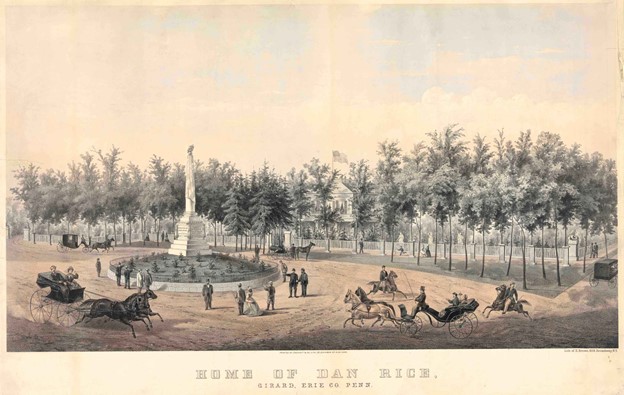 Rice ran an unsuccessful race for the Presidency in 1868 but withdrew before the election. In 1881, Rebecca divorced Dan and remained in Girard with her family. By that time, Rice no longer returned to Girard, and his fortunes continued to diminish. He died penniless in 1900. He was 77.
His legacy today comes not only from Girard's Civil War Monument and the borough's celebration but through a few phrases made popular by Rice. Early in his circus career, Rice had only one horse in his act. A detractor scoffed at the "one horse show." Rice used the phrase. "Hey Rube," usually used in relation to a "country bumpkin" originated when a mob attacked some of Rice's performers, and he called out "hey Rube," short for Reuben, another of the circus members to come help him. Rice was the first to call his show "the greatest" long before P.T. Barnum's Greatest Show on Earth.
Dan Rice is buried in the Old First Methodist Church Cemetery West Long Branch, Monmouth County, New Jersey.