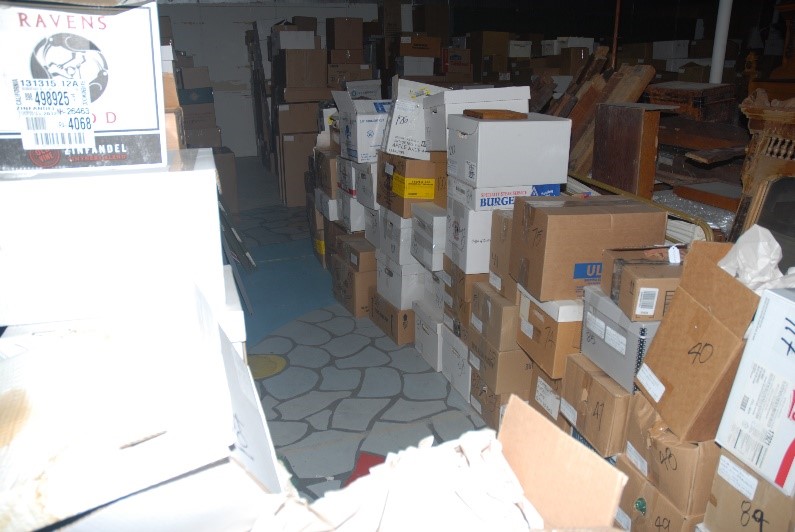 Question: How does a historical society go from what is pictured above to what is pictured below?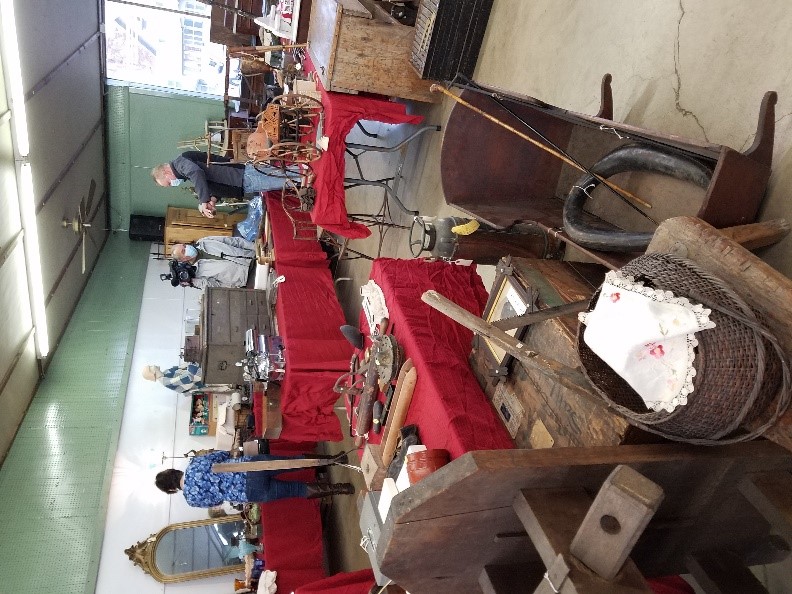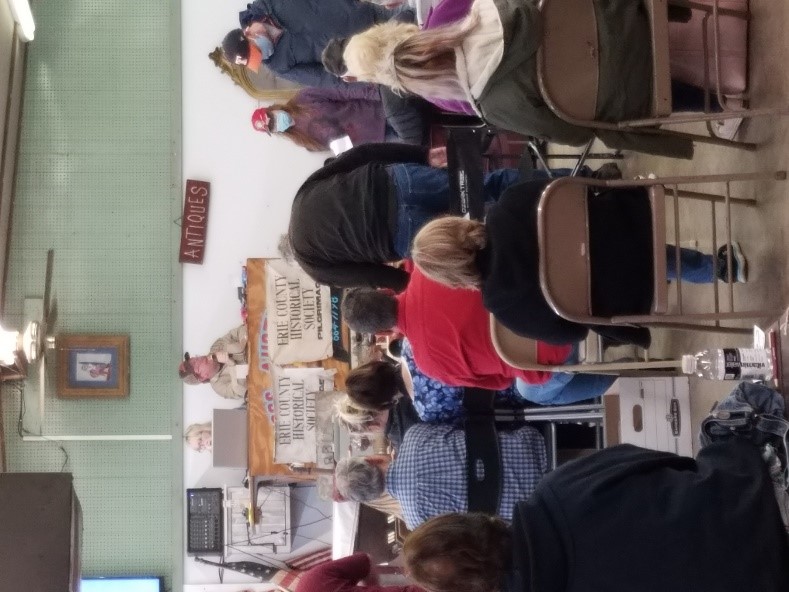 Answer: A lot of knowledge, time, and dedication by a great curatorial team!
It took three years of hard work to reach the goal of our first auction and it was a huge success! Held October 15th at Ploss Auctions in Corry, it took a quick 4 hours to sell the approximately 600 large objects that the Erie County Historical Society decided to remove from our collection. Media outlets (TV, Newspaper, Social Media and our Website) were informed of our process and the date of the auction, so that the community was informed that even though we were parting with 600 objects, we were keeping approximately 14,000. Only duplicates, things broken that we could never afford to repair and items that had no relevance to local history were determined to be part of the auction.
This was the first of several auctions, the next to be held sometime in 2021. As I stated before, the largest, bulkiest things were sold first. Boxes of smaller things from pieces of rocks, dolls, linens etc.… will go. We have hundreds of great things that we couldn't possibly exhibit, ever, yet don't need to keep. Are we selling the tablecloth that was used when Lafayette dined in Erie in 1825? Absolutely not!!
Before the auction occurred, all local historical societies were invited to come and take whatever they felt they needed for their collections. The Harborcreek Historical Society, Ft. LeBoeuf Historical Society, Hurry Hill Maple Farm Museum, Fairview Historical Society, Presque Isle Lighthouse and Crawford County Historical Society, all took me up on my offer. We're always thrilled to work with all our colleagues in the museum business!
A huge part of making the auction so beneficial was that our friends at the Erie Downtown Development Corporation (they took a few objects as well to display in their buildings slated for future renovation) paid to move auction objects to Corry saving us a ton of money. Many thanks to those fine folks and wishing them lots of success in all they do to improve downtown Erie!
The auction grossed approximately $9,000. The money raised will be saved in a special account to properly care for the things that we're keeping here on our West 6th Street campus. Now that we've studied everything in our care and put away carefully, anything can be found within minutes!
What's next? Due to pandemic restrictions, we can no longer have the large groups of volunteers we once had, but the work continues. We're developing more of a digital presence with objects, stories and even a virtual tour of the beautiful Watson-Curtze mansion. Stay on the look out for continued blogs about local history and see more, on-line, of what we have here at the Hagen History Center. I wish long life and happiness to all!
Becky Weiser, Curator