With winter upon us I felt it appropriate to talk about one of many favorite winter activities. Ice skating has been around for centuries along with a fair amount of development relating to its footwear.
Ice skating most likely began in Scandinavia as early as 1000 BCE. The first skates were made of animal bone. Unlike today, skating would not have been meant for fun. Rather, it would have been used to make traveling over icy areas easier. We know this because there have been drawings and literature found on the subject that date to the Middle Ages.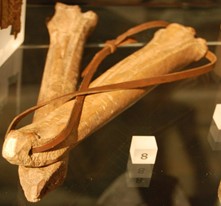 Skating as a sport, would develop in Scotland and certain areas of the Netherlands. During this time, the 13th and 14th centuries, skates changed from being made of bone to being made of wood. By 1572, the first iron skates were created. Metal blade skates would eventually be introduced into North America via Scottish immigrants.
In the 19th century, ice skates were made of metal fastened to a wooden base with leather straps. In 1850, E.W. Bushnell of Philadelphia created the first all-steel skate. Wooden bases would become a thing of the past. Eventually, leather boots were permanently added to the blade for more support. It wasn't until this that skating as a sport came about.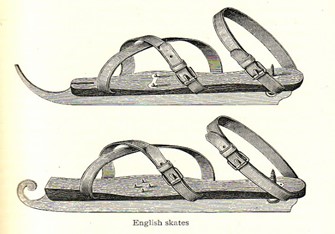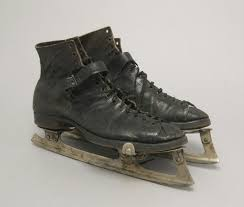 Jackson Haines, a ballet dancer, is credited with creating figure skating. Speed skating, although invented in the Netherland in the 17th century, did not become popular until a new type of skate was produced. Both figure skating and speed skating would eventually make it into the Olympics. Figure skating became an event in 1908. In 1924 men's speed skating was added, and many years later in 1960 women's speed skating was included. With regard to hockey, James Creighton is the man credited for its beginnings.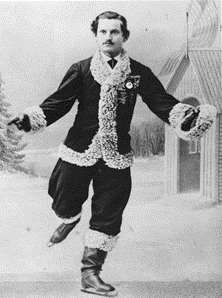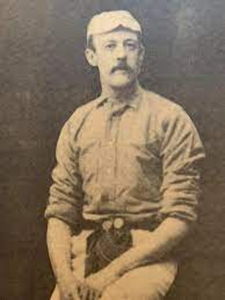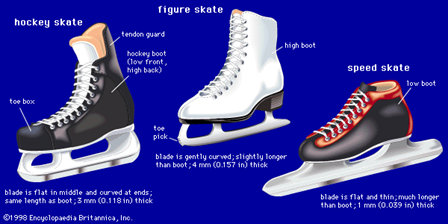 With all of this information in mind, maybe next time you lace up your skates you will think back to this blog. It never seems to surprise me just how everyday objects and activities can have such a great history. To wrap up this blog, I have added images of some of the ice skates we have here in the Hagen History Center's collection.