March is Women's History Month. Like most month-long commemorations, Woman's History Month is one that should be celebrated year-round, not just once each year. The role played by women throughout history deserves more than a month or a short section at the end of each chapter in a history textbook.
Over the last 100 years, women have played an important role in Erie County's history. Even before the 1920 adoption of the 19th Amendment to the Constitution granting the vote to women in the United States, women had struggled alongside men in other battles, both politics and in war. One Erie County woman was a pioneer for women in politics, and the ground she broke has led the way for others.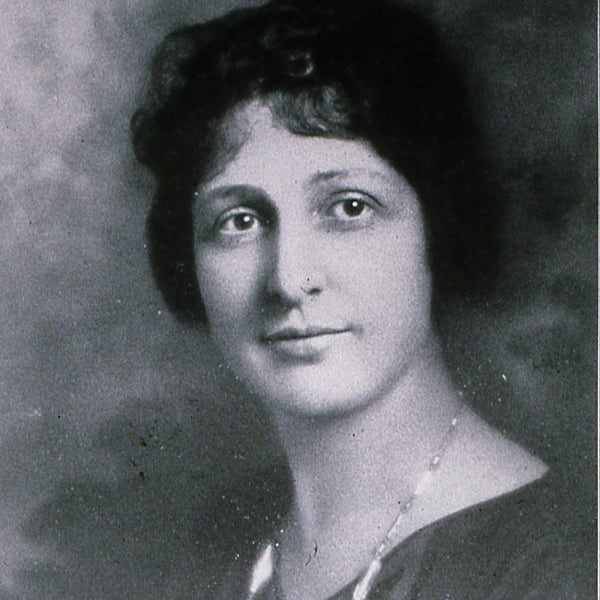 Helen Stone Schluraff, originally of Fairview, got an early start in politics, even before she could vote. A member of the Republican Party, she held a seat on the Republican State Committee from 1919 to 1931. She was the first woman elected to the county's top office, serving four terms as Erie County commissioner from 1932 to 1944. Schluraff was also President of the Pennsylvania Council of Republican Women and an early president of the League of Women Voters of Erie County.
Known as "Mrs. Republican" for her role in party politics, Schluraff remained active in politics and was the hostess for the county when leading women political figures came to town, regardless of party. Schluraff died in 1964 at the age of 80. Governor William Scranton said, "The death of Mrs. Schluraff is a distinct loss to both Erie County and the state of Pennsylvania."
Helen S. Schluraff charted a path for others to follow, such as Erie's first woman mayor Joyce Savocchio and Judy Lynch Erie County's first woman county executive after the county replaced the three-member board of commissioners in 1978. Democrat Brenda Pundt was the first Erie city Controller ,and Stephanie Domitrovich was the first woman elected judge in the Erie County Common Pleas Court. Harborcreek Township Supervisor Donna Mindek wanted to showcase Erie County's women in politics when she asked every woman elected official in the county to ride on a float during Harbor Fest in 1990. One male observed as the float passed, "There's so many of them." Helen Schluraff would have been proud.