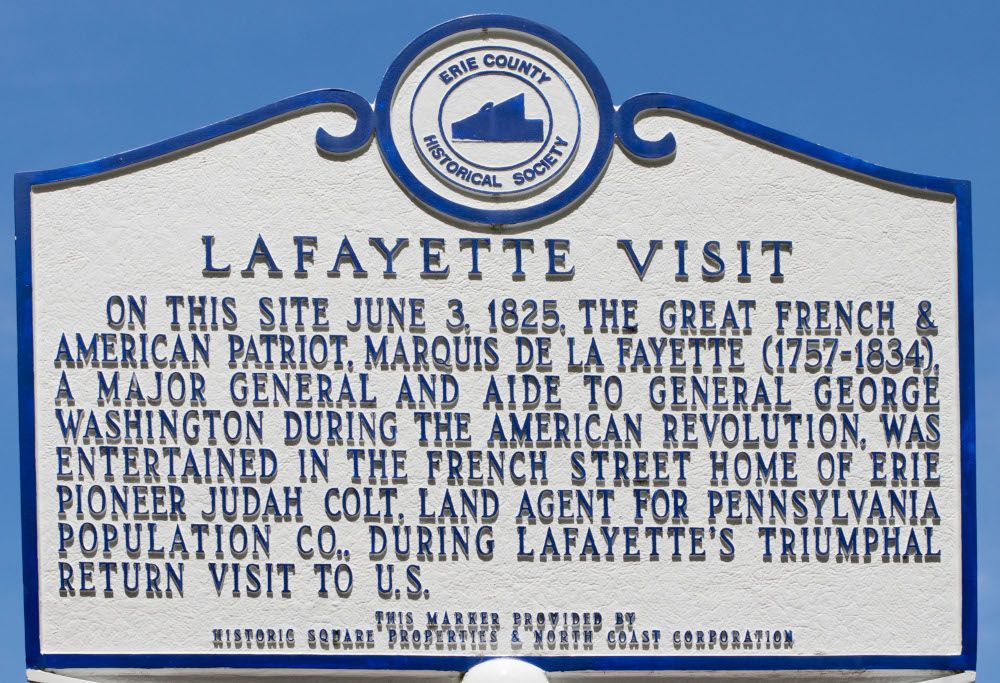 On Saturday and Sunday, September 8 and 9, 2018, French historian Julien Icher arrived in Erie and toured the local sites visited by General Lafayette during his famous 1825 farewell tour visit to America.
Executive Director George Deutsch helped Icher research Lafayette in the ECHS archives, showed him the table cloth used during the banquet in the General's honor held in Erie and toured various historic locations in Erie.
On Monday, September 10, ECHS Museum Educator Jeff Sherry and Icher toured locations in downtown Meadville and Allegheny College that are associated with Lafayette
The purpose of Icher's 18 month trip was to trace, mark, and bring local community awareness to Lafayette's trip to America.
General Lafayette was the last survivor of George Washington's inner circle, an adopted son-like figure. He was a hero of
French democracy and at the time of his visit, perhaps the most popular man in America.