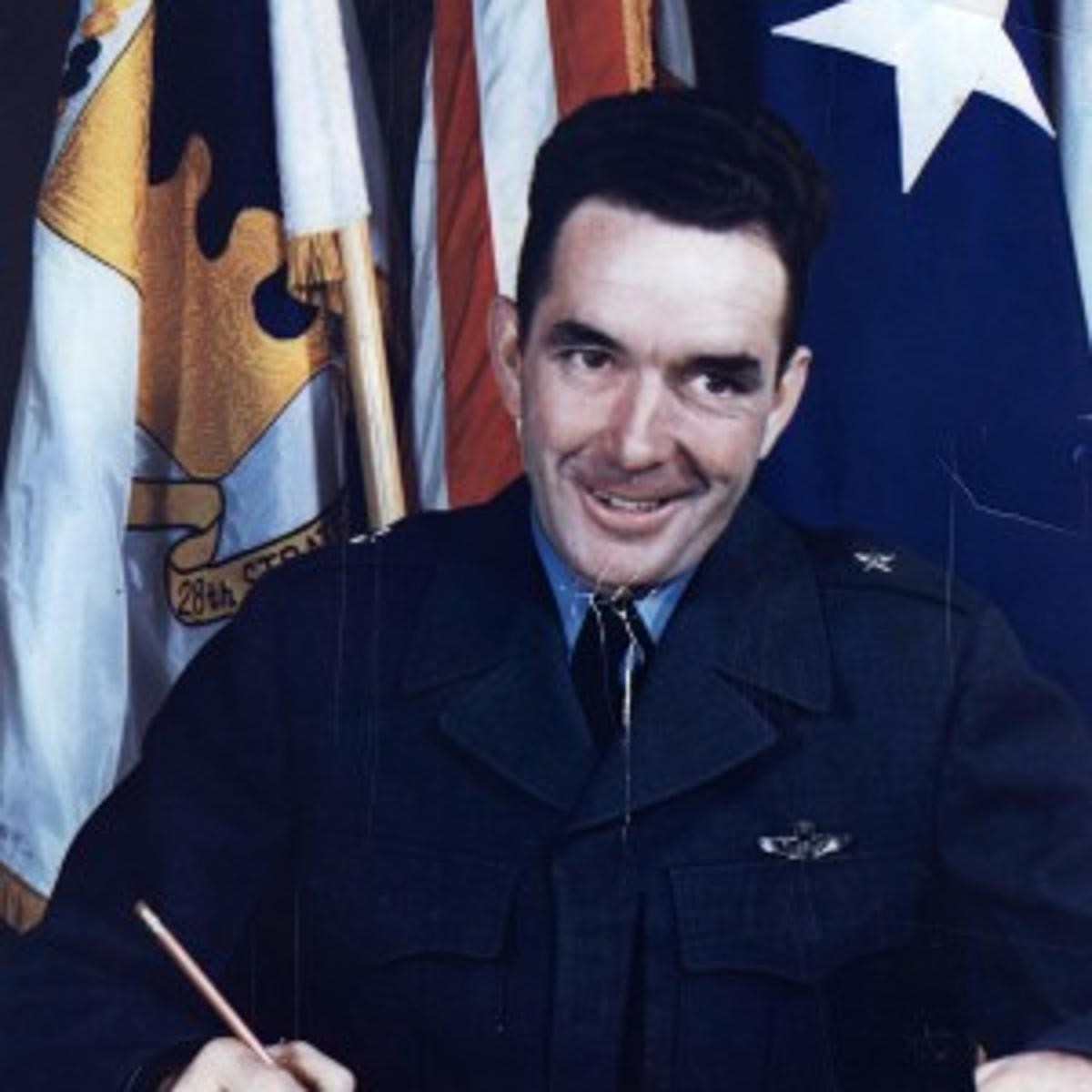 Brigadier General Richard Elmer Ellsworth was a true pioneer in the use of weather reporting and research for the Air Force during the Cold War. Born in Erie, Pennsylvania, on July 18,1911, Ellsworth joined the Pennsylvania National Guard in 1929 and was accepted into the United States Military Academy at West Point, New York, in 1931.
After graduating in 1935, Ellsworth underwent pilot training in Texas and was assigned squadron duties in October,1936, at Mitchel Field on Long Island, New York. Promoted to first lieutenant in June, 1938, he was transferred to Kelly Field in San Antonio, Texas, and later to the Sacramento Air Depot in California.
Ellsworth spent time studying meteorology at the California Institute of Technology in Pasadena, graduating with a master's degree. He was promoted to captain and continued to rise through the Army Air Corps until shortly after the start of World War II when he was promoted to lieutenant colonel. It should be noted here that the U.S. Air Force did not become a separate branch until 1947; prior to that it was part of the U.S. Army.
During WW II, Ellsworth was assigned to transport pilot duty and was later assigned to study weather-related phenomena in the South Pacific, where he was promoted to full "bird" colonel in December, 1942. He was then assigned to the China-Burma-India Theater (CBI) as commander of the Tenth Weather Region. He logged a total of 780 hours of flight time, flying over 400 missions. For his heroics, Ellsworth received battle stars for eight campaigns, and distinguished himself by winning the Legion of Merit, two Distinguished Flying Crosses, three Air Medals and was even awarded Chinese Air Force Wings.
After WW II, Ellsworth was assigned as Chief of Operations and Training for the Air Weather Service in Washington. In 1950, he graduated from the Air War College at Maxwell Air Force Base, Louisiana, and held various commands mostly related to reconnaissance and weather. He was promoted to the rank of brigadier-general in September, 1952.
Stationed in Rapid City, South Dakota, with the 28th Strategic Reconnaissance Wing, Ellsworth befriended Hollywood movie producer Herman Cohen during the filming of Battles of Chief Pontiac, staring Lex Barker and Lon Chaney, Jr. which was being filmed near the base. He allowed Air Force personnel to act as extras in the film, and his three sons visited the movie set during filming.
In 1953, General Ellsworth's life came to an end when the Convair RB-36H Peacemaker bomber he was co-piloting crashed in Newfoundland while on a planned 25-hour flight from the Azores to Rapid City. Ellsworth and his crew were killed. Poor visibility, fog, sleet and ice were blamed as well as their low altitude as they approached Newfoundland. Flying without radar guidance, which they had switched off in flight; they were relying on celestial navigation. A SB-29 Superfortress search rescue plane also crashed after being sent out to look for Ellsworth's plane. Richard E. Ellsworth was 41. President Dwight D. Eisenhower went to the Rapid City Base and renamed it Ellsworth Air Force Base in honor or the general. He is buried in South Dakota, at the Black Hills National Cemetery near Sturgis.