I began blogging about John Nolen's book "Greater Erie Plans and Reports for the Extension and Improvement of the City" written in 1913 with blog #95 and have since commented on the whole book. The question that I posed then was "why didn't Erie grow as large as Buffalo or Cleveland"? I hoped that the book would provide an answer. It really did not because so many of the recommendations that Nolen made were followed.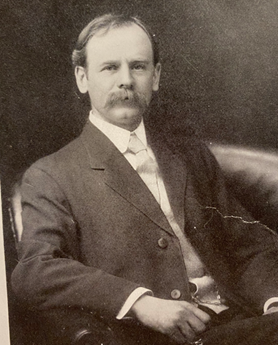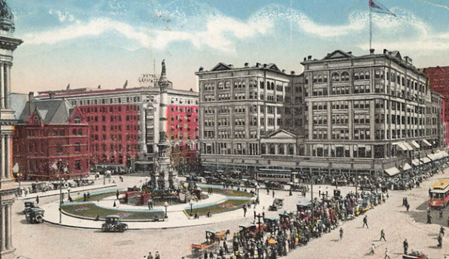 In 1910, Buffalo, New York had a population of 424,000 and was the 10th largest city in the United States.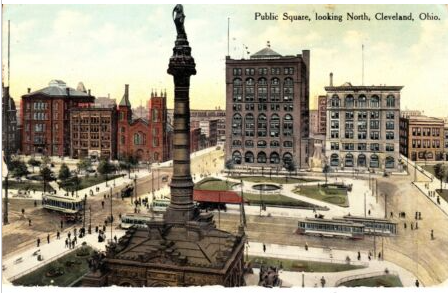 Cleveland, Ohio had a population of 561,000 people and was the 6th largest city in the country.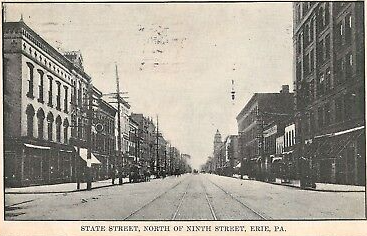 Erie had a population of 66,500 that year.
Transportation was a big factor in the growth or lack of growth in those cities. The Erie Canal between Buffalo and Albany was completed in 1825 and The Ohio and Erie Canal was completed in 1827 connecting the Ohio River with Cleveland. The Erie Extension Canal's completion was late in the game of canal transportation, occurring in 1844. With the other canals better established, the levels of tonnage were never as high going through Erie. By the early 1850s, railroads were then developing, allowing for a faster and overall cheaper method of moving people and goods.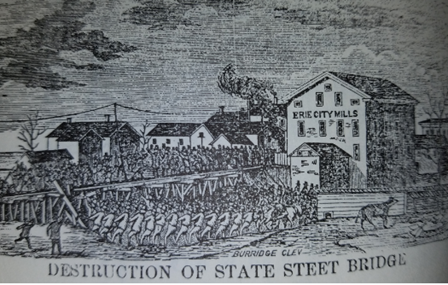 The Railroad Gauge War of 1853 did not help Erie's reputation nationally. With different railroads came different gauges, the distance between the wheels of the train. Passengers were forced to disembark in Erie or Harborcreek and wait for their connecting train, often to their dismay. Vendors had a great business selling to those waiting passengers and when the railroads decided to standardize the gauge, locals reacted by tearing up rails and bridges. Erie made national news, and not in a good way. I am sure many avoided the area due to the hostilities.
Erie lacked a river like Buffalo and Cleveland, further inhibiting transportation options. I also read that Erie did not have any big industrialists to help build the city. When people think of Cleveland, John D. Rockefeller comes to mind. By forming the Standard Oil Company in that city and funneling oil to the refineries there, the city grew. Just as Andrew Carnegie and Henry Clay Frick grew Pittsburgh (and themselves!)
More next week as we think about the growth of the City of Erie. Happiness & Long Life for all who reside here!