Today, we are going to focus on one small section of the map of Erie for this blog. It is circled below in yellow on the lower, right side.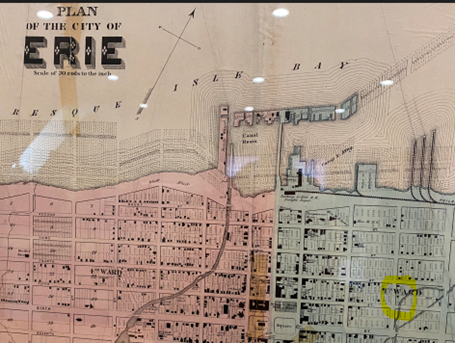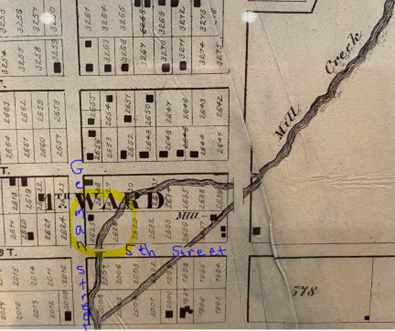 I am unsure of the exact age of the map, but I know it was created prior to the 1915 Mill Creek Flood. Occurring on August 3rd of that year, 37 people died. To stop further disasters of the sort, between 1917 and 1923, 2.3 miles of the creek was enclosed in a tube running underneath the city.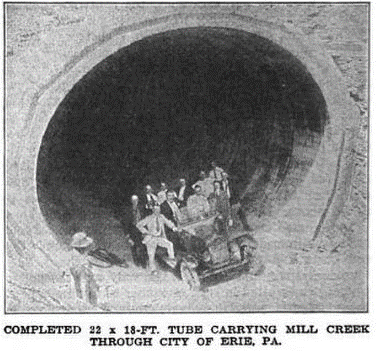 In your drives around town have you noticed the below pretty picture postcard neighborhood on Erie's lower East side? It is located on the corner of East 5th and German Streets, over part of that tube.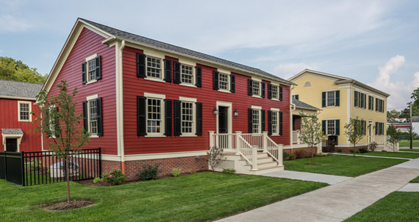 These attractive buildings are a combination of old and new architecture. All the images for this blog are from Kidder Architects, the firm that developed this postcard beauty.
The red house pictured above has two, one-bedroom apartments. Named the Von Buseck house, it was built in 1815. Ludwig von Buseck was born in 1812 in Alten Buseck, Germany and died in 1893 in Erie. The second son of Baron Karl Phillip Wilhelm von Buseck, Ludwig had 12 children with wife Caroline and was a successful farmer. The home was occupied by members of the family for over 150 years and was located at 5021 West 38th Street until it was moved to its current location in 2017.
It is hard to believe that the building below became the red building pictured above!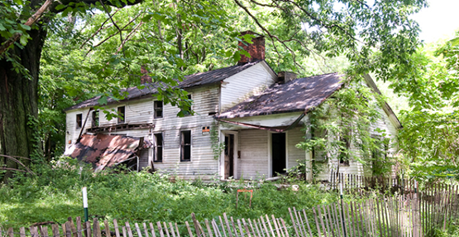 The yellow house was home to Pennsylvania Population Company agent Judah Colt when he lived in Erie.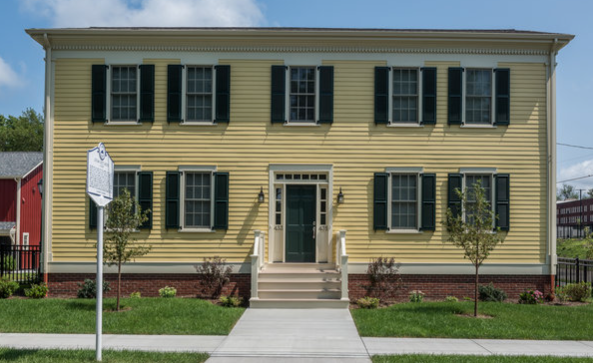 Colt moved to Erie County from Connecticut in 1796 and founded the area known as Colt's Station which is located near Route 89 and Station Road. In 1804, he moved to 4th and French Streets. The house was moved to East Front Street in 1890 then made its way to the corner of 5th and German in 2017.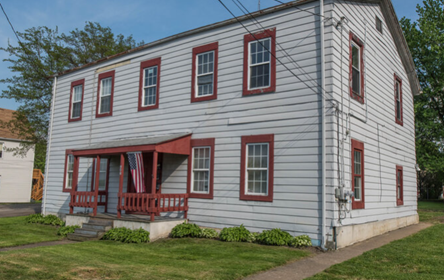 Both buildings are now owned by Erie Insurance and rented out. The Colt house has two, two-bedroom apartments. Each building has a barn-like structure behind with an apartment on the second floor and garage space on the first.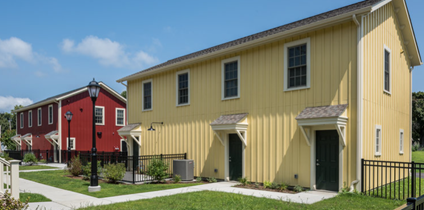 Talk about having a long life! It is so hard to believe that this oasis of a neighborhood is almost in downtown Erie. I know there are no current vacancies but keep on the lookout if you are searching for a beautiful place to live.