If you read last week's blog, I talked about a walking adventure I had through the Poetry Park and Serafin's Food Market. I made one additional stop that you may want to check out!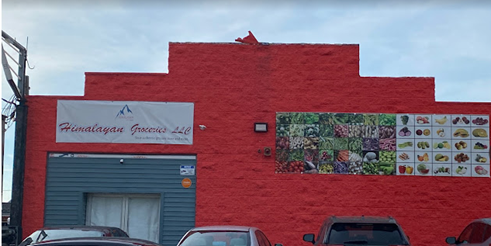 It is a brightly colored building near the corner of East 21st and Parade Streets. The photos of fresh produce posted outside enticed me to go in and look around. The name of the store is Himalayan Groceries, LLC and the owners are ethnic Bhutanese who speak Nepalese. This grocery store was clean and absolutely full of food, cooking appliances and even some clothing. It was amazing even if I did not know what most of it was.
The man at the cash register said the store has been open since June of 2022. On this particular Sunday afternoon, it was very busy. At the register was also a box for donations. The Hindu community in Erie is looking for land to build a house of worship and are collecting funds, which I was more than happy to contribute to.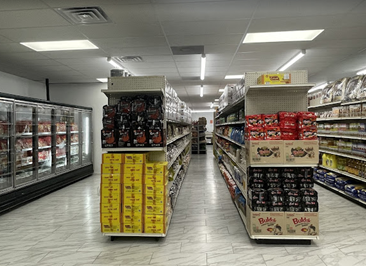 This is not the only establishment of its kind in Erie as I passed another similar store, the UK Market on Parade Street. The Annapurna Kitchen is a Nepali restaurant on Parade Street that I still need to visit. Obviously the are enough people in town who shop for the delectable delights from India, Nepal, Tibet and other countries of that region.
I had a wonderful conversation with Gretchen Fairly of the former International Institute of Erie, which is now a field office of the U.S. Committee for Refugees and Immigrants. The International Institute has been welcoming and assisting new arrivals to the United States since 1919. She explained that 20% of the population of Erie are foreign born with ½ of those refugees. Approximately 20 countries welcome refugees and with unrest in parts of the world there are close to 100 million refugees. In the United States, half of the states have official refugee resettlement programs of which Pennsylvania is one with four cities participating. She explained that is crucial to the Erie economy to welcome refugees.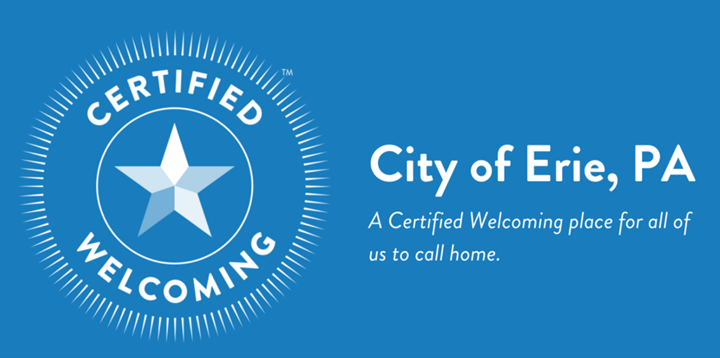 Since 1980, almost 9,000 folks have moved to Erie from countries such as Bhutan, Eritrea, Somalia, the Democratic Republic of Congo, Syria, Iraq, Poland, Ukraine and Russia. I have acquaintances originally from Iraq who were helped by Catholic Charities in Erie. I will never forget the mother of the family telling me all she wanted for her children was to serve their new country well. Indeed, all have gotten their education, became American citizens, and are employed.
I am going to send a text to my older son who thought buying Korean kimchi in Erie was impossible. I found it at Himalayan Groceries, LLC; let the good eats begin and that makes us all happy!