In 1888, Erie had a reputation (second to perhaps Brooklyn, New York) of being a "City of Churches". You cannot drive anywhere in this community now without passing another magnificent structure. I found out that it was not always the case here.
In 1810, a travelling missionary named John Colby wrote: "I had heard much of this town (Erie) as being a noted place for wickedness. By some, by way of comparison, it was called Sodom, and was credibly informed that they had previously fallen into a frenzy, burnt the Bible, and sprinkled the ashes with whiskey".
That attitude changed with the influx of new residents here, initially from the New England states, and the Church building era began.
56.7% of the people in Erie are religious:
2.1% are Baptist
0.5% are Episcopalian
34.0% are Catholic
3.0% are Lutheran
5.7% are Methodist
2.2% are Pentecostal
2.1% are Presbyterian
0.6% are Church of Jesus Christ
5.4% are another Christian faith
0.2% are Judaism
0.0% are an eastern faith
0.7% affiliates with Islam
Taken from www.bestplaces.net>religion>city>pennsylvania>Erie
I would like to focus on two Episcopal Churches here in the Erie area that although separate, are beautiful buildings, have a long history and share parts of their history; St. Paul's in the city and St. Peter's in Waterford.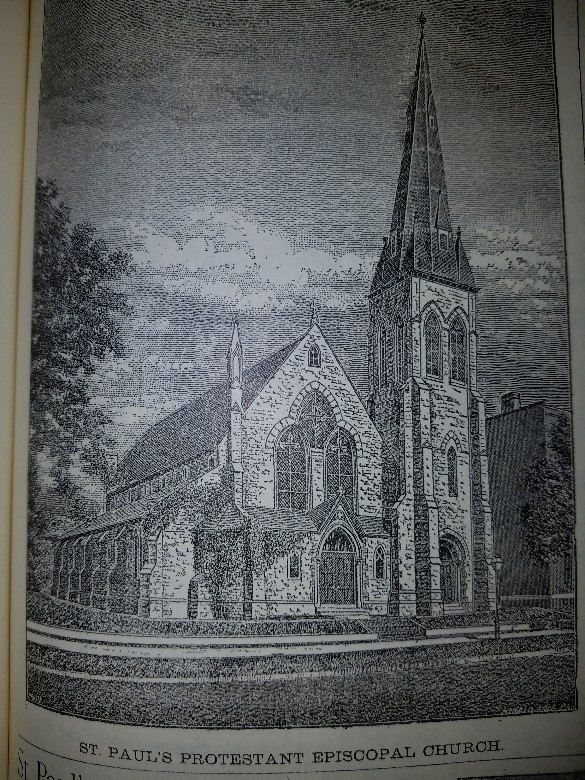 Episcopal services began in the old Erie courthouse around 1826 by members that were formerly Presbyterian or knew of others who had joined. At the time, those who worshipped there were a "who's who" of Erie's elite. By 1834, a brick church was built, and a graveyard was established west of Myrtle Street between West 7th and 8th Streets. In 1866, the construction of the current Church, gothic in architecture, was completed at a cost of $60,000 (roughly $1 million today) and was dedicated in 1869, free of any debt. In 1915, the Church had the distinction of becoming the first Episcopal Cathedral in Pennsylvania.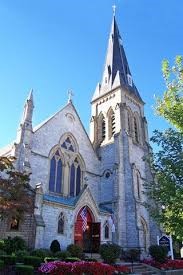 Many families had a long history of service at St. Paul's with the Vincent family providing income and leadership, Sarah Reed teaching Sunday school for many years, and Harry Burleigh (music composer) as a member of the Church choir. This beautiful window is dedicated to the Vincent's and Burleigh.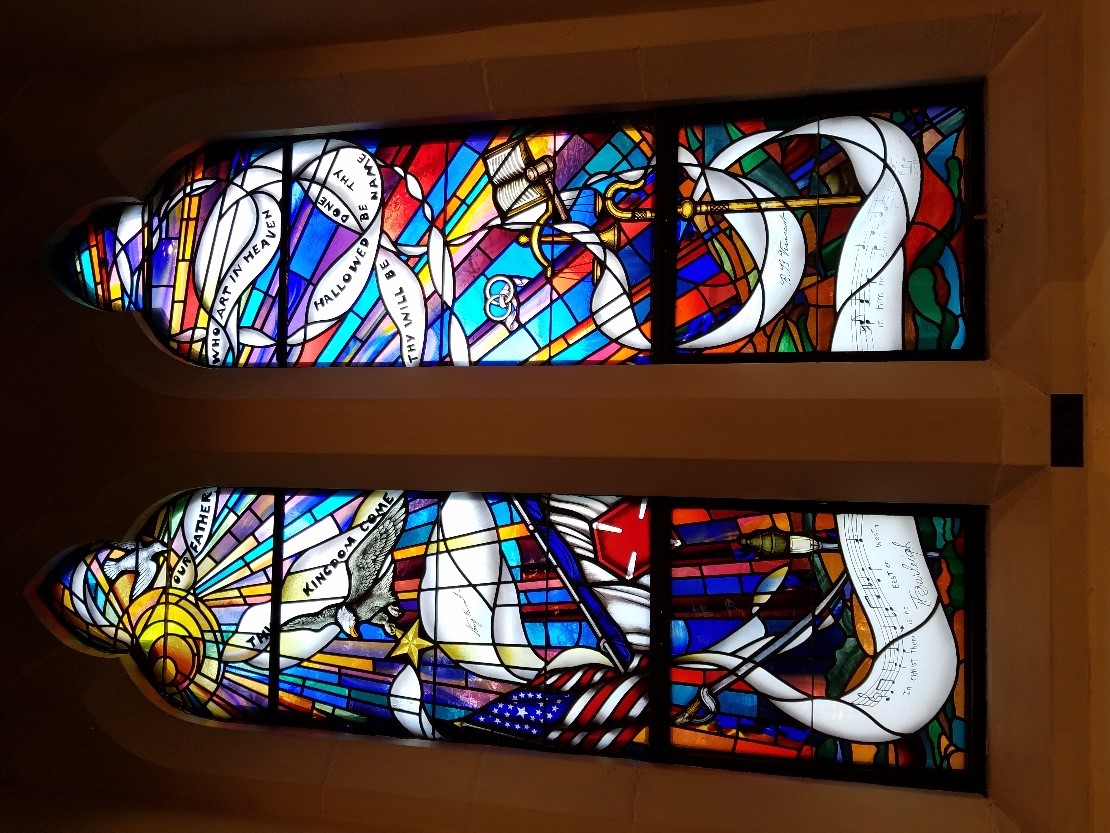 There are three connections between St. Paul's, and St. Peter's in Waterford. The first was that both congregations were organized in 1827. The second was that General Strong Vincent (as an infant) was baptized in St. Peter's in 1835, then moved with his family to Erie in 1843. The third is that the altar formally used at St. Paul's was moved to St. Peter's in 1871-1872.
Although a smaller congregation, St. Peter's was never a mission church or did outreach to the Waterford community from St. Paul's. There were three Churches that did come out of St. Paul's in Erie and they were: Grace Mission, located at the corner of 4th and German, Trinity Mission, on the corner of 6th and Cascade and the Cross and Crown Church on East 10th near Beech.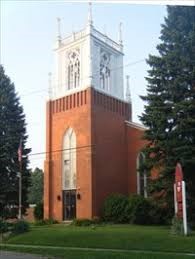 St. Peter's Church in Waterford is the oldest house of worship holding regular services in Erie County. It is also considered the oldest stone or brick Episcopal Church in continuous use west of the Allegheny Mountains. The exterior of the building is original except for the white tower. In 1833, the Reverend EG Buchanan, brother of future president James Buchanan led services there, and a Bible given to Strong Vincent by his mother is in the Church archives.
According to the statistics given before, over half of the population in Erie believe that worship services contribute to their happiness and long life. Whether it's the beauty of the house of worship, the peace and belonging to a community, or a myriad of other reasons, we are blessed in the Erie area to have something for every type of believer. May they all have their own long lives of service and continue inspiring those who attend.