As I sit down to write this blog, I am getting thirsty. So, as I make my cup of tea, I'm thinking about what people historically drank, particularly here in Erie County.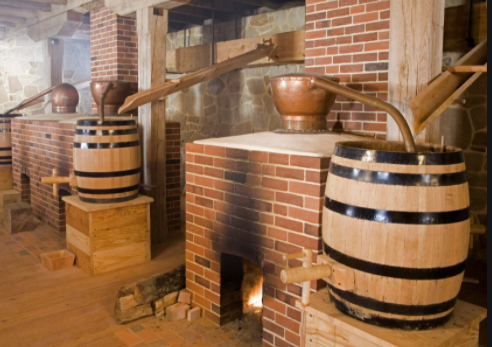 In the early days of settlement, whiskey was the drink of choice for many. Shipments of coffee and tea were not too steady "on the frontier" as the lands west of the Appalachian Mountains were referred to. Farmers converted excess grains into whiskey by using a distillery, which were as common as gristmills (a gristmill, usually water powered, ground grains into flour). Whiskey was consumed at any point in the day, and by children as well as adults. Of course, then, as now, some people had a problem with too much whiskey drinking and the first prohibition society in Erie County began in Wattsburg in 1829. By 1840, every town in the county had a temperance society and by 1896 distilleries no longer existed here.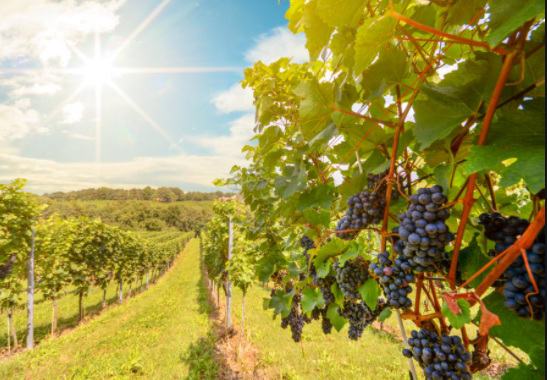 Beer production in Erie County began in 1815 by Major David McNair on Turnpike Street in the city. McNair worked with Oliver Hazard Perry during the building of the fleet before the Battle of Lake Erie and was probably (I'm not positive) on board during the battle. The Major knew his priorities because after beginning beer production, he added a distillery in 1823, then a gristmill in 1827. By 1896, there were about 10 breweries in the County with 3 being quite large. The influence of the many German immigrants who moved here in the mid 1800s began the increasing manufacture and consumption of beer. The most well known of the breweries was the Koehler Brewing Company.
Charles Koehler began a brewery in 1847 that was located on Parade Street then moved to 26th and Holland Streets. His son, Jackson, born in Erie in 1851, purchased the Eagle Brewery in 1883. Jackson grew the business quickly for that first year, 6,500 barrels of beer were produced. By 1895, that number increased to 30,000 barrels. In 1899, Eagle Brewing merged into the Erie Brewing Company which owned Koehler Brewing.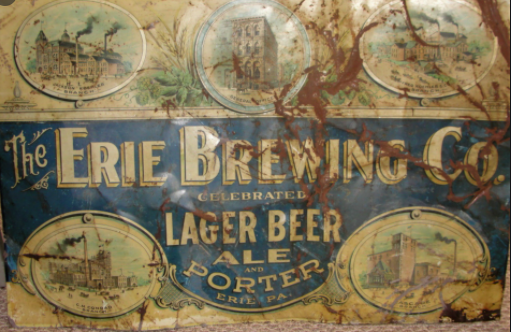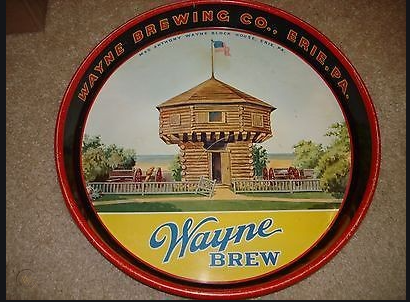 Unfortunately, large national breweries and their growing influence on the public with the advent of televised advertisements decreased the market of local brews. I recently read that Koehler had its own advertising tactics of the "ghost" of Jackson Koehler ruining local get togethers when beer, other than Koehler's was served. In 1978, the company could no longer compete and closed its doors.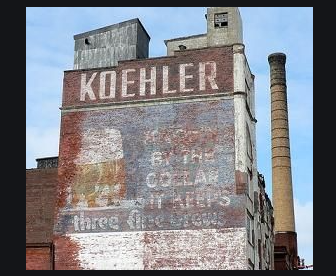 In 2018, the Koehler name is once again associated as a brewery. In 2018, Bruce and Bryan Koehler of Grove City, PA began brewing using old beer making recipes as their inspiration. The beer can be found on tap and bottles in several Erie "beer joints" and distributors. I had to taste it (for the purpose of this blog only of course!) and enjoyed it. I wish the brothers long life and much happiness as they take a sip of Erie history and find a new audience to enjoy the flavor. Prost!