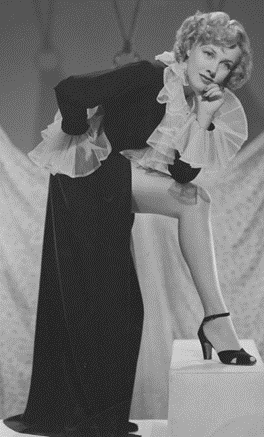 Last week, I wrote about a famous former Erie resident Ruth Ford who went on to international fame. This week, we have another former Erie resident. This "leggy" lady honestly didn't quite become famous for what she did, but for who she married.
Kathleen Gretchen Williams was born on a peach farm near Erie, on August 7, 1916. Her parents were Jackson Franklin Williams who is buried in Gate of Heaven Cemetery in Erie and Joan Arelia Dechannel Williams who was born in Warren, PA and is buried in Holy Cross Cemetery in Culver City, CA. She left the area at age 17 to become a fashion model in New York City and was already married and divorced by the age of 20. To expand her career, Williams signed a contract with movie giant, MGM, and was assigned small, unnamed roles in several movies. She soon tired of the business, stating "I simply couldn't act".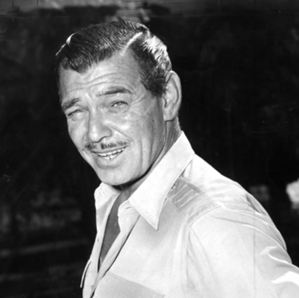 In 1942, Williams was asked to be the dinner partner of actor Clark Gable at a party before he shipped out to serve in the Army Air Force. (He eventually became a decorated Major in the 351st Bomb Group.) She declined. On leave, Gable called her, asked her out and the two maintained a relationship before Williams married again (3rd time). In 1954, he called again, and the couple married outside Reno, Nevada in 1955. It was the 5th marriage for Gable and her 4th, but for the first time Williams admitted she was truly happy. They were expecting their first child when Williams was 43 and Gable, 59. Sadly, their son was born after the death of Clark Gable who passed at the age of 60.
Having had heart problems much of her life, Williams died in 1983 at the age of 66 and is buried in California. For more information on Kay Williams or Clark Gable, check out the excellent website, www.dearmrgable.com, where some of the information for this blog was located.