What are you doing for St. Patrick's Day this year? I will be at the office; it is a workday after all. I am not of Irish decent, not that it matters to celebrate. I have heard that everyone is Irish on March 17th! I celebrate St. Joseph's Day on March 19th which is an Italian or Bavarian holiday. My Bavarian (German) grandfather (Joseph) would take all his colleagues out for drinks after work then enjoy a huge meal at home. I celebrate on a smaller scale yet remember my Bavarian roots while doing so.
In this blog, I want to write about a bar that hosts some of the craziness that goes on in downtown Erie on St. Patrick's Day. You know what I am talking about, perhaps you have even participated! I found a great history on Sullivan's Café located at 301 French Street in "Journey Through Time, Erie's Best Downtown Walking Guide" (unpublished to my knowledge), written by David Frew, Michelle Lubman, Melinda Meyer, Dianne Stephan, and Stephanie Taylor.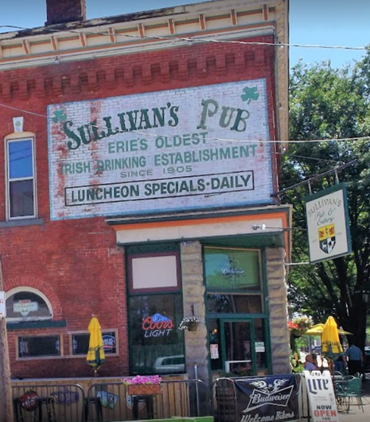 Here is the story about the bar and I hope it adds to your celebration. I just saw on their website that Sullivan's is the 7th Oldest Irish bar in the American. Eating and drinking in a historic setting sounds like fun!

In 1905, John L. Sullivan and his wife Alice opened the pub. John had been a prominent politician in Erie and spent many years living here. Soon after its opening, Sullivan's became a central meeting place for all the residents of the area and a pillar of the Irish community. It is legend that John and Alice even supported many individual Irish families through the Great Depression by generously sharing the profits made at Sullivan's.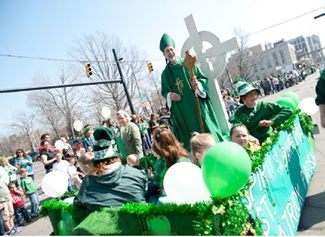 Margaret Sullivan Heintz and Emmet J. "Jiggs" Sullivan took over operation of the Café in 1950. During this time, a menu of American and Irish fare was served, and people began to recognize Sullivan's for its great food. This is when the café received its nickname, the "Glue Pot", because once you went in, you could not get out! People would stop by for lunch and end up staying all afternoon playing cards and socializing.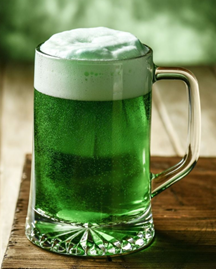 Throughout the following years, Sullivan's Café received two new owners. Richard Power, another Irishman, bought Sullivan's in 1960 from Heintz. In 1964, Power expanded the café and changed the name to Sullivan's Pub. The Pub became a routine stop for many individuals in the area. In 1989, it was sold to the Filippi family. Today, Sullivan's continues to retain the Irish flavor so popular to the Erie community. The place is never as packed as it is on St. Patrick's Day where it has become a traditional stop for green beer and a corned beef sandwich. Have one for me and be happy! Just be safe!!