In the early 1900s, Erie was considered THE center of the engine and boiler manufacturing industry. I have read that Erie had more engines and boilers manufactured here than in any other city in the United States and perhaps the world! Time marched on and as technology changed, so too did these machines. Let us look at one company which started small then eventually merged with a company we have all heard of.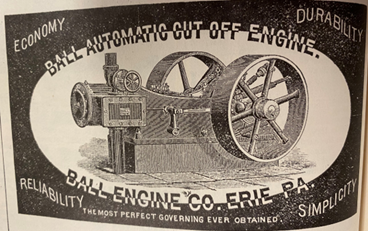 Founded in 1881 and incorporated in 1883, this factory was originally located on the Southwest corner of West 12th and French Streets, taking up the entire block. Today, there is a strip plaza on that site. The name of this company was the Ball Engine Company. Invented by Frank H. Ball, the engine was used mainly for electric railways and to produce electricity for the new business and residential lighting industry. Even Erie's Electric Light Station (see blog #14) used Ball Engines. These stationary, industrial steam engines were sold throughout the United States, Cuba, the West Indies, Australia, Europe, Japan, and other Asian countries.
In 1907, the company moved to West 12th and Cranberry Streets.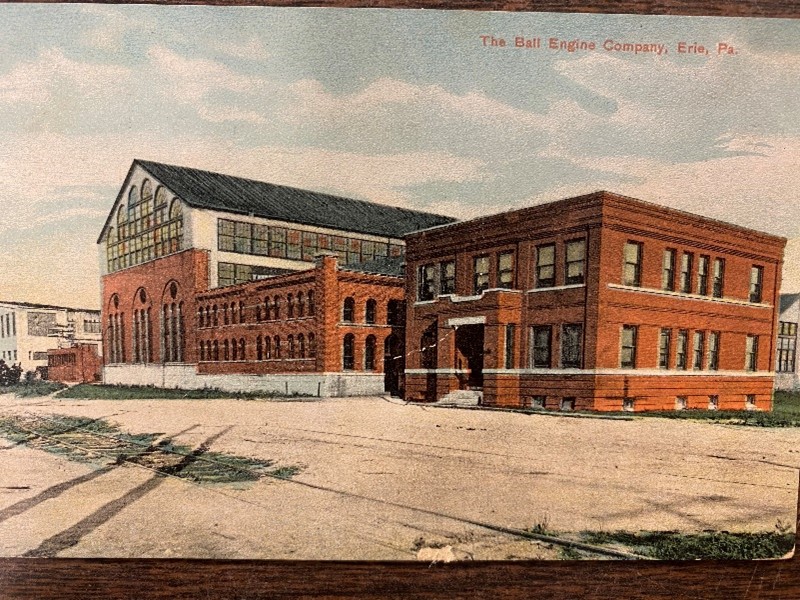 It was at this location in 1914 that the company changed its product line from stationary engines to steam shovels. A man by the name of A.C. Vicary was hired by Ball to improve the design, manufacture and marketing of steam shovels. So, the stationary engine business was sold to the Erie Ball Engine Company of Pittsburgh in 1920 and Erie Steam Shovel came into being in 1922. Mr. James McBrier was president of the company at the time and is pictured below.
Recently donated to the Hagen History Center is this beautifully conserved painting of James McBrier by Blossom McBrier. Several members of the McBrier family live in the Erie area and continue to be involved with local businesses and community philanthropic activities.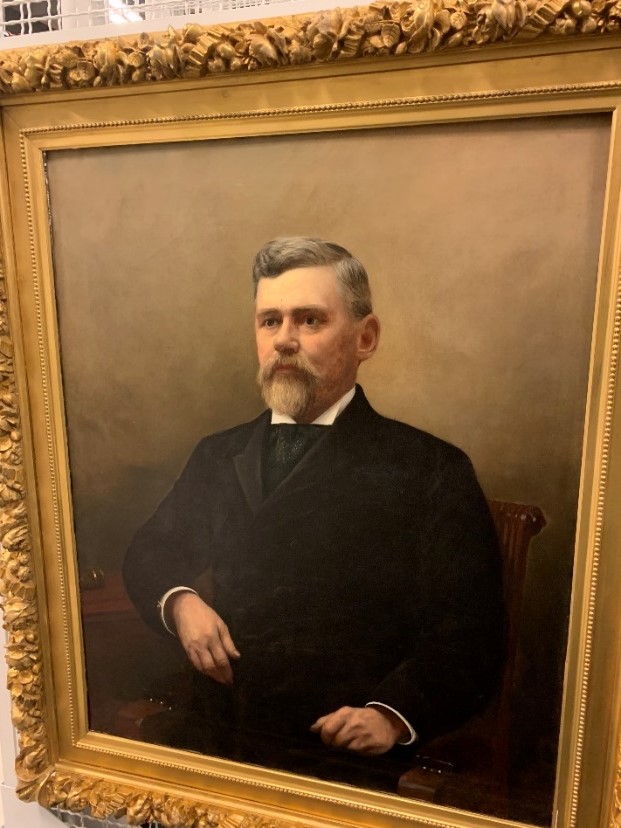 The company produced a line of small steam shovels that quickly drew the attention of large steam shovel manufacturer, Bucyrus from South Milwaukee, Wisconsin. The two companies merged in 1927. Perhaps you may recognize the above pictured postcard and the image below.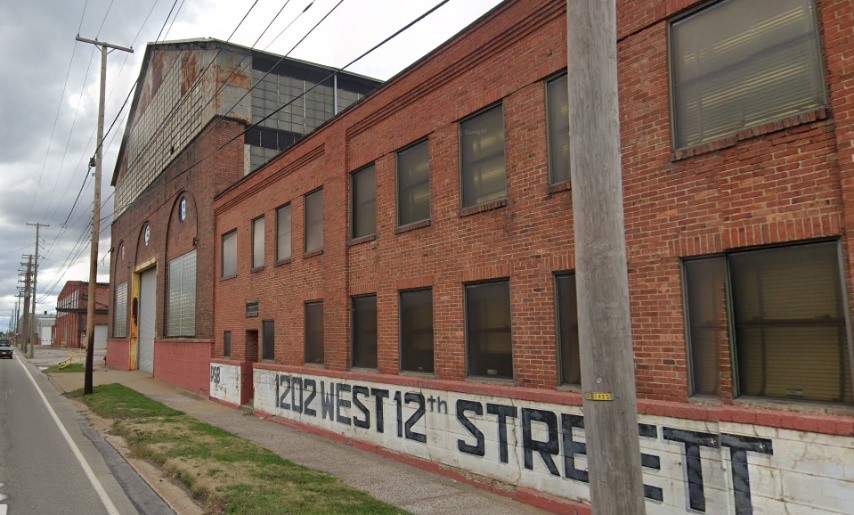 Bucyrus – Erie became a steam shovel "powerhouse", selling equipment all over the world until 1994 when it applied for bankruptcy. It was eventually purchased by Caterpillar in 2011 and all manufacturing moved out of town.
Overall, the Ball Engine Company, Erie Steam Shovel and Bucyrus Erie helped put Erie "on the map" for quality products and offered long term employment, supporting hundreds of Erie families. Erie still has higher than average manufacturing employment compared to the United States as a whole. Not everything is made overseas!