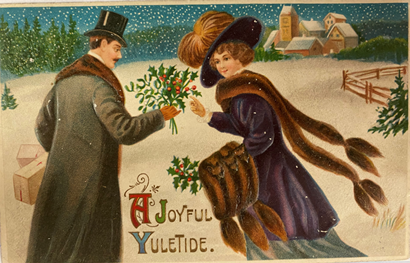 As I begin the process of clearing my desk for a fresh beginning in the New Year, I found a cookbook buried. Printed in 1885, it is a "Cookbook of Tested Recipes prepared by the Ladies of the First M.E. Church, in Erie, PA". My Christmas gift to each of you, my gentle readers, is a reprint of a few of the recipes from that book. If you attempt these seasonal favorites, please let me know. They are certainly different!
Fruit Cake
One pound of butter, one pound of sugar, one pound of flour, five pounds of raisins stoned and cut, one pound of citron sliced, one-half pound preserved lemon, one pint of coffee, one-half pint of molasses, twelve eggs, one nutmeg, one teaspoonful of mace, one teaspoonful of cinnamon, one teaspoonful of soda; steam two hours and bake three or bake five hours.
Mrs. J.C. Bush
Plain Gingerbread
One cup of molasses, one-half cup of sour milk, one and one-half cups of flour, one egg, one teaspoonful of soda, three tablespoonfuls of melted butter.
Mrs. A. M. Blinn
Sugar Cookies
One cup of butter, two cups of sugar, four eggs, one tablespoonful of soda, one-half cup of buttermilk, add nutmeg.
M. Gross
Candied Pop Corn
Put into an iron kettle one tablespoonful of butter, three tablespoonfuls of water, one teacup of pulverized sugar; boil until ready to candy; then put in three quarts of nicely popped corn; stir briskly; take kettle from fire; stir until cold.
Mrs. J. L. Shafer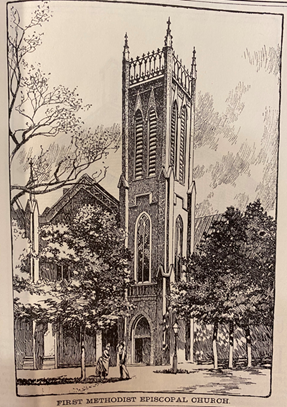 Happiness and Long Life to all my readers, no matter where you live! I pray you stay safe, have good health and peace in the New Year.
Becky Weiser
Curator, Erie County Historical Society/Hagen History Center