This Memorial Day, "The Wall That Heals," a portable version of the Vietnam Veterans Memorial in Washington, D.C. will visit Erie. Lilly Broadcasting, the Vietnam Veterans Memorial Fund (VVMF), the Erie County Department of Veterans Affairs and Zem Zem Shrine Club are cooperating to bring the "Wall" to town. The mobile exhibit will be displayed at the Zem Zem Shrine Club, 2525 W. 38th Street, in Erie. The display will be open 24 hours beginning on Friday, May 27, until 2 p.m. to Monday, May 30. Measuring 375 feet in length and 7.5 feet at its tallest point, the monument closely resembles the memorial in our nation's capital, an emotional destination for many visitors daily.
In recognition of the visit of "The Wall That Heals," the Hagen History Center will recognize the 59 servicemen from Erie County that are among the over 58,000 Americans who gave their lives in Southeast Asia. Each week, one veteran will be featured on our website and social media. The week of Memorial Day, several servicemen will be honored.
The 59 fallen veterans' names are inscribed on both the original monument in Washington, D.C. and the "Wall That Heals." The veterans will be honored in the order they died, starting with Army Staff Sergeant Ronald Robert Martin. Martin was killed in action on November 17, 1965, in the battle around "Landing Zone Albany" in South Vietnam's Ia Drang Valley. The battle was made famous by the book We Were Soldiers Once...and Young: Ia Drang - The Battle That Changed the War in Vietnam by Lt. General Harold G. "Hal" Moore (Ret.) and Joseph L. Galloway and the 2002 movie We Were Soldiers starring Mel Gibson.
Martin was the first Erie County resident to lose his life in Vietnam. 58 others would follow between 1965 and 1971.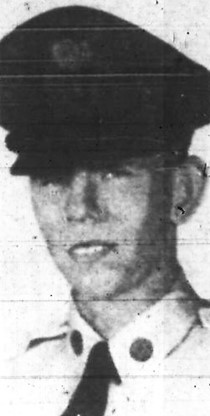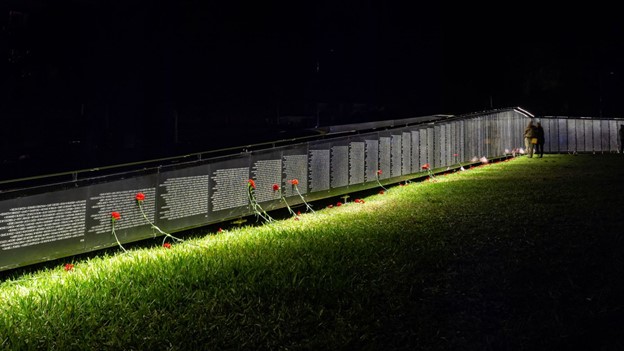 The Wall That Heals exhibit includes a mobile Education Center featuring a timeline of the Vietnam war, a display of items representative of those left at The Wall as well as digital screens with photos and information on local heroes.
For more information: https://www.honorstates.org/