Blazing the trail for the company actually began 85 years ago when founder Delbert C. Humes was working on a local farm and delivering produce out of the trunk of his car to local farmers and Erie residents.
His Waterford-based business grew and Humes soon expanded his fleet of trucks, drawing the attention of J.I. Case and Chrysler Motors. By 1946, Humes and his wife, Ruth, had added a franchise that included DeSoto and Plymouth car lines and Case tractors and farm equipment.
The Humes sold more tractors than cars in those early years, but in 1962, the company was awarded the Chrysler vehicle line franchise. Robert Humes purchased the dealership from his father in 1973 and added the Dodge truck and car franchises.
In 1981, Humes' son Greg joined the team, along with his nephew, Matt Clark, and eventually daughter Lindsay Humes. The dealership added a second location at Routes 19 and 98 to feature and sell used vehicles, and eventually expanded to service and parts departments and a paint and collision center.
Today, the Humes family proudly carries on Delbert's legacy, with its Waterford headquarters, the addition of its Corry dealership in 1990 and acquisition of the Jeep franchise in 1994 and an inventory the includes Chrysler, Jeep, Dodge, Ram and Promaster with more than 400 new and 250 pre-owned vehicles.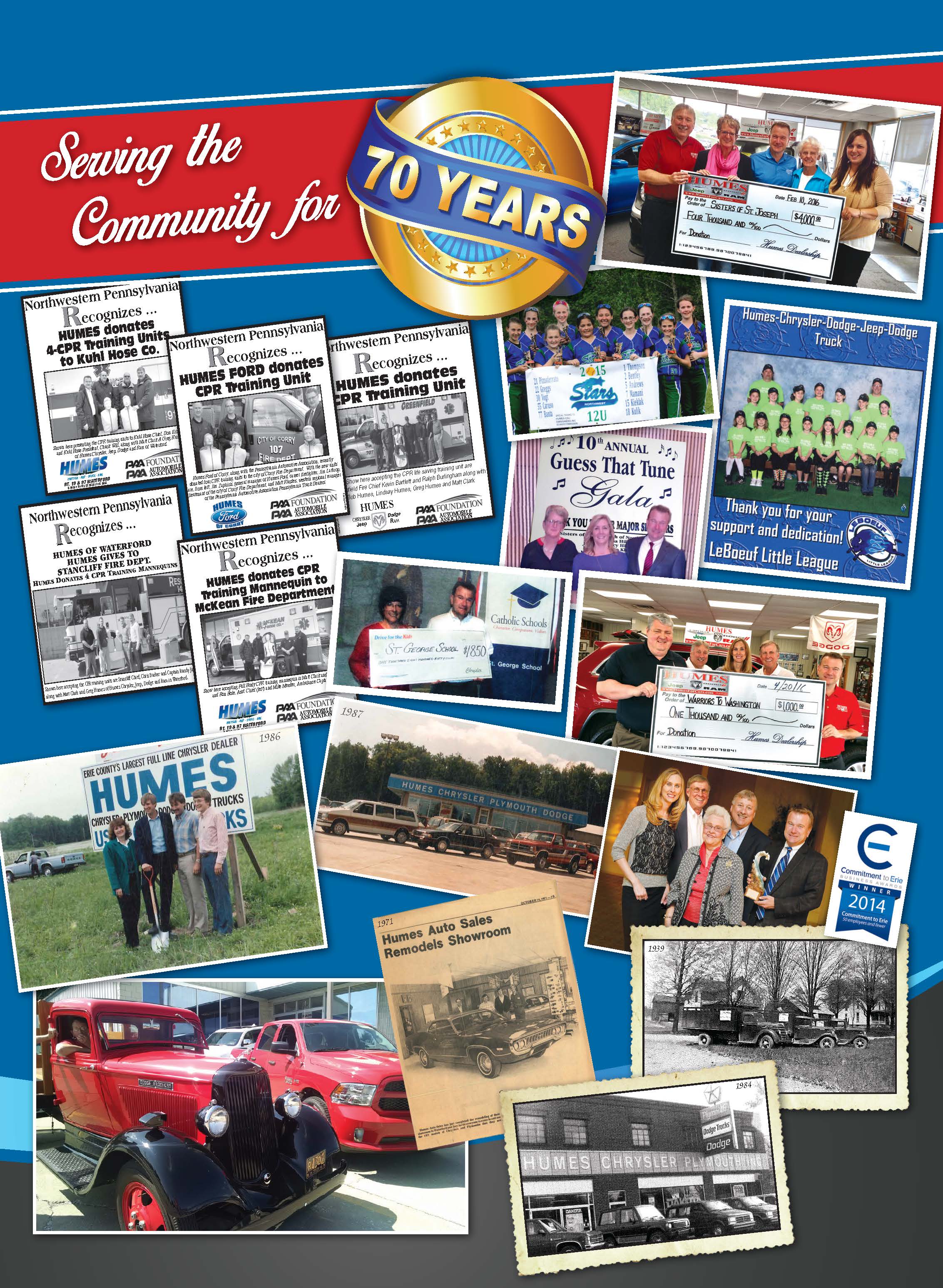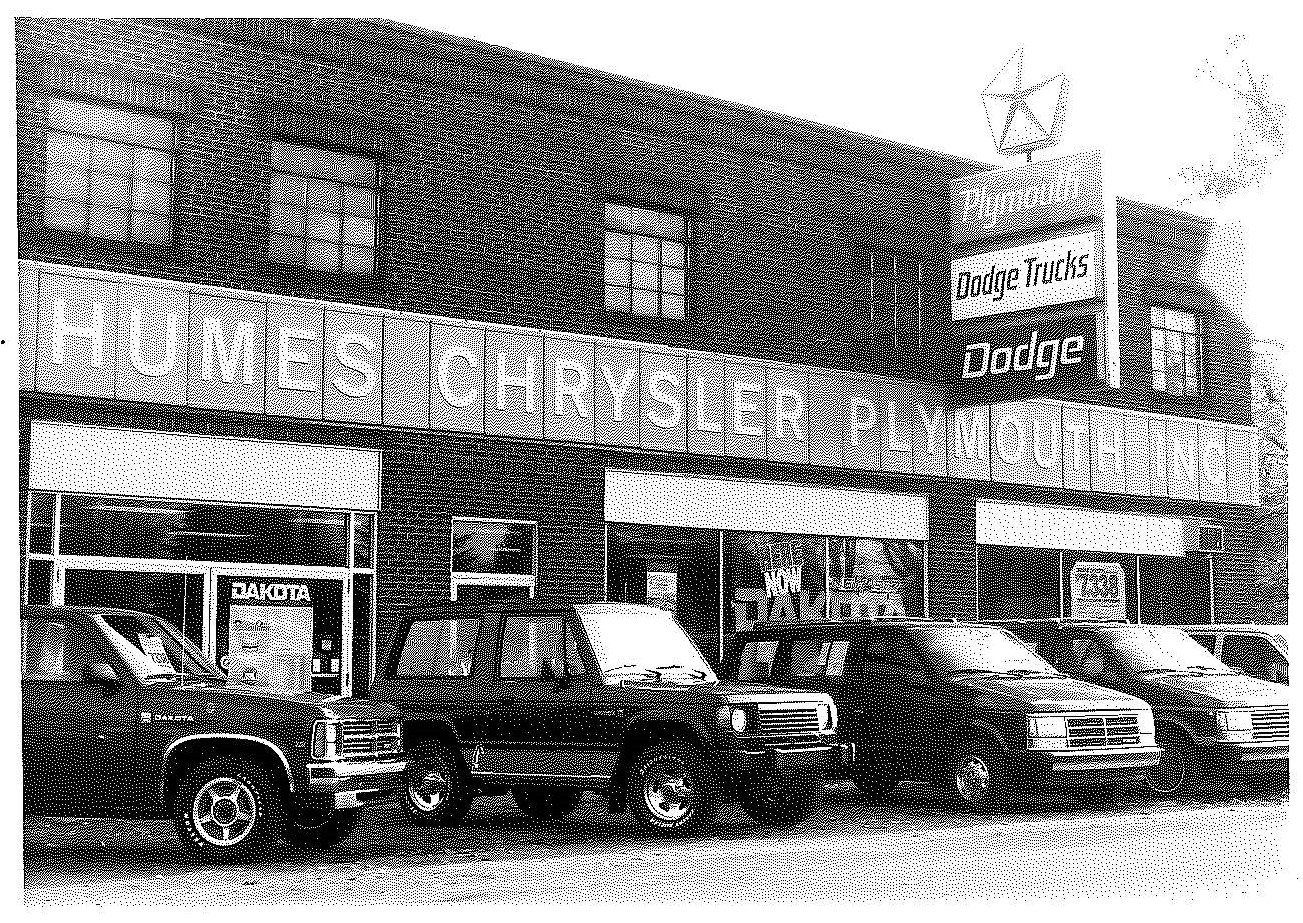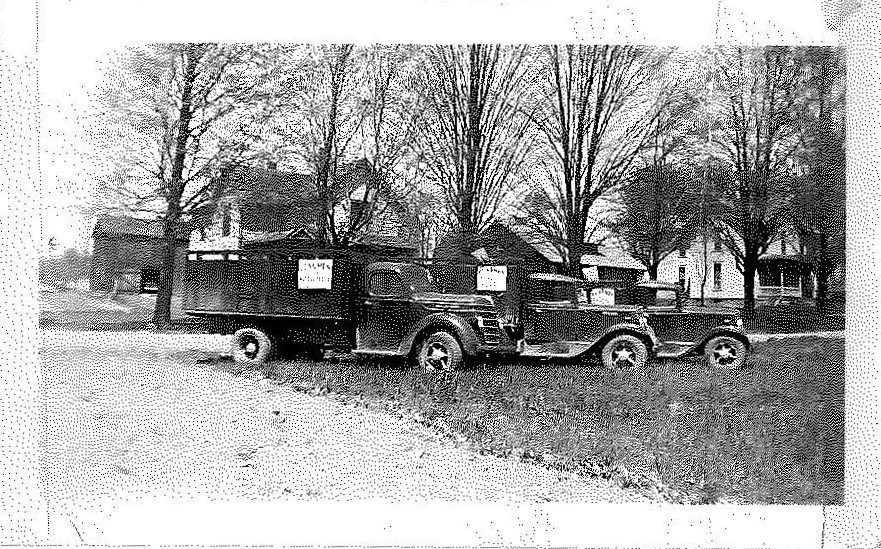 Now a fourth-generation family business with the addition of Greg Humes' daughter Emily and Matt Clark's daughter Rachel, Humes Chrysler Jeep Dodge and RAM remains committed to the region and best in sales and service for 75 years and more to come!
Humes is truly committed to helping the community and local charities, sponsoring multiple school athletic, theatrical, music programs. Financially supporting local volunteer fire departments, food pantries and multiple fundraisers. They personally have organized and chaired fundraisers and capital campaigns for, juvenile diabetes research foundation, the Sisters of St. Joseph Neighborhood Network, Crime Victim's Center of Erie, the Neighborhood Art House, and the American Heart Association Open Your Heart event.
The whole Humes team is very proud to have received national and even worldwide recognition being selected this past year as Pennsylvania's Time Magazine Dealer of the Year.
Humes also has once again been voted an Erie's Choice Award winning dealer for 2020, in addition to being recognized as a Carfax top performing dealer for 2020, Dealer Rater 2020 Dealer of the Year and achieving JD Powers Customer First Award For Excellence Award. Humes is truly customer driven.
Humes is actively involved in its auto industry and trade associations. Matt is currently the president of the Erie County Auto Association and the vice chairman of the Pennsylvania Auto Association.