Inspired Archivist Blog 2 - A Second Collection #1 – Erie Oil Company
Readers might remember that in my first blog, I committed to flip at least one lid on one box in each collection, beginning with Collection #1, The Edith Buck Papers.
So, here is the thing, I found a second Collection #1. The Erie County Historical Society accepted collections from the Mercyhurst College Archives over a ten-year period from 1993 to 2003. Its Collection #1 was the Erie Oil Company Papers. There are 44 boxes of material, approximately 200,000 items for a company that existed from 1889 to 1962.
So we call this MC #1, to distinguish it from ECHS #1.
Erie Oil started as a marine oil company that supplied lubricants to ships, and cylinder oil to steam generator plants and niche markets, turning eventually to fuel oil.
The box that caught my eye had records of shipping receipts bound in journals covered with this wonderful, marbleized paper - inspiring me to look further.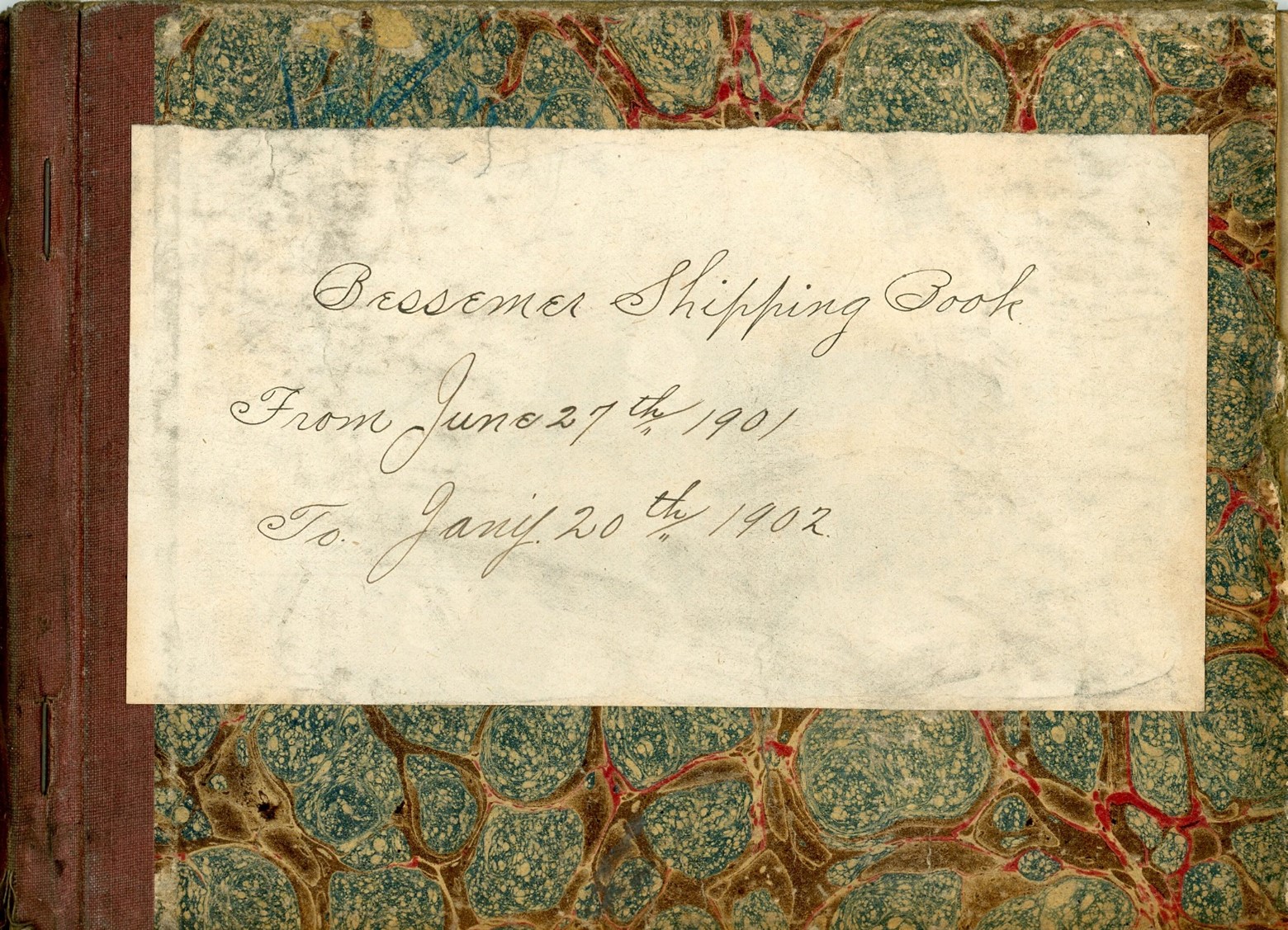 Marbleized paper is not terribly rare, but there is something about it that always makes me want to admire it and look inside the cover. Here is a good link to the history of this type of paper: https://content.lib.washington.edu/dpweb/essay1.html.
The receipts inside of it were for The Pittsburg, Bessemer and Lake Erie Railroad company that existed under that name from 1897 to 1900.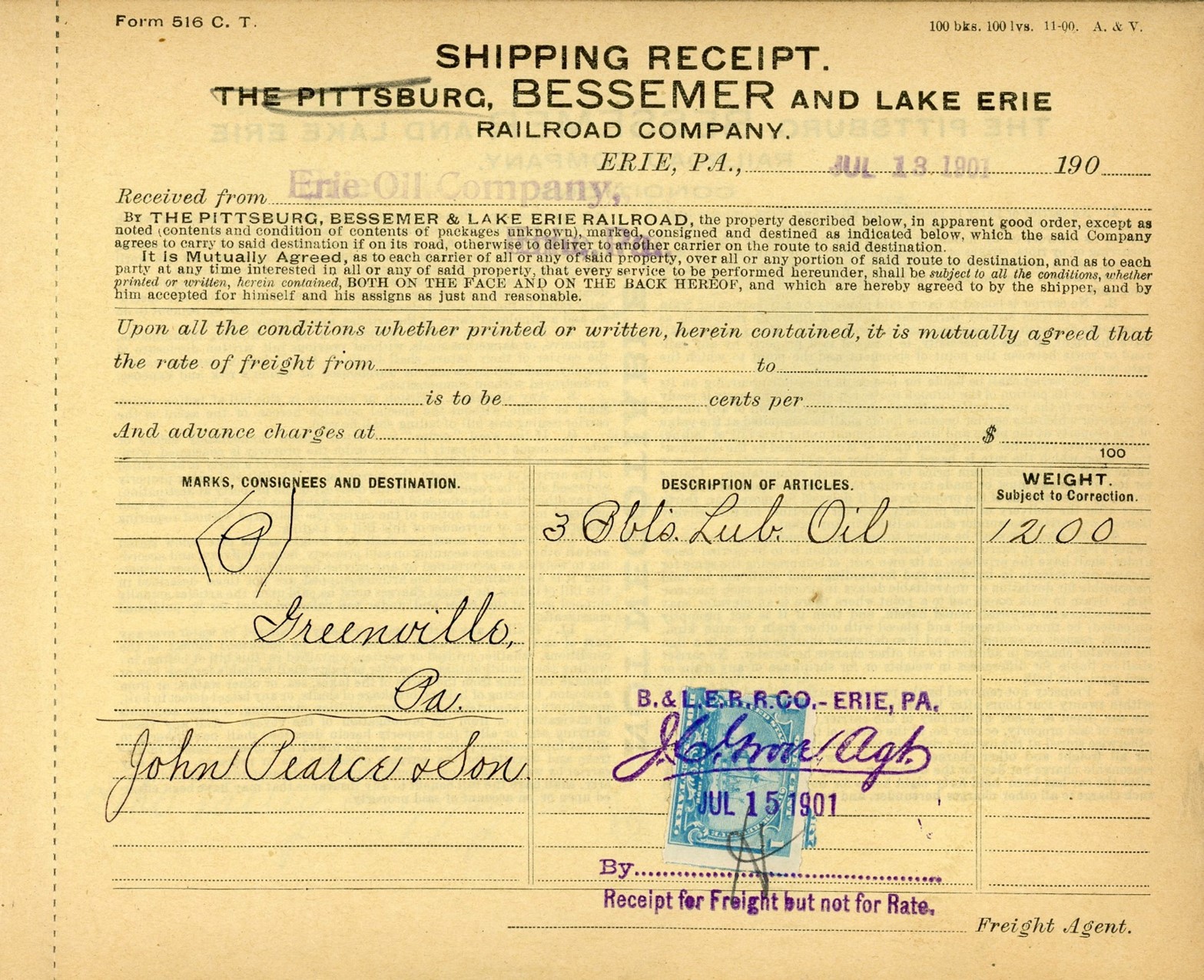 First question, why is Pittsburg missing its "h"? Answer – When the city was chartered in 1816, there was no h. The varied spelling persisted until 1911, when the US Geographic Board reversed its prior decision, and the version ending in h became standard. https://en.wikipedia.org/wiki/Name_of_Pittsburgh
Second question, why is Pittsburg, (h or no h) crossed out in pencil? Answer - Because the company was renamed the Bessemer and Lake Erie Railroad (B.&L.E.R.R.) in 1900. The rubber signature stamp was updated, but for practical purposes, the receipt books continued to be used.
The railroad's main route ran 139 miles from the Lake Erie port of Conneaut, OH, to the Pittsburgh suburb of Penn Hills, PA.
Fun fact - the line also carried passengers on a spur line from its main line east to Conneaut Lake Park amusement park for dropping off and picking up excursionists visiting the park.