Erie is fortunate to have so many lovely neighborhoods that add to the happiness of all its residents. I found it interesting to read about the transformation of one very industrious farm in 1888 into a premier neighborhood today. The foresight and love of Erie was evident in the farm owner and those feelings are not lost today by its current residents.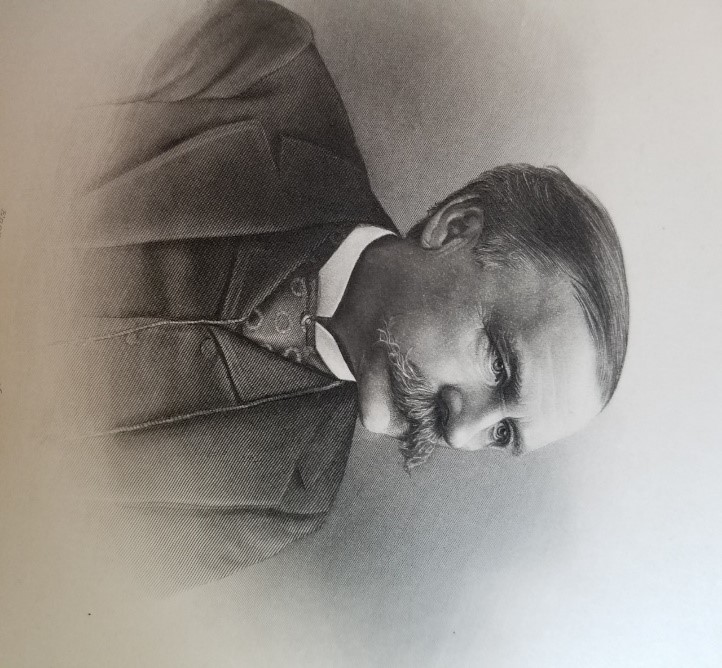 Sixteen-year-old orphan William Scott, moved to Erie in 1844 after befriending Charles M. Reed (see blog #2). They met while Reed was a Congressman and Scott was serving as a page in the US House of Representatives. Beginning as a shipping clerk, he eventually became a businessman in his own right involved in shipping, coal mining, iron manufacturing and railroads. He served two terms as Mayor of Erie and as a Congressman for two terms. By his death in 1891, he had control of 22,000 miles of railroad, 70,000 acres of coal land throughout several states, and he owned 2,000 acres of land in Erie County.
The acreage Mr. Scott owned in Erie County was mainly for farm use. One of several farms he owned was "Frontier Place", west of the city limits between the bay and the Lake Road.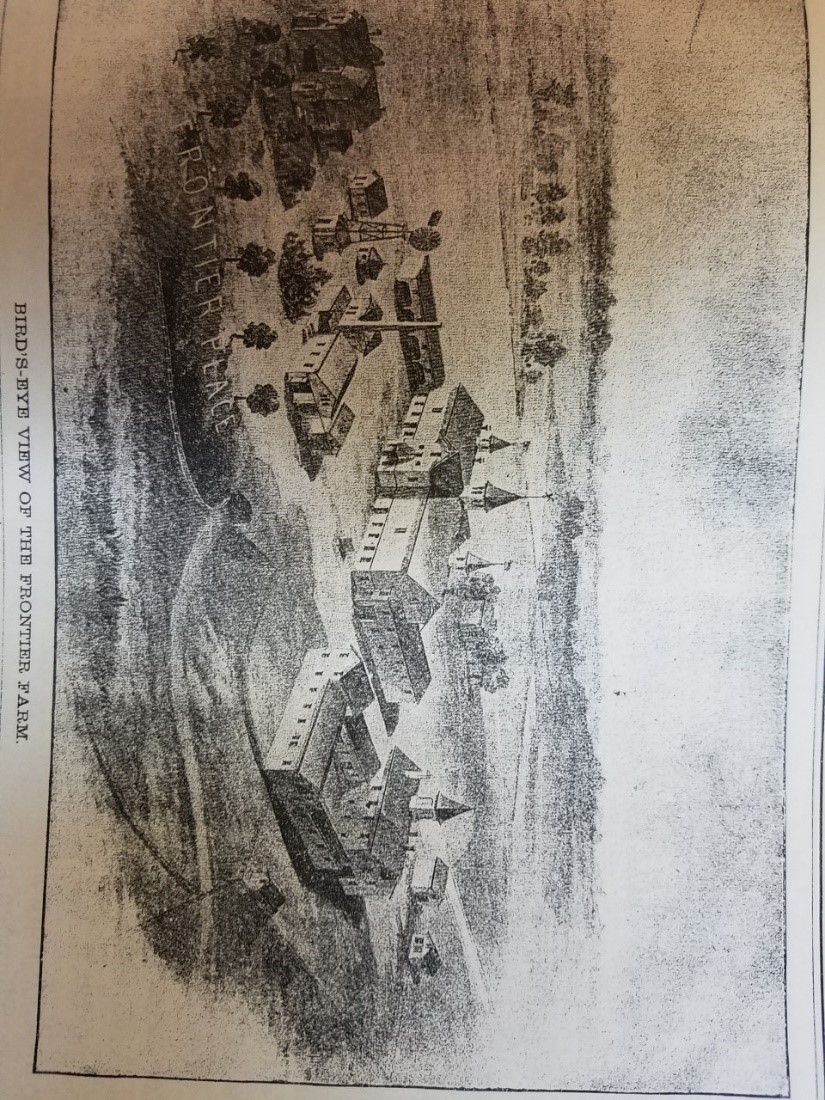 This 150-acre farm consisted of a farmhouse built in 1878, a creamery, feed mill, cow barn for 75 cows, stables for more than 40 horses, carriage house, granary, corn cribs, hog pens and several sheds. The farm was said to have the largest and best herd of Shorthorn cattle in Western Pennsylvania, and a herd of Southdown sheep.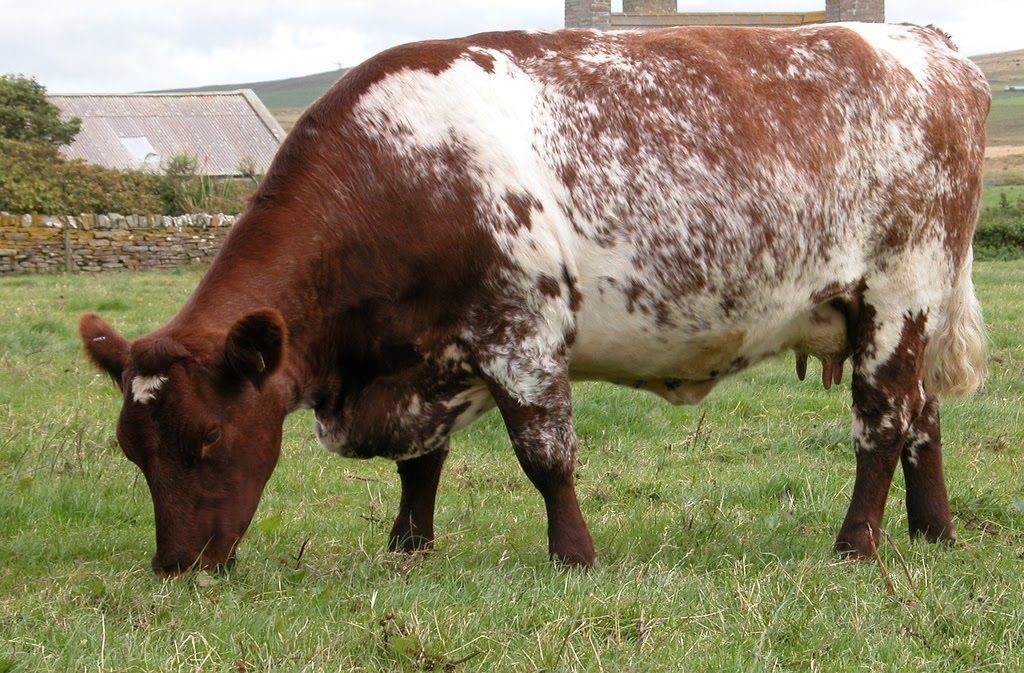 Shorthorn Cow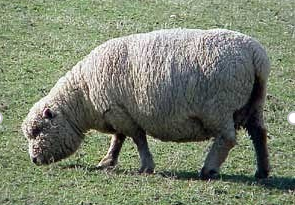 Southdown Sheep
Upon Mr. Scott's death in 1891, his will stated that the farm was to be held by Trustees until the Erie City limits expanded to include the property. In 1920, that happened, and the land was subdivided into single family residential lots and sold. The farm then became the Frontier neighborhood consisting of the streets Monaca, Frontier, Cherokee, Shawnee, Seminole and Mohawk, and the sections of South Shore, West 4th, and West 6th in that area. The Frontier Improvement Association was formed in 1931 and to this day residents pay annual dues supporting the maintenance of the boulevards and other beautification efforts, along with social activities.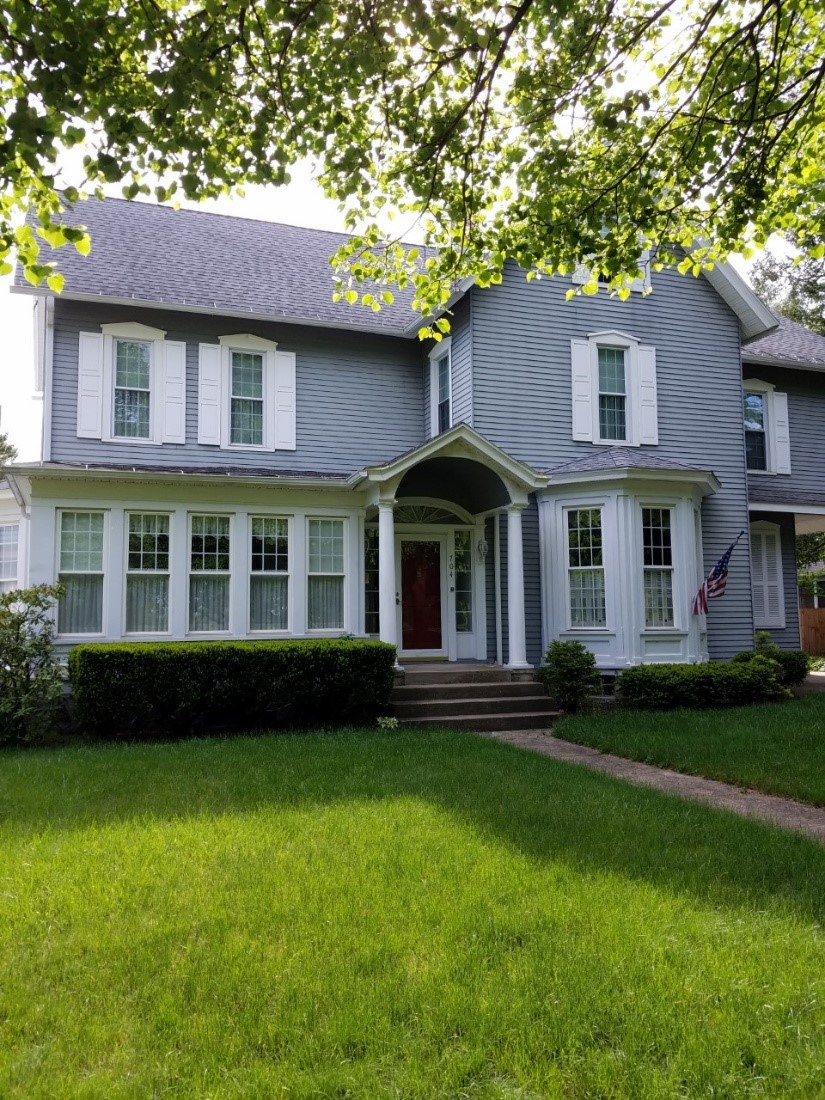 In the 1920s, the original farmhouse was moved to 704 Seminole Drive.
In 1951, the City of Erie purchased the parcels of "hollow" from the Frontier Company and created Frontier Park. This green space included a playground and tennis courts along with a section of Cascade Creek running through it; a place for fishing and a cool shallow spot to splash in. In 2001, the Lake Erie Arboretum at Frontier Park was established furthering park development with tree plantings, walking trails, a labyrinth, and an education center. It has become a destination for all residents to enjoy.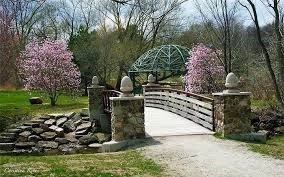 Other local neighborhoods were developed out of farms, but none surpass the beauty of Frontier with its flat topography, large boulevards, established trees and differing styles of residential architecture. Whether you live in the neighborhood or not, it truly adds to the happiness of all who walk or drive through. I think Mr. Scott would be proud.