"Long Life & Happiness for All Its Residents" #3
We all "play favorites", don't we? I have favorite collections at the Museum (Griswold cast iron, women's clothing and hand embroideries). We have favorite colors, sports teams and Presidential candidates (we won't go there, I promise). Well, I have a favorite monument in Perry Square downtown. Once a working water fountain, this 6 -foot -tall carved piece of granite is located behind the Civil War monument if you are coming from the West. It has seen a little wear over the years. The "cups" on each corner had a brass tube coming from above for water and one is even labeled "ice water". Years of rough winters have made the inscribed writing a little hard to read but upon closer inspection, you can make out: "Presented to the City of Erie May 30, 1883 by Geo. D. Selden". I had to research who George Selden was and why he would give a fountain to the city.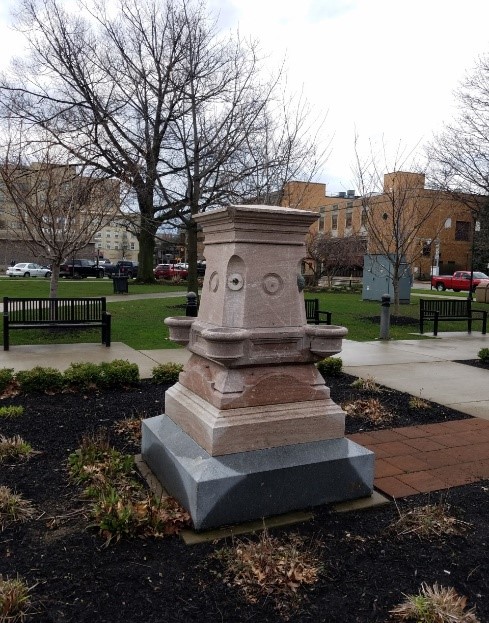 George Selden (1827-1893) was President of Erie City Iron Works for thirty years from 1863-1893. The company began in 1840 as the Presque Isle Foundry becoming a major employer in Erie as the 1800s progressed. It had a 126-year history before being bought out by Zurn Industries in 1966, becoming its Energy Division. During Selden's tenure, the company grew to tremendous proportions. Some company highlights during that time included:
S

elling

a boiler and engine to

a yet unknown

"Colonel" Edwin Drake who then drilled the first successful oil well

near

Titusville

.

P

roducing

a

264 foot high stand-pipe for the C

ity of Erie Water Department in 1868

(see

stereoview

card below)

which became the highest structure in the United Sta

t

es and tallest water stand

-

pipe in the

world

(a standpipe is used to provide pressure for water distribution)

.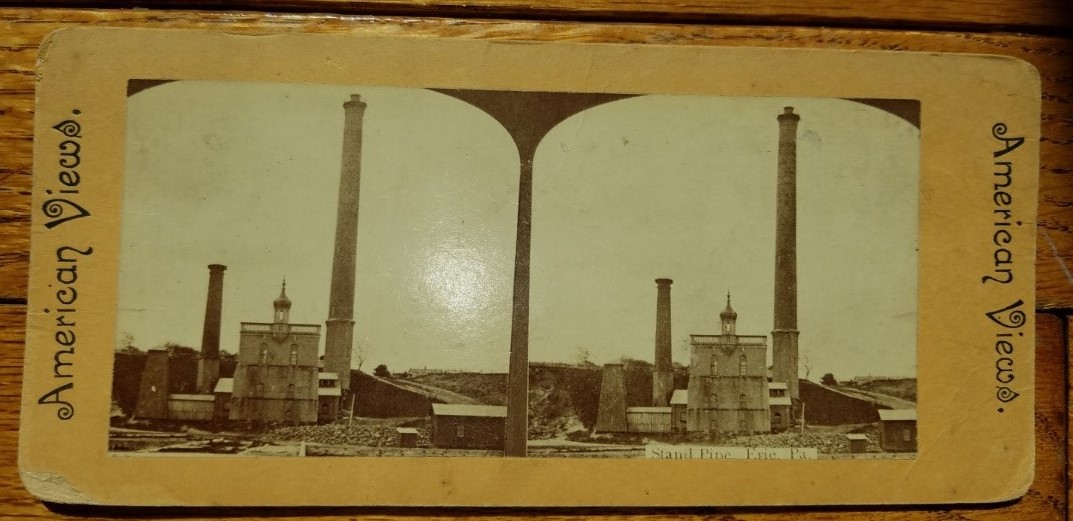 B

ecoming the largest boiler manufacturer in the

world

in 1880.
No wonder why Mr. Selden wanted to show his appreciation!
After the 1966 Zurn acquisition, the company was purchased by Aalborg Industries in 1997. Then in 2004, the Indeck Group acquired it in a bankruptcy sale. Erie City Iron Works maintained a huge presence on the corner of 12th and East Avenue and the buildings can be seen today. If you look carefully on the Bayfront Highway side of the building, you can read "Erie City Iron Works" painted over but still visible.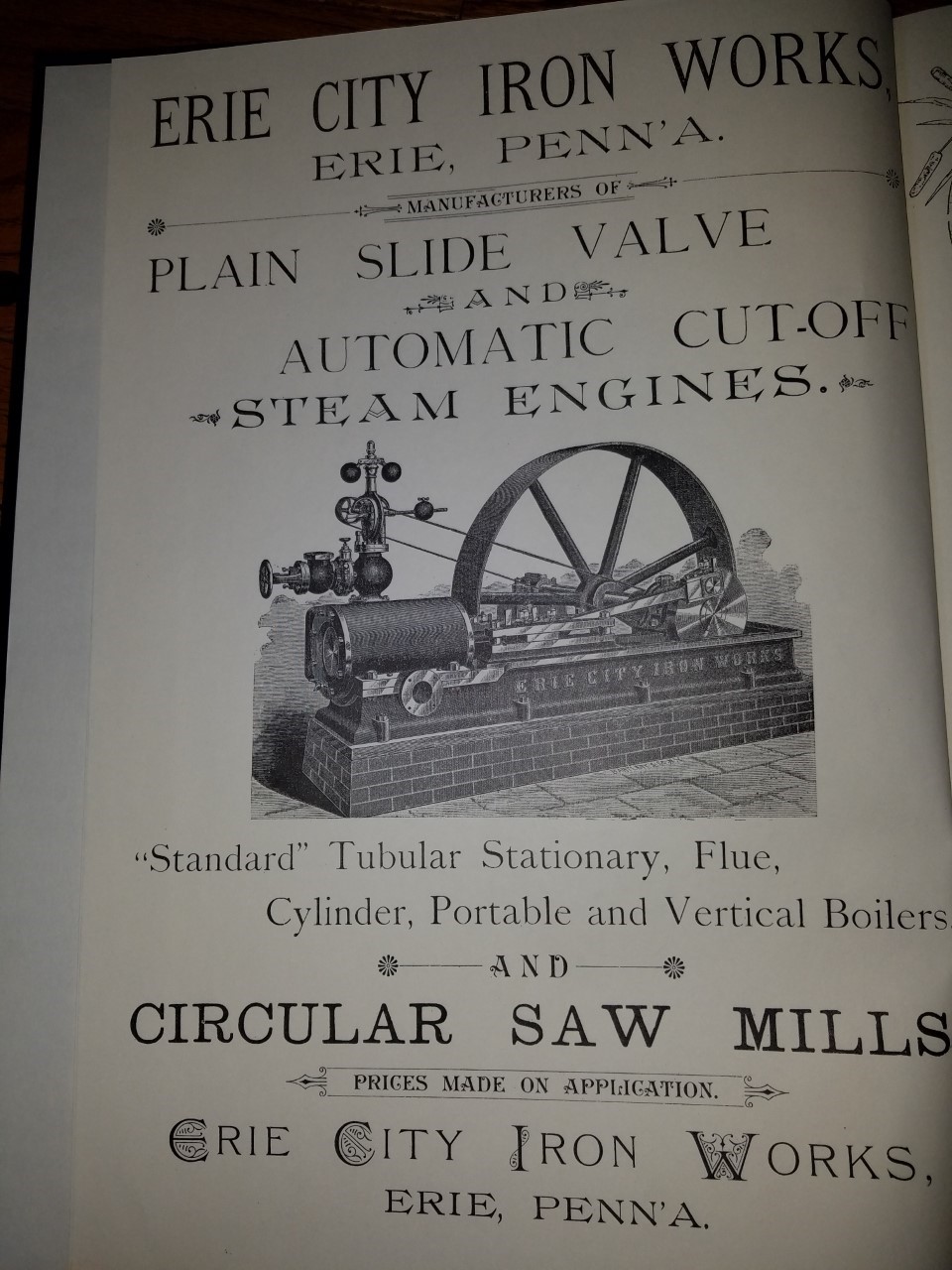 This advertisement is on the first page of the 1888 book about Erie. It's beautiful and shows the pride the company had in their product line and in Erie. The word "Erie" can be found five times on this page.
Mr. Selden may not have had an extraordinary long life, but he must have experienced profound happiness in his company's accomplishments. Many a new immigrant to our city was given employment, hot and dirty perhaps but earning enough to raise a family and contribute to the building and maintenance of the many Churches found in the vicinity of the Erie City Iron Works. I know, because I had a great-grandfather who did that very thing!