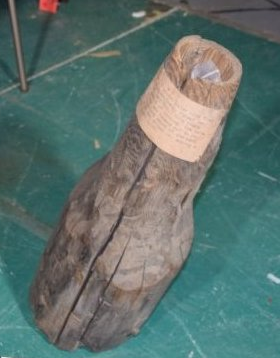 What is it?
It looks like a log with a hole down the middle with a tag attached.
Well. . .
It is a section of wooden water pipe from an excavation on French Street between 8th and 9th Streets. This piece shows the method of joining the pipe. The hole on one end was reamed out to receive the tapered point of the next pipe, which was driven in, making a watertight joint.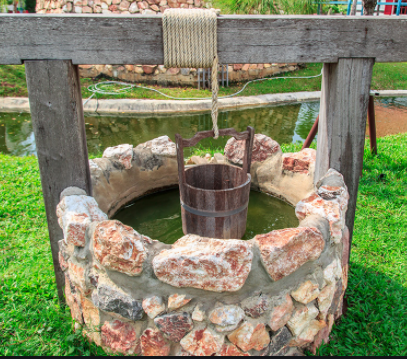 Until to 1840, Erie depended strictly upon wells and cisterns for its citizens' water needs. Springs and wells could be found throughout the town, and Brown's hotel at 6th and State Streets had two natural springs. Unfortunately, it burned down, and the town realized a more reliable system was needed.
Miles of hollowed out wood pipes like the one pictured were laid underground in the most highly populated sections of town. Water was supplied from the Reed farm springs which was south of 18th Street, west of Parade Street.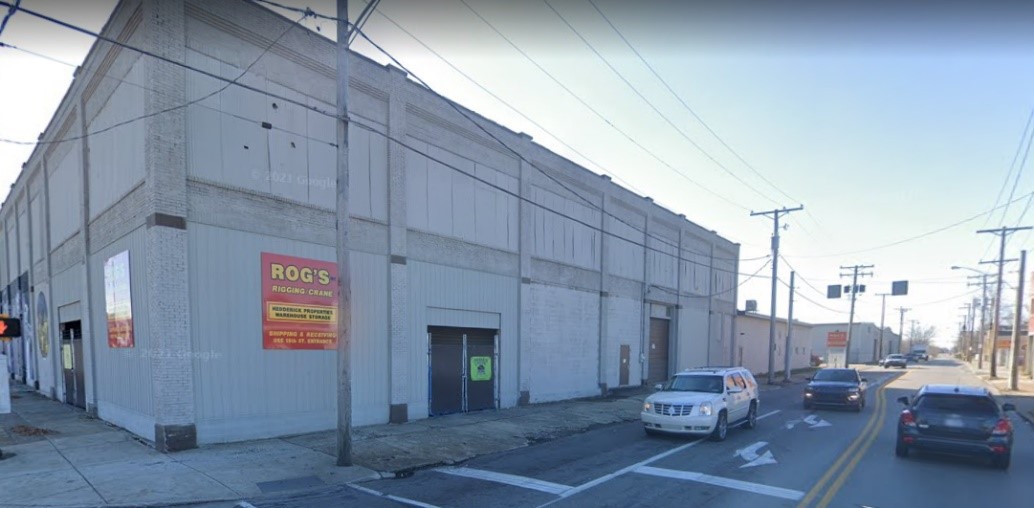 Erie continued to grow and became a city in 1851. At the end of the Civil War, the "Erie Water & Gas Company" was formed to provide water and sewage service to residents. At that time a huge debate erupted over which location was best to obtain an even more reliable source of water. Some residents felt that the bay was a good idea, others felt springs south of Erie, or the Mill Creek, or even Lake Pleasant were better options. Those against bay water felt that contamination from sewers (yes, raw sewage was drained into the bay until the 1930s!) and the Extension canal made for undrinkable H2O.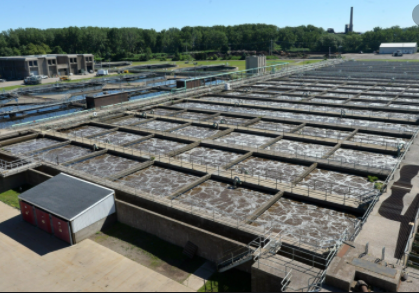 By 1867 the decision was made to drink sewage water, I mean bay water, and plans were made for a pumping facility at the foot of Chestnut Street. Two engines were purchased from the West Engine Company of Norristown, Pennsylvania to pump the water, and an elaborate standpipe was built by the Erie City Iron Works. This standpipe was the tallest in the world at that time, and has been mentioned in a previous blog. Its purpose was to equalize water pressure for water distribution to homes and businesses by gravity. The pipe was made of iron, 5-feet in diameter and 233-feet high. It was enclosed by brick and had a staircase to the top with a platform for visitors to gain a beautiful view of the bay and city.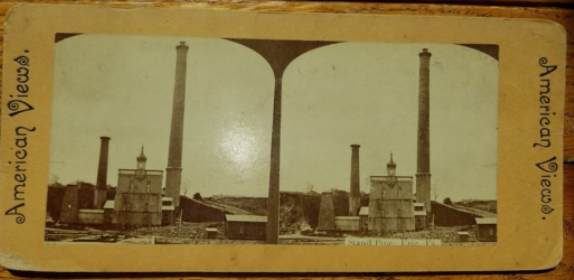 The city's population grew and so did the water needs. In 1871, 7 acres of land on the south side of 26th Street between Chestnut and Cherry Streets was purchased on the Cochran estate for a water reservoir. Completed in 1874, it was 28-feet deep and held 34,000,000 gallons of water, enough for an 8-day supply for everyone.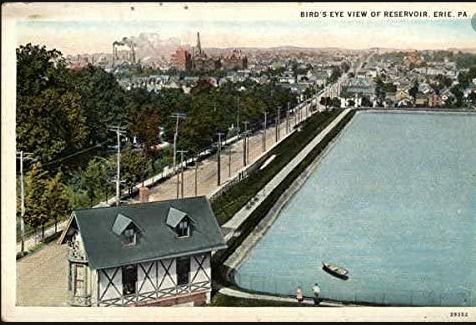 In 1887, a new engine house was built for 2 new, more efficient engines to pump water. It was not long after, that an intake pipe into the lake was first laid. Eventually, this pipe went 3.5-miles into the lake. The Water Works "park" that we know today on the Peninsula was originally established for the water intake line, along with a settling basin for water. Unfortunately, water remained untreated until 1912. During the time period of there were 1060 cases of typhoid fever resulting from drinking untreated water with 135 deaths.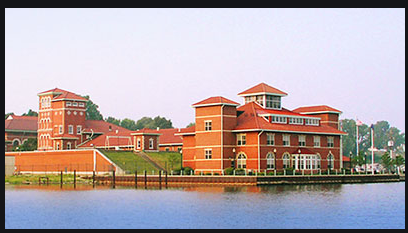 In 1910, the "Big Bertha" engine was purchased, and it was able to pump 20 million gallons of water per day. Bertha was in use until the 1950s when electric pumps that were physically much smaller replaced her. Big Bertha is still in the engine house and it is beautiful! In some years during the "Celebrate Erie" festivities, the Water Department will open the engine house for tours.
In 1909 the Chestnut Street pool was built and many an Erieite of a more mature age will remember many a happy summer hanging out by the pool. The current gorgeous Water Works building on the bayfront was built in 1916-1918.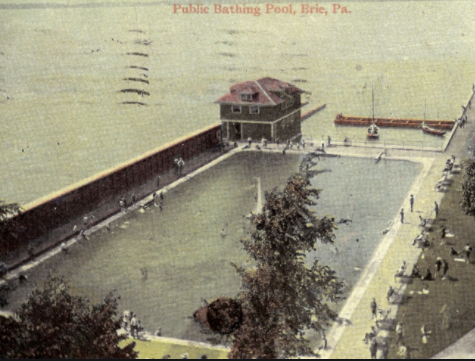 From what began as a system of hollowed out logs running spring water to a borough is now a state-of-the-art water system that consistently gets high marks for water safety and good taste. I have been trying to drink more water lately and I appreciate the Erie Water Works and their hard-working staff. For more information on the department and their history, look up eriewater.org.