I had a brief conversation with my older son the other day who claims, "he enjoys a good cigar once a month". Good grief: so that is what he learned while attending Cathedral Prep five years ago? I know it is a passing fad so I am not going to give him too hard of a time about it, but it got me thinking about cigars and their production in Erie.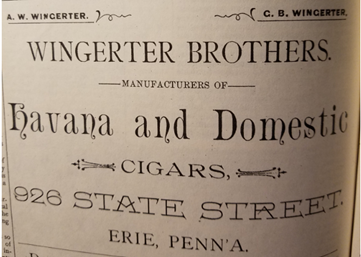 Prior to the early European explorers, tobacco use was mainly for tribal rituals in Haiti, the Dominican Republic, and Cuba. Boatloads of tobacco travelled from the New World to the Old and the habit of smoking cigars and pipes became extremely popular. The word "cigar" comes from the Mayan word "sikar" which means to "smoke tobacco leaves". The first cigar factory in the world was built in Cuba, which eventually became the world's most famous producer. That ended with the 1960 Cuban Trade Embargo by the United States.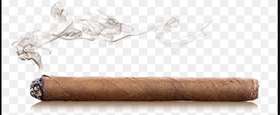 The 1888 Erie Illustrated book lists many cigar manufacturers in Erie, which proves how popular smoking cigars was at the time. They were:
George Baretls – 1204 State Street
John Deck – 305 French Street
Daniel Driscol – 3rd Street between Liberty and Plum
Conrad Hess – 560 East 12th Street
Rudolph Hunt – 808 West 4th Street
Iwig Brothers – 1307 Division Street
Key West Cigar Works – 305 French Street
Kuhn & Emling – NW corner of 11th and Parade Streets
Rudolph Phister – 25th and Peach Street
William Schneider – 910 Parade Street
Michael Straub – West 7th Street between Cherry and Popular
Bernhard Thill – 1117 Parade Street
LP Willing – 706 State Street
Wingerter Brothers – 926 State Street, 3rd floor

(You may also note this was the address of Pulakos Chocolates!)
By 1895, there were 42,000 cigar manufacturers in the United States. Today, there are only around 50, mainly in Florida. Tobacco was grown throughout the South, New England, and Pennsylvania, although I could not locate any tobacco farms in Erie County in the past or today.
In the late 1800s, cigars were seen as a luxury with only men allowed to smoke them. Smoking clubs were established for conversation among men, only. It was not "lady-like" for women to smoke, and even a man smoking in the sight of a woman was considered "bad taste".
We have some objects held in our collections regarding cigar smoking and they are: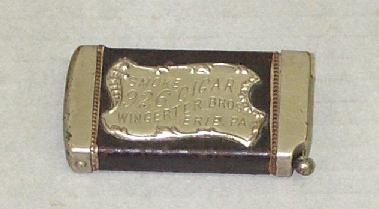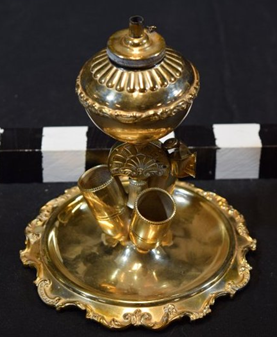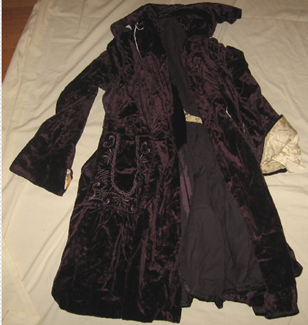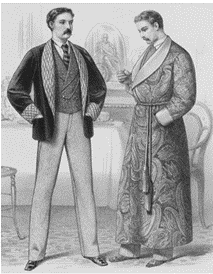 Cigar smoking may provide some happiness for those who indulge but certainly not a long life. Eventually, my son's newfound habit will probably die but if it does not, we are going to have a long talk!