The Erie man pictured below did many things, can you guess who he is?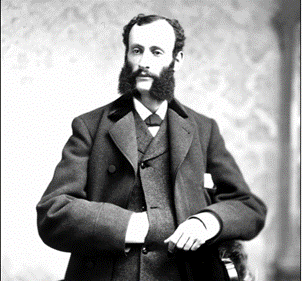 He owned a business, was an early proponent of the Public Library system in Erie, was on the School Board for over 41 years, was a Trustee of St. Vincent's Hospital, member of the Erie Chamber of Commerce, Director of the Security & Savings Bank, and was President of the Jewish Temple for many years. There is even a park between East 32nd and East 33rd Streets near Holland Street named after him! Who is he?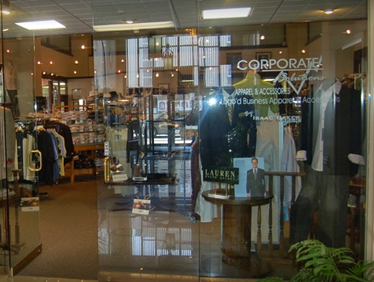 He is Isaac Baker.
Isaac was born in the Rhine province of Germany in 1847 and emigrated to this country in 1849 with his family. The Bakers first lived in Erie for a few months, moved to Girard to reside for 8 or 9 years, then moved back to Erie. Isaac's father worked in general merchandising in town and Isaac became his assistant at the age of 14 after his public-school education.
At the age of 24, Isaac married Bertha Einhorn, and the couple had five children: Clara, Alfred (who joined his father in business), Edward, Belle and Florence. Six generations of the Baker family have been involved in the ownership and management of store since its inception.
In the men's clothing business since 1850, the store was located on the South East corner of 5th and State Streets. Eventually, property was purchased on the North East corner of 7th and State Streets which became known as the "Baker Block". It consisted of 3 floors of menswear amounting to approximately 20,000 square feet. It was the largest tailoring business in the city.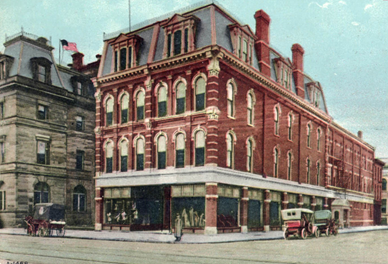 "No finer retail establishment was found between New York and Chicago" according to a 19th Century account. In 1947, Isaac Baker's Menswear updated their look by constructing a new building in the Art Moderne style of architecture. This building eventually became part of the Federal Courthouse complex in addition to the old Public Library structure.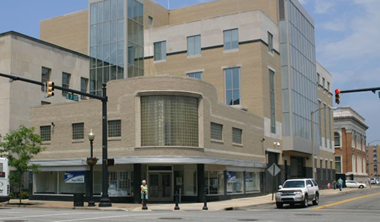 Today, the Isaac Baker Menswear store is located on the first floor of the Renaissance Centre building on the South East corner of 10th and State Street (formerly known as the Baldwin building). David Baker Sherman now operates one of the few independent menswear stores in the region. I thank them for adding to the happiness of men who are customers and wish the business a continued long life! Go in and check them out (not a paid endorsement by the Isaac Baker store but I believe in supporting local business)!