Something I think is fun to do as Curator of the Erie County Historical Society is to look at an object in our collection and just find out as much as I can about it. I want to know who made it, where the factory was located, how it worked, and the people who made it.
Here's the subject of today's study –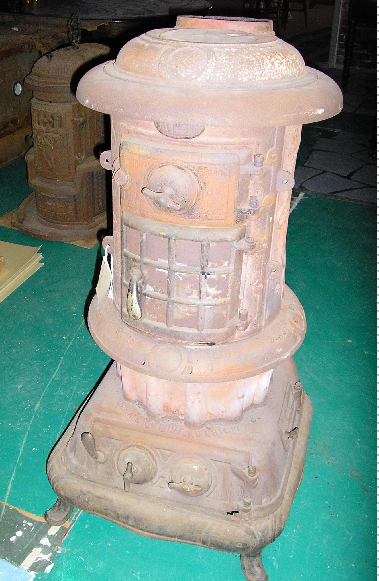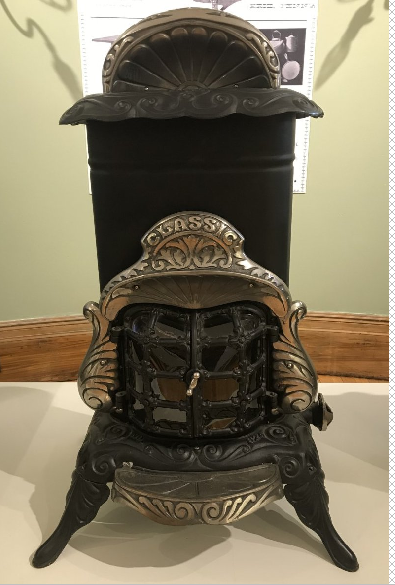 The Black & Germer Stove Company began in Erie under a different name in 1834. I lost count of the many owners and name changes until 1878 when it finally was known as Black & Germer, the names of the principal owners at the time. What began as a small stove foundry on the Northwest corner of 11th and State streets moved in 1884 to a larger manufacturing facility at 16th and German. There, close to the Philadelphia & Erie and Lake Shore Railroads, it was able to grow its distribution easily throughout the country.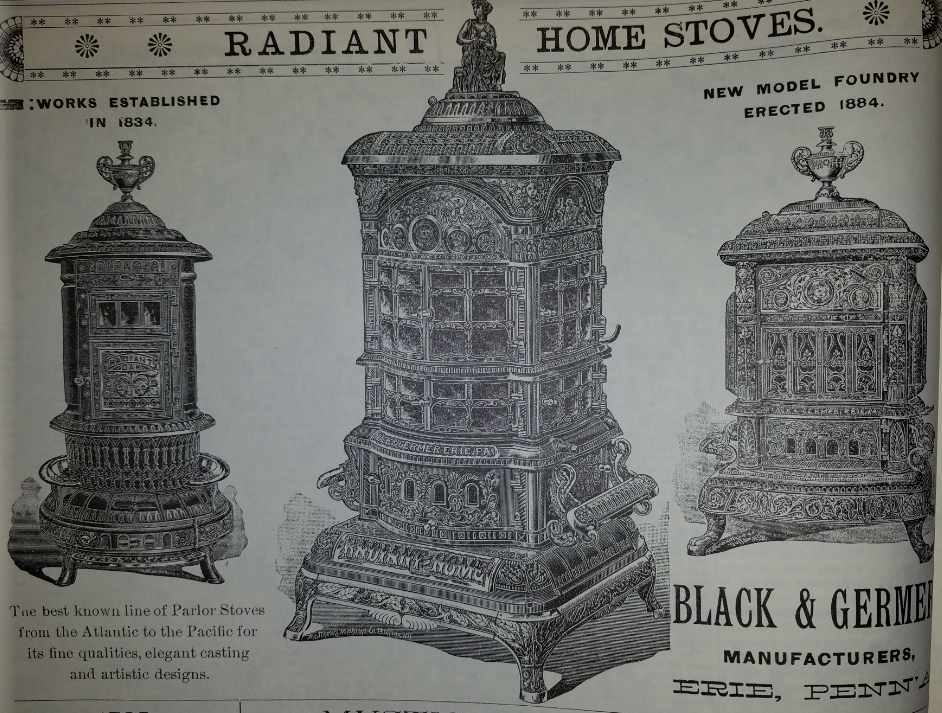 The initial stove made by Black & Germer was a parlor, heating stove. Kitchen stoves by the company came later. Their "claim to fame" was that they were the only company in the US that made a parlor base-burner stove, a specialty, and the "Morning Glory" was their first model. Honestly, I had to look up what a base-burner stove was.
Unlike stoves of today where we turn it on, set the thermostat then mainly forget about it, parlor stoves heated only one room. Coal was hauled in; the stove was loaded up and hopefully the fire from the day before would burn ignite the new coal, or it would have to be lit. Then, throughout the day, more fuel would be added by hand. A base-burner stove was a huge improvement! Coal was fed into a hopper and as it was consumed, more would be added to the fire automatically until the hopper would have to be filled again.
Black & Germer stoves were quite popular and a quick check on eBay showed two currently for sale; one for $1000 another for $4500. They are both "Radiant Home" models which were the next line of heating stoves since the heat was indeed radiant. There was no such thing as fans moving around the warm air.
Eventually the company moved into the home cooking stove market producing beautiful works of art, not unlike their parlor stoves.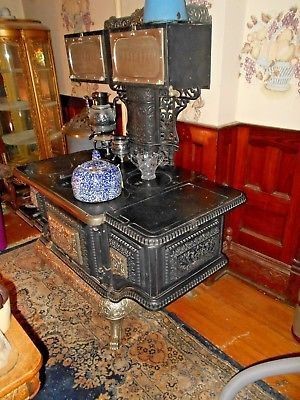 The only information I could find about Otto Germer and William T. Black were the homes they lived in which were as opulent as their stoves.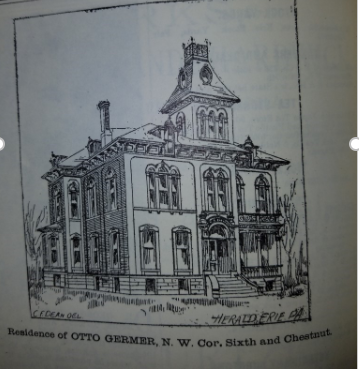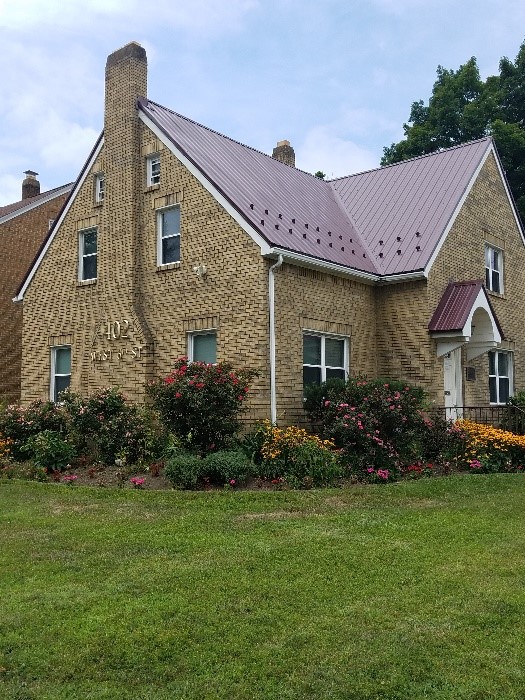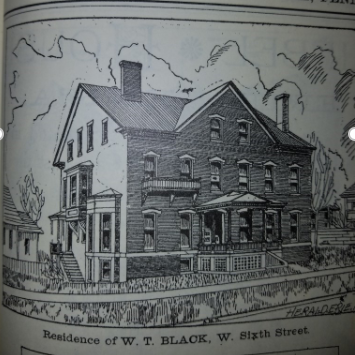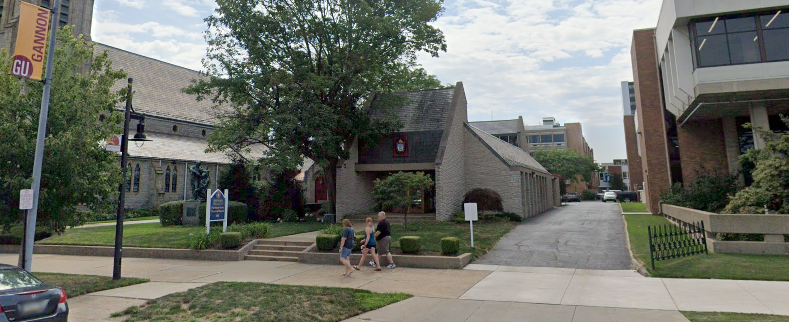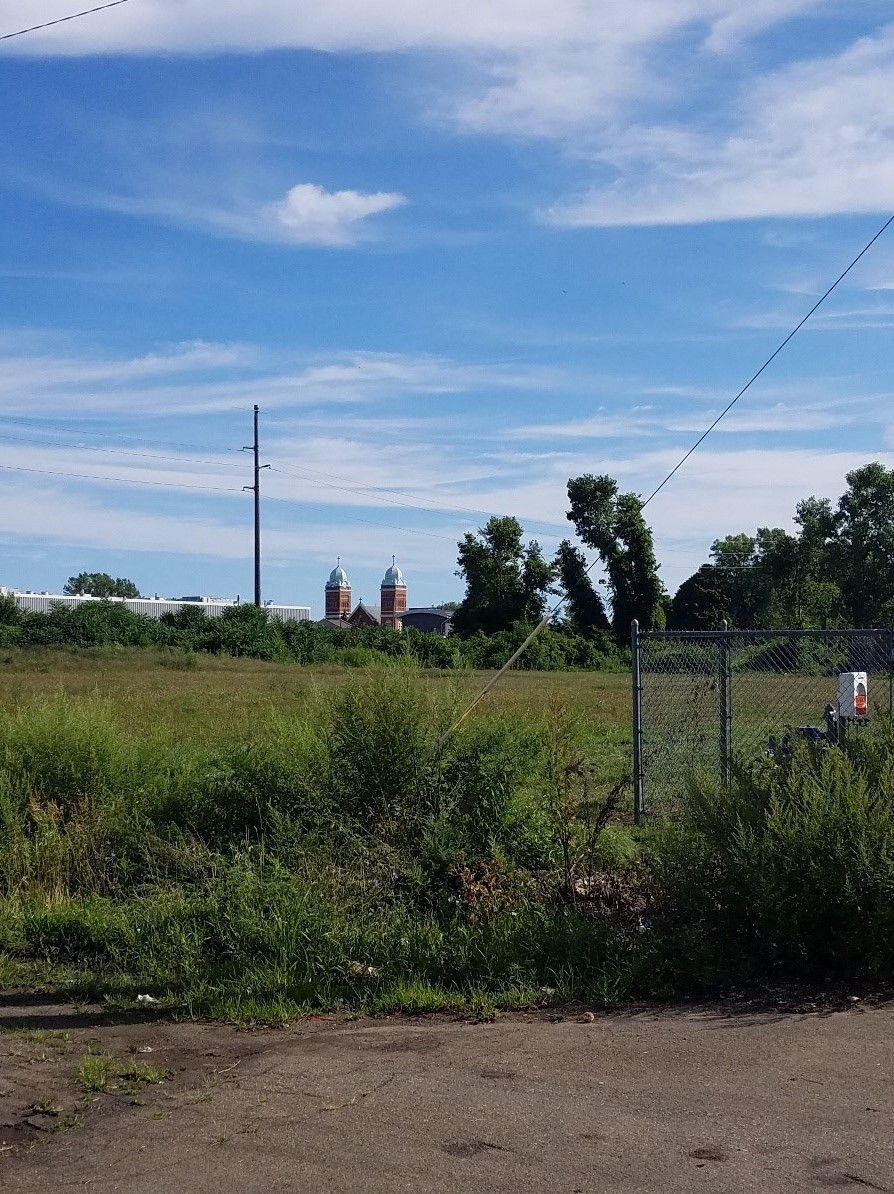 By 1940 the company came to an end for undetermined reasons; probably due to the modernization of home heating and cooking. The foundry was demolished in 1987. Overall, the Black & Germer Stove Manufacturing Company lasted over 100 years, certainly a long-life employing hundreds of people and putting Erie "on the map" with beautiful stoves shipped throughout the country!