Our "Victorian Holidays" is a little different this year at the Hagen History Center due to the pandemic. What once was a joyful time of admiring the beauty of the Watson-Curtze mansion in person has become a virtual tour. It is available on our website, so if you have not seen the tour yet please check it out, the building is beautiful!
In honor of the Holiday Season, four new "ladies" have made an appearance in the mansion. We have an extensive clothing collection and I would LOVE to exhibit all the beautiful gowns. There is a small problem, however; the modern woman is not shaped like the women in the past, and most of our mannequins are made for the average size of a woman today.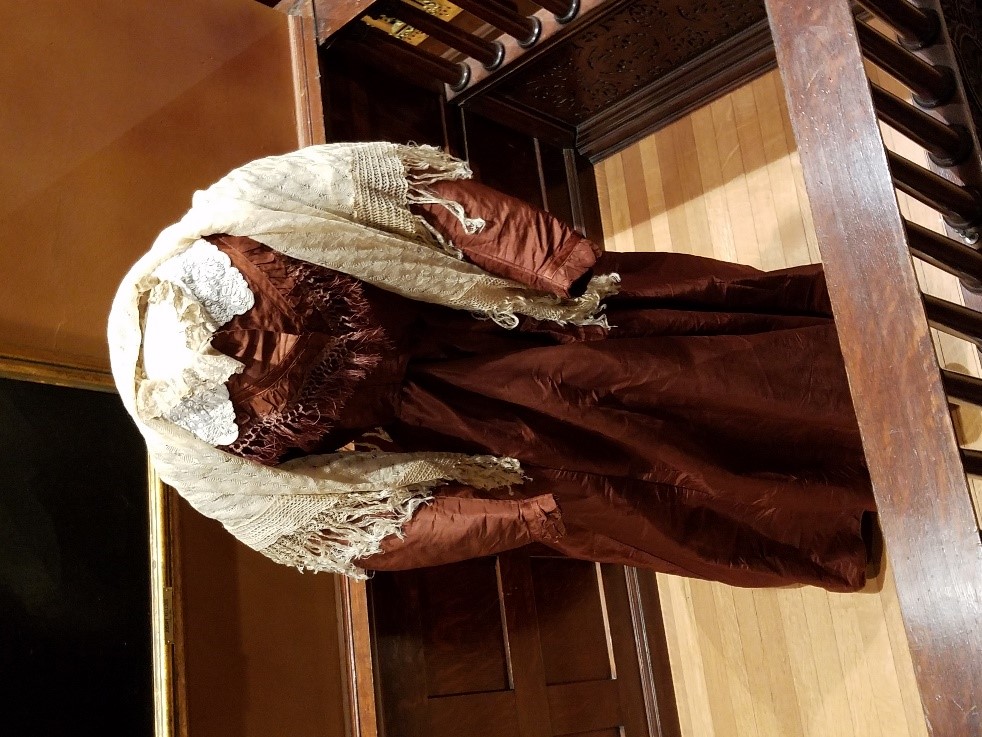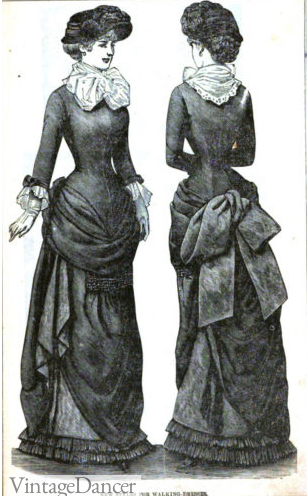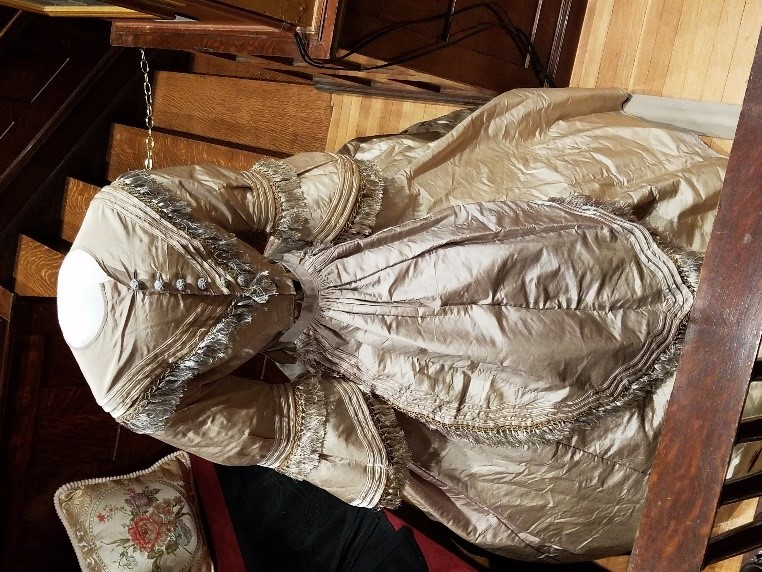 Alright "Gone with the Wind" fans, what era is this gown from? This exquisite dress with full skirt, pagoda sleeves and plain neckline is from the Civil War era and was donated by Mrs. E. R. Behrend in 1947. We do not know if it was worn by Mrs. Behrend's mother or grandmother, or for what occasion. It is in near perfect condition.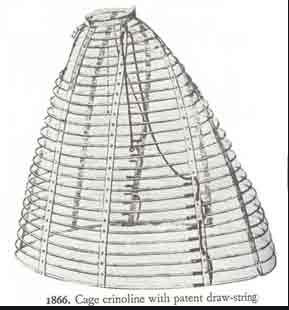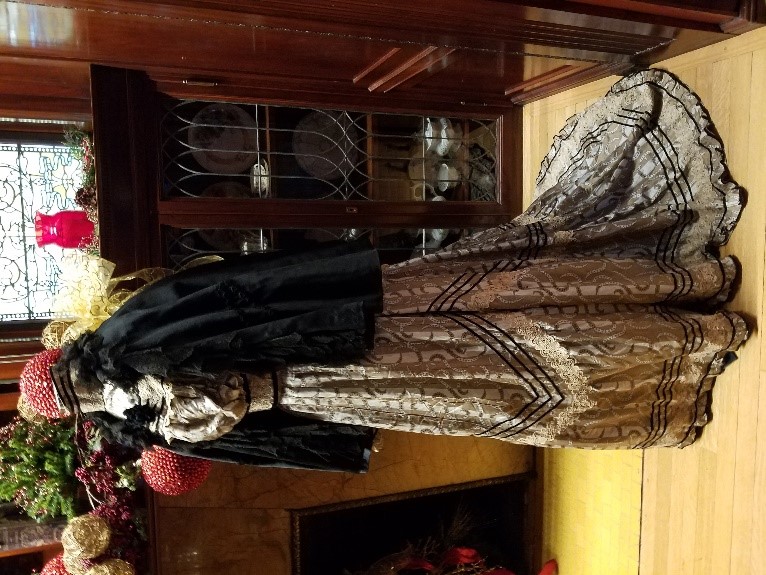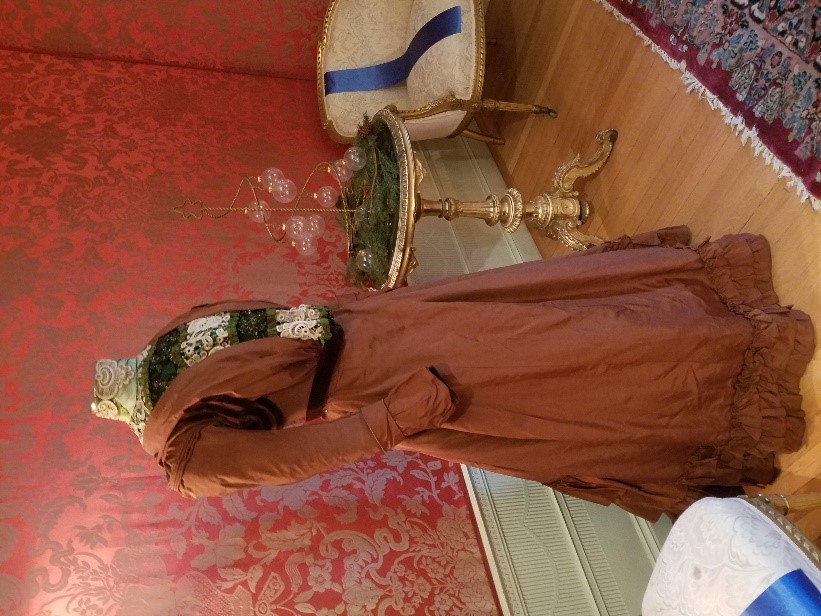 Let's do a comparison study of our last two "ladies". Do you think these dresses are from the same era or different? Look carefully at the neckline, waist and skirt shape. If you deduced that they are very similar and of the same era, you are correct! These dresses are both from around 1900-1905. They both have high collars, straight sleeves (impossible to tell with the black and brown dress I know), fitted waistlines (no "muffin top" on these girls) and relatively straight skirts. The brown dress was owned by Miss Rose Whitney of Erie who was a public-school teacher.
I think it is terrific that these dresses have had such a long life and our aim is to maintain them for a LONG time. I just wish I knew more about the owners and the lives they led here in Erie County. I can imagine the fabulous balls, parties, or joyous weddings these dresses participated in. Wishing you joy as we prepare for the Holiday Season in these uncertain times. Please stay safe and healthy.