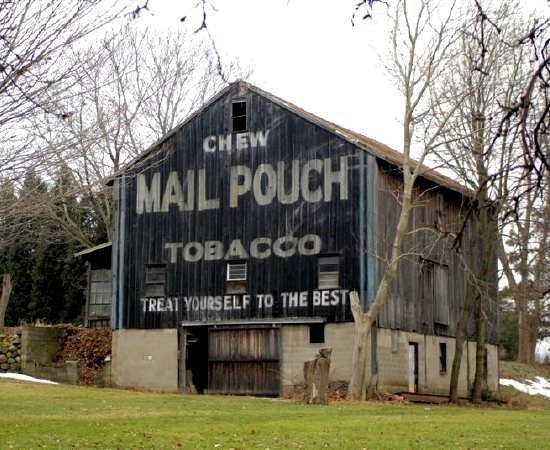 Today all forms of tobacco are known to be cancer-causing so some younger readers may not realize the extent of advertising by tobacco companies throughout the United States. One such form was the Mail Pouch Tobacco Barn. Large hand painted advertisements for chewing tobacco. "Chew Mail Pouch Tobacco Treat Yourself to the Best" read most of these large roadside billboards. Between 1891 and the 1970s, the Bloch Brothers Tobacco Company of Wheeling, West Virginia, (now Swisher International) had upwards of 20,000 barns in 22 states painted by traveling two-man teams. Now a fading part of Americana, these barns once dotted the countryside, including Northwestern Pennsylvania. An article in Erie Reader in 2013 identified at least 8 in Erie County alone.
The idea was simple: pay a farmer $1-$2 a month, less than $50 today, for the right to rent the barn for the ads. In the days before interstate highways, these barns, located along main roads, were seen by millions. The farmer not only got one wall of his barn painted, but he was also sent free Mail Pouch Tobacco. The company painted the entire barn once, but a sign painter would periodically repaint the Mail Pouch ads.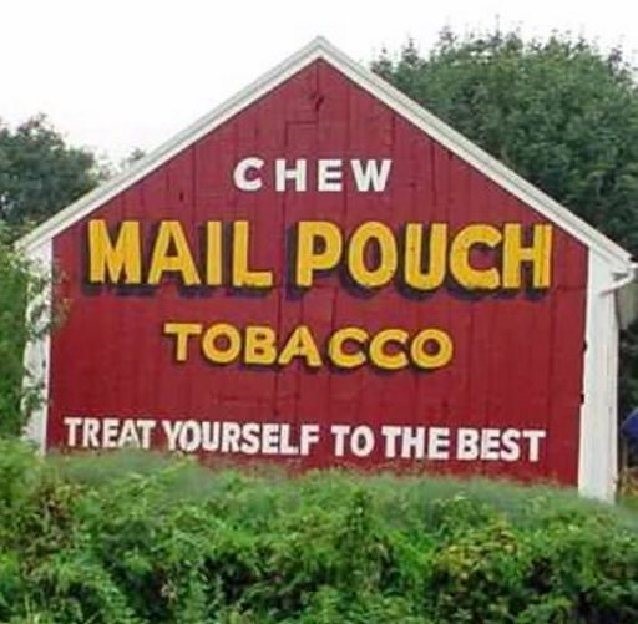 One of the sign painters, Harley Warrick, has taken on almost legendary status among Mail Pouch Barn aficionados. Between 1946 when he came home from World War II and 1991 when he retired, Warrick is said to have painted or repainted over 20,000 barns. Warrick said he could do one in six hours. He didn't use a pattern or strait edge. He did it from habit. He said, " The first 1,000 were a little rough, after that you get the hang of it."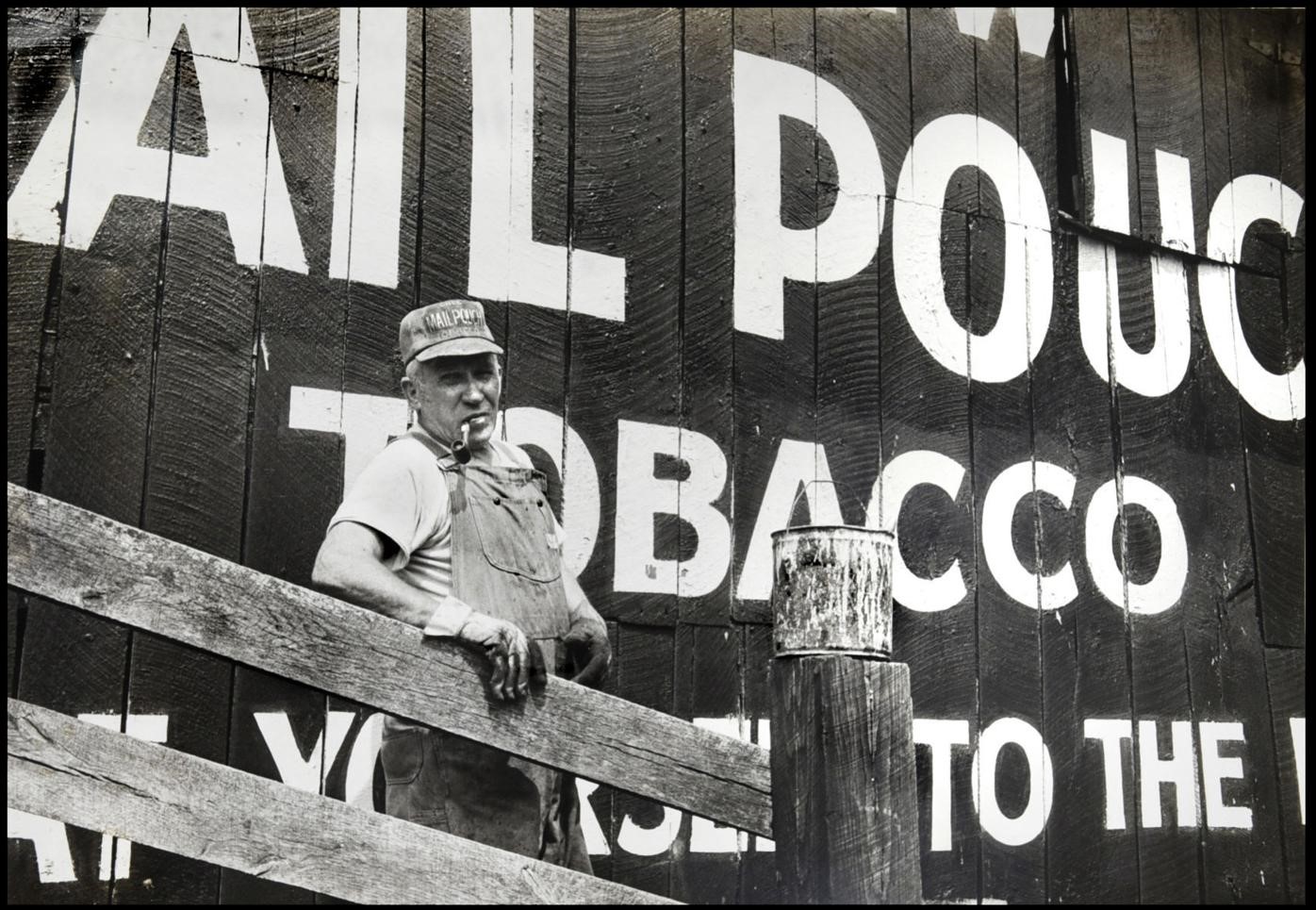 The Bloch Brothers Tobacco Company was sold to the General Cigar and Tobacco Company in 1969, and they decided to end the barn-painting campaign, but they allowed Warrick to keep working, touching up existing barns until he retired in 1992. He died in 2000 and is buried in Belmont, Ohio.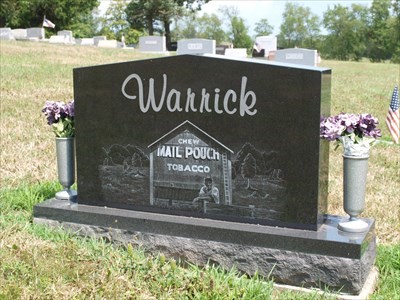 In 1965 the Highway Beautification Act allowed the Mail Pouch Barns to be grandfathered in as landmark signs rather than billboards. This allowed these iconic barns to remain, though none have been repainted for nearly 30 years, unless it was by the owner. Swisher International Inc. still pays the barn owners a small fee-$10 a year. Today, the Mail Pouch Tobacco Barn is becoming just a memory of America's past. Once a common roadside sight, they are almost all gone.