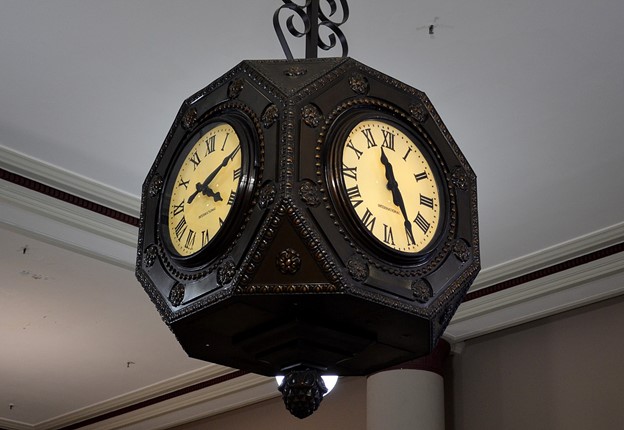 "Meet me under the clock," inside the store on the first floor, a phrase the is sure to stir up fond memories of a longtime Erie landmark-The Boston Store. Black and white wooden roadside signs told motorists every 15 miles how far they were from this downtown Erie department store, the shopping destination before plazas and malls changed the landscape forever. With the holiday shopping season underway, let's take a look back to the days before online shopping.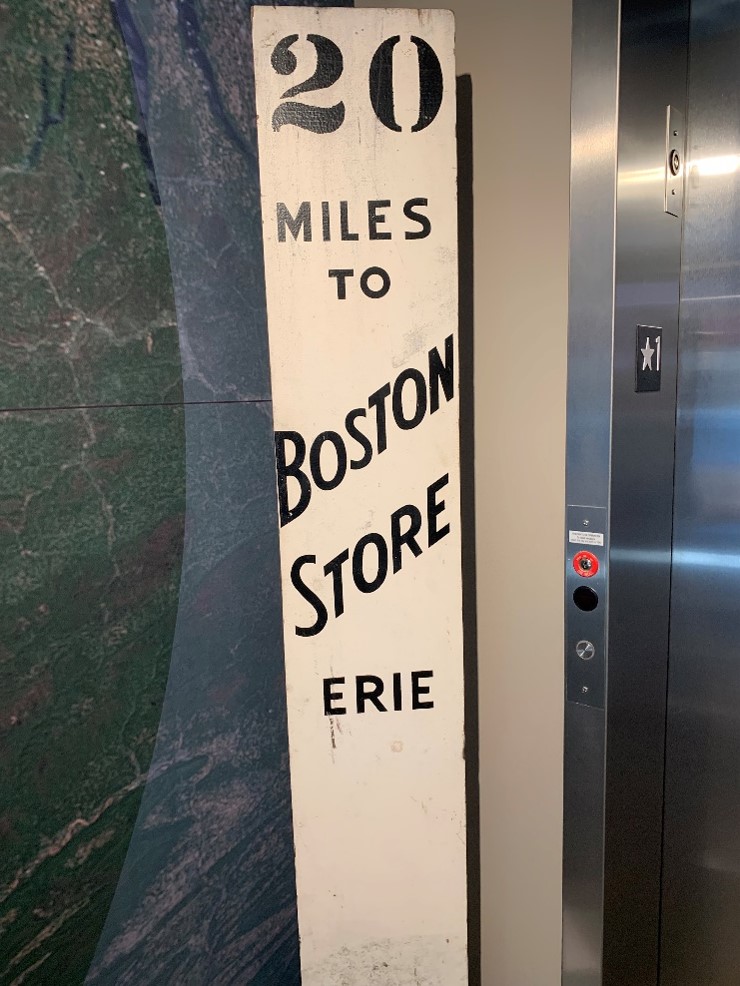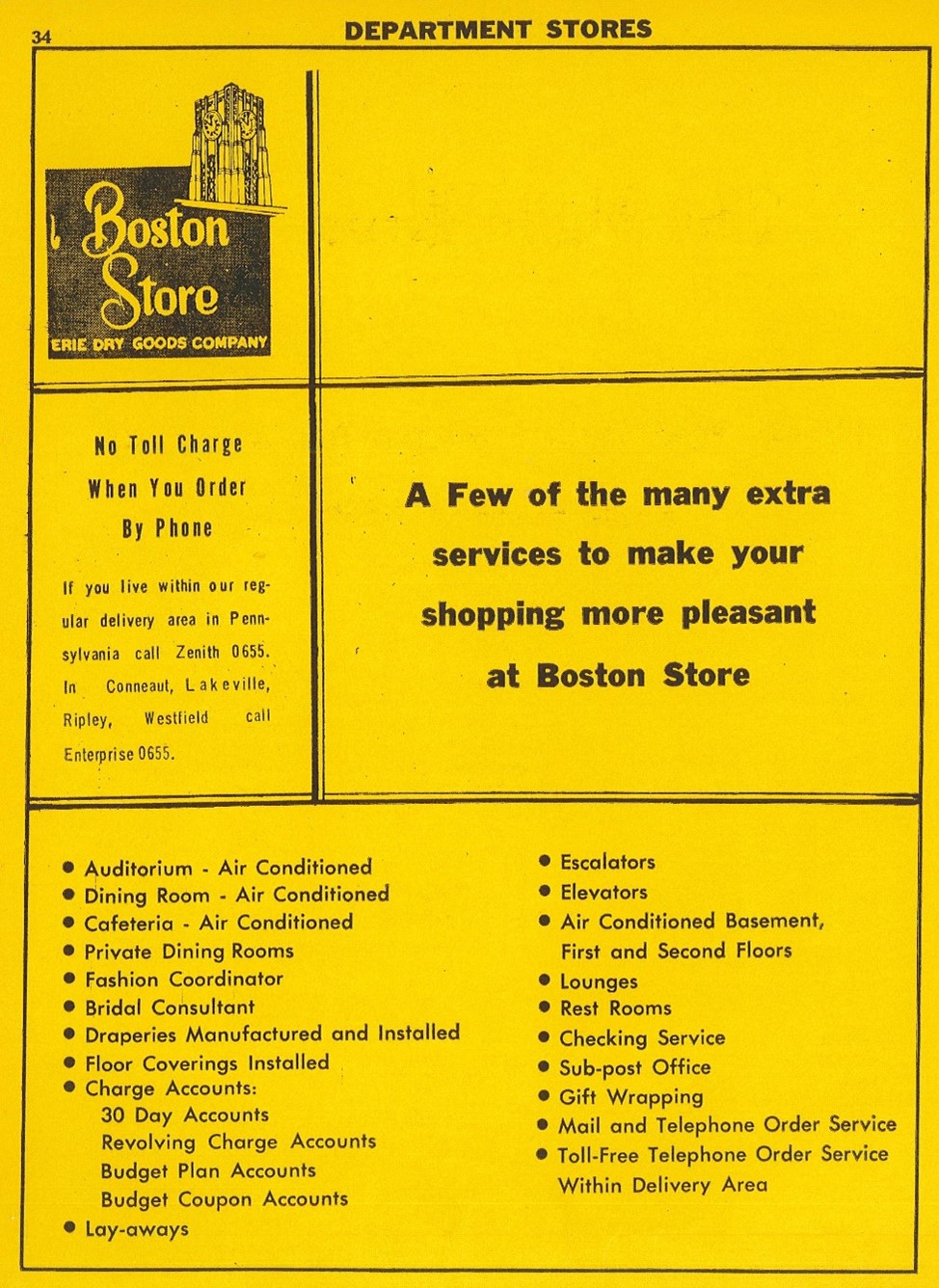 The Boston Store, originally known as the Erie Dry Goods store, opened in 1884 at 1604 Peach Street. The Erie Dry Goods failed in 1885, and a New York company, Sibley, Lindsay & Curr , owners of Sibley's Department Store in Rochester, New York purchased the Erie store. Locals in Rochester called Sibley's "The Boston Store" which was apparently the reason for the name change.
In 1887 the store moved 718 State Street, site of the old Warner Brothers Theater. By the late 1920s, the Boston Store expanded in size to have frontage on the four surrounding streets, 7th and 8th, State and Peach. Renovations in 1931 and again from 1949 to 1953 increased the size of the store from three stories to five and eventually six. In 1953, modern escalators were installed, and by 1966, air conditioning and sprinklers on every floor. The building's landmark clock tower topped off the structure.
In the store's boom years of the 1950s and 1960s, shoppers could ride the escalators and elevators to find almost anything they desired. Kids marveled at the selection of toys, and their parents could shop for clothes and shoes. In 1959, Associated Dry Goods bought the Boston Store, and management was assumed by Horne's department store in Pittsburgh in 1975. By then, shopping malls and plazas had become popular and were drawing consumers away from downtown stores. The Boston Store did open branches at the West Erie Plaza in 1968 and the Millcreek Mall in 1974, but competition with the Millcreek Mall's other large department stores brought the end of an era when The Boston Store Closed in 1979. The Boston Store building still remains-home to several radio stations, assorted offices and apartments. The recently renovated clock still lights up the night high in its tower overlooking downtown Erie. The Boston Store was listed on the National Register of Historic places in 1996.