We are celebrating National Waffle Day here at the Hagen History Center with one of our favorite collections – Griswold! Thanks to the generosity of donor Alan Stone, we have 221 different waffle irons, and several can be seen on exhibit in the Watson-Curtze mansion kitchen. It's impossible to play favorites but pictured below are a few that we maintain here.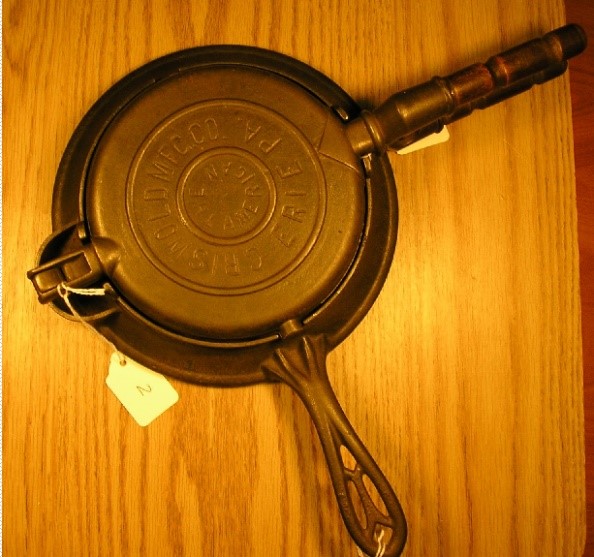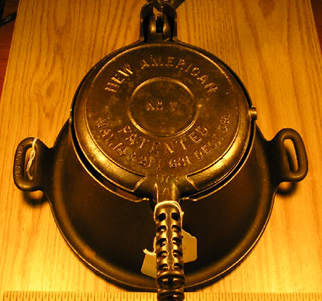 This iron was patented in 1901. Did you notice that this one has a high base compared to the base pictured above? Low bases were designed to be used with wood stoves. The lid of the stove burner would be removed, and the iron placed over the opening. When turning the waffle, the iron would dip into the stove a bit.
In order to cook over a gas or electric stove, a high base was created to allow for the turning of the waffle iron, insuring a perfectly cooked waffle on both sides.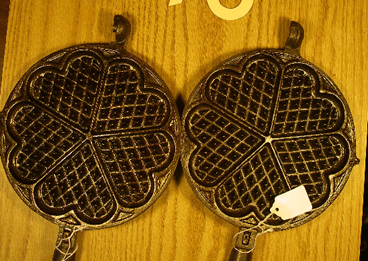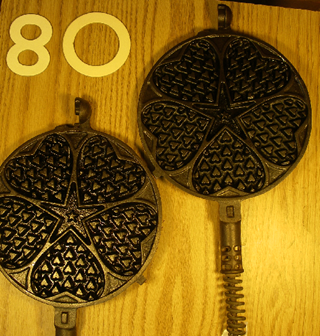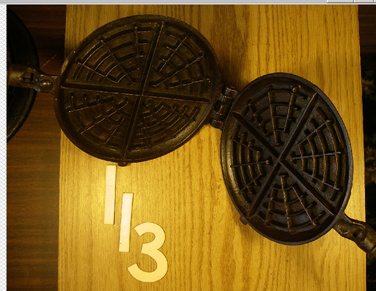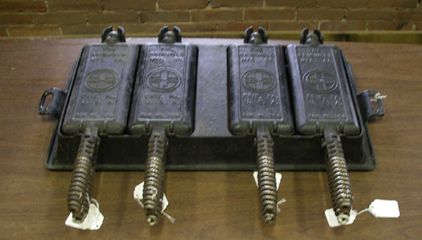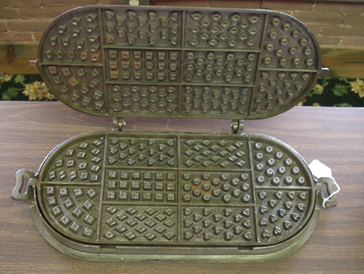 Waffle irons were produced by Griswold starting in the 1870s and ended in the 1950s when its Erie manufacturing was all moved to Sydney, Ohio. Today, some of these irons are worth from the hundreds to thousands of dollars based on the rarity of the piece.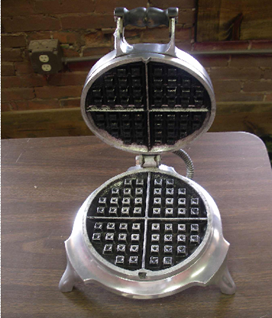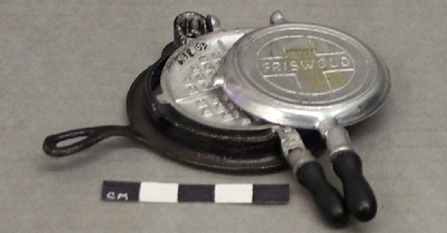 We here at the Hagen History Center wish you delicious waffles and good memories of your grandmother or mother using Griswold to cook every day. Perhaps you still do! Stop by and see our collection for a mouthwatering walk down memory lane or discover the joys of cast iron cooking. It's a "hot" hobby right now!