Penn State Behrend Students Share Creative Ideas
From January through April, the students in Penn State Behrend's Marketing 444 classes learned about the Hagen History Center. Their task was to prepare marketing plans to encourage those under the age of 30 to visit the museum and foster an interest in history.
The 43 students, comprised of juniors and seniors, were assigned into groups of 4 or 5. Over the course of the semester, they worked together to generate a total of 10 creative, insightful, and detailed marketing plans for ECHS.
The semester began with a tour of the Hagen History Center. Most of the local students had never even been to this museum. They were pleasantly surprised by the beauty of the mansion, the expanse of the campus, the volume of artifacts in storage, and the fact they learned to appreciate history.
For their project, the students conducted focus groups for input. They also researched other museums for comparisons. The other museums researched included the Smithsonian, 911 Museum, the Chicago Museum of History, and Heinz History Center, among others.
Some of the recommendations for the HHC included sponsoring unique events, providing enhancements to social media, utilizing more videos on the website, providing a flower garden as a backdrop for photos, and even providing unique items to carry in the gift shop. The students advised that this demographic looks for experiences. They want to have fun, share with friends, and purchase keepsakes to remember the day. They want to learn about events on social media and they want to see videos to learn information rather than read lengthy newsletters.
Some of the creative ideas included hosting an escape room in the mansion, hosting trivia nights, hosting food trucks at events, and offering an experience with an VR interactive exhibit.
The next step is for the HHC staff to read all the marketing plans and work on implementing the best of their recommendations.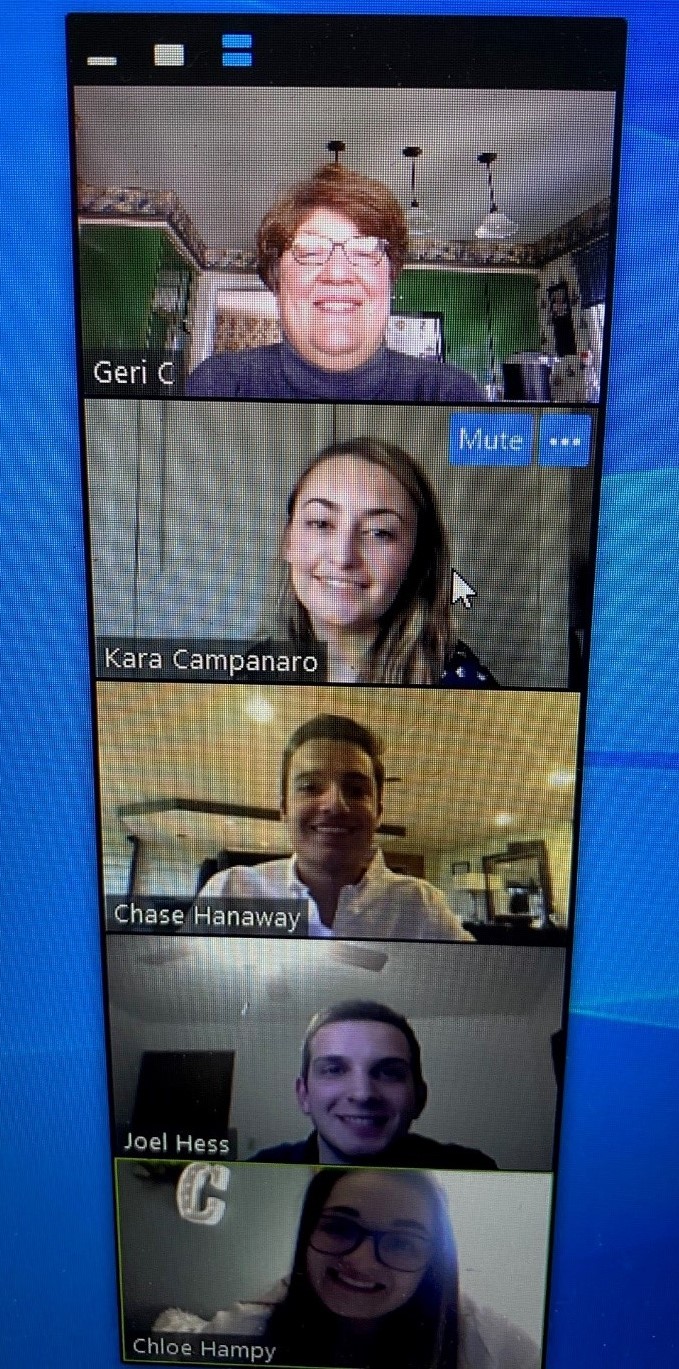 Photo of Zoom meeting with students.