This blog, written by curatorial assistant Amanda Rockwood, doesn't relate to Erie, yet is still an
important topic to cover. Today we remember Ruth Bader Ginsburg and all she did for the
American people, especially women.
Ginsburg was born Joan Ruth Bader in Brooklyn, New York on March 15, 1933. She grew up in
a low-income, working-class neighborhood. Ruth was the second daughter of Nathan and Celia
Bader. Nathan was born November 30th, 1896 in Russia to Samuel Bader and Ida Milstein.
Celia Amster was born July 4th, 1902 in New York to Joseph Amster and Rose Dick. Marilyn
Elsa Bader, being her older sister, sadly passed away at the age of six from Meningitis.
When she was 17, Ruth went on to Cornell University on a full scholarship. Ginsburg earned her
bachelor's degree in government in 1954, finishing first in her class. She would meet, and later
marry law student Martin David Ginsburg. The two would have two children, James and Jane.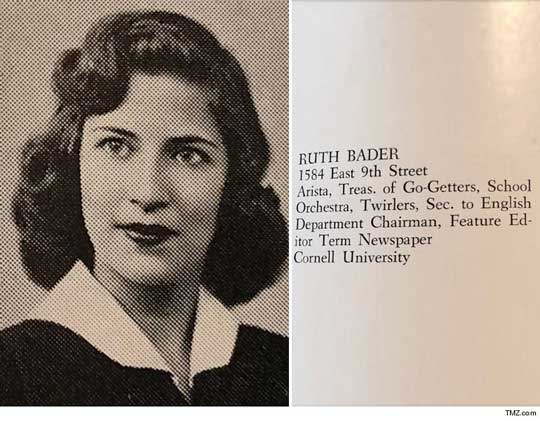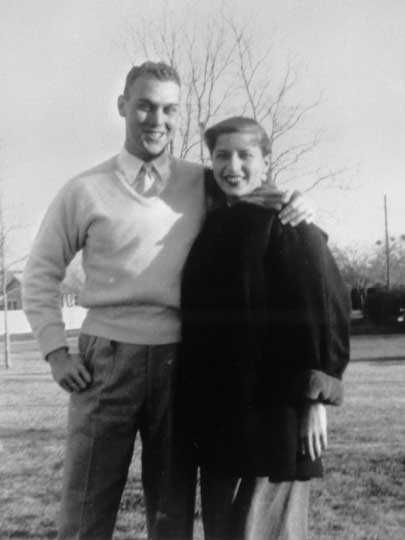 Before taking the bench, she served as an advocate for the American Civil Liberties Union, and
ensured that the 14th Amendments guarantee of equal protection applied to gender.
Ruth would later become the second woman to be appointed to the position of U.S. Supreme
Court Justice. She subsequently served 27-years on the nation's highest court. Thanks to her
efforts in important political topics such as, abortion rights, same-sex marriage, voting rights,
immigration, health care and affirmative action, many changes would be made.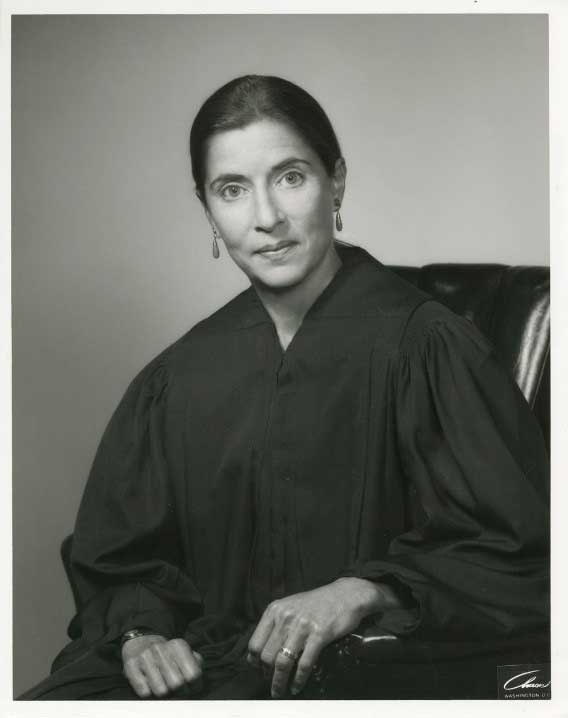 Ruth passed away on September 18, in Washington D.C. in her home at the age of 87 due to
complications of metastatic pancreatic cancer. She is survived by her two children, and her four
grandchildren, two step-grandchildren, and one great-grandchild.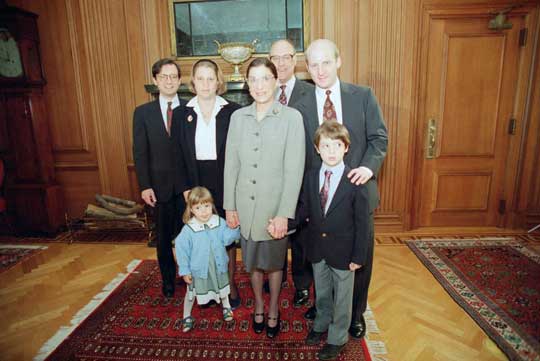 Sources:
https://www.npr.org/2020/09/18/100306972/justice-ruth-bader-ginsburg-champion-of-gender-
equality-dies-at-87
https://www.cnn.com/2020/09/18/politics/ruth-bader-ginsburg-dead/index.html
https://www.biography.com/law-figure/ruth-bader-ginsburg
https://vocal.media/families/the-life-and-family-tree-of-supreme-court-justice-ruth-bader-ginsburg