The Hagen History Center is Where History Inspires.
Part of the inspiration is to invite the community to our campus and to encourage return visits.
You won't be able to see everything the first time, so we know you'll want to come back.
We encourage community members to make the Hagen History Center a lunchtime stop. Pack a lunch, brown bag it and hear a speaker, meet friends on the beautifully manicures grounds, or just get out of the office/house and walk/drive to 356 West 6th Street.
We'll be ready with picnic tables on the lawn for you to enjoy the grounds and visit the exhibit when done.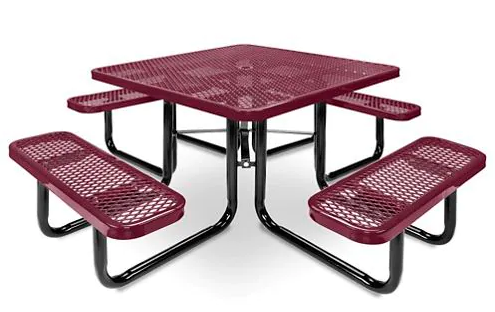 You can sponsor a picnic table in memory or honor of a loved one or friend. You can also name a table for your family.
Picnic tables are similar to the picture above and will include a naming plaque. Tables will be mounted to the ground to prevent theft.
To sponsor a picnic table, use the attached form or the donate button. You may choose to co-sponsor a table with other persons or make your donation with monthly or incremental payments.
Lets all enjoy summer on the lawn at the Hagen History Center.