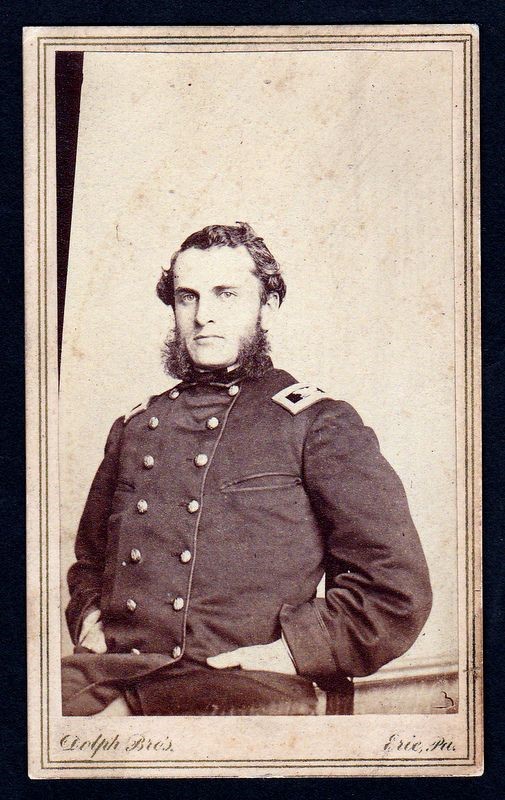 On July 2, 1863, Colonel Strong Vincent was mortally wounded on the slopes of a rocky hill south of Gettysburg, called Little Round Top. At age 26, Vincent commanded a brigade in the Federal Army of the Potomac. A Harvard-educated lawyer before the outbreak of the Civil War, Vincent had no formal military training. He was a quick learner, however. It was Vincent that chose the spur of ground part way up the slopes of Little Round top-the military crest, not the topographic crest, that would allow his men to fall back to higher ground if forced to.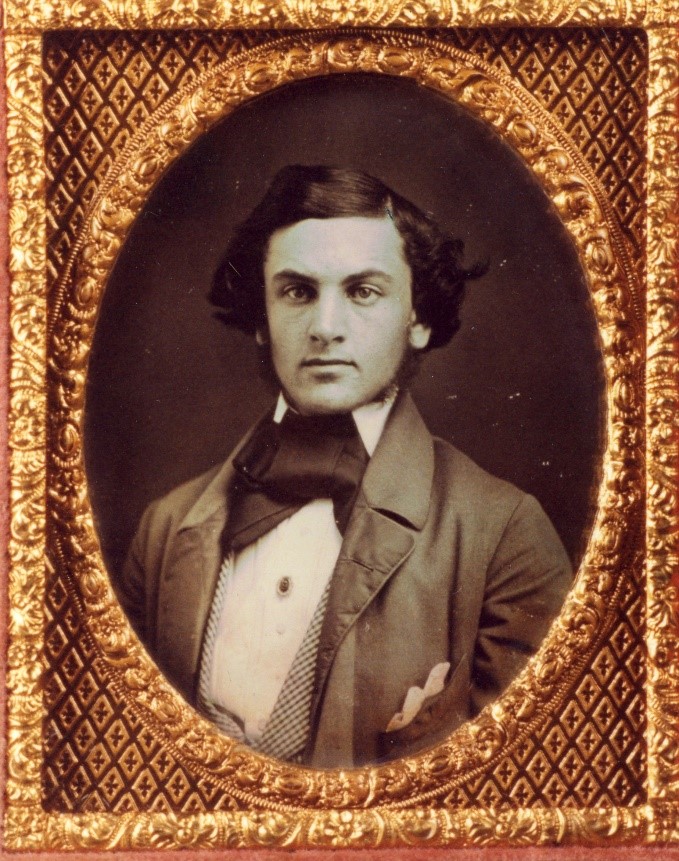 Born in Waterford, Pennsylvania, in 1837, Vincent was named Strong for his mother's maiden name. The Vincent family moved to Erie when he was a boy. He worked for a time in his father's iron foundry and then attended Trinity College in Hartford, Connecticut. It was at Trinity that Vincent met his future wife Elizabeth Carter. After an altercation in which a man insulted Elizabeth and Vincent attacked him, Vincent moved to Harvard in Cambridge, Massachusetts, to study law. After graduating in the middle of his class in 1859, he returned to Erie to "read law" in the office of William S. Lane on W. 6th Street. The house that was the office still stands today.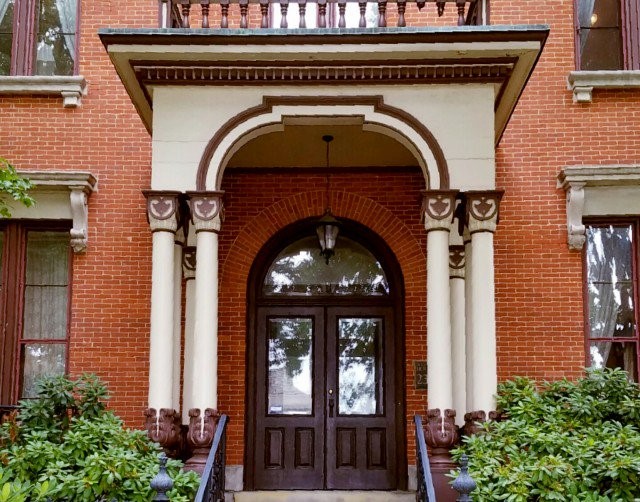 With the outbreak of the Civil War in April, 1861, Vincent and Elizabeth married and returned to his parent's home at 9th. and Peach St. Vincent then promptly joined the new 83rd Pennsylvania Volunteer Infantry commanded by Col. John McLane. Vincent soon became a Lt. Colonel, second in command. At the Battle of Gaines' Mill in June, 1862, Colonel McLane was killed. An ill Vincent rode to the field and took command of the 83rd. By the spring of 1863, Vincent commanded a brigade of about 1,300 men in the Federal 5th Corps as it marched north toward destiny at Gettysburg. As the brigade neared the Pennsylvania line, Vincent ordered the band to play Yankee Doodle and the colors, the unit's flags, uncased. As the colors passed by Vincent and his staff seated on their horses by the side of the road, Vincent removed his cap and turned to Lt. John Clark and said, "What death more glorious can any man desire than to die on the soil of old Pennsylvania fighting for that flag!" Seven days later, Vincent was dead. Mortally wounded on the slopes of Little Round Top, he was carried to a nearby farmhouse of Jacob Weikert where he died on July 7, 1863. Vincent was promoted to Brigadier General late on July 2, 1863. He did not die a "glorious" death but died while weakly muttering Lord's Prayer. He is buried in the Vincent family plot in the Erie Cemetery. Beside him lay his wife Elizabeth who never remarried, and a baby girl Blanche born in September, 1863 but sadly died just short of her first birthday. Elizabeth Vincent lived the rest of her life with Strong Vincent's brother Boyd and his family in Ohio.
There are statues in Vincent's honor and a school in Erie named in his honor. How many really know who this young man was? One of Northwestern Pennsylvania's most recognized Civil War figures, Vincent is well known to Civil War historians and Gettysburg buffs, but unfortunately, he is not well known to many people today. Vincent should be remembered.