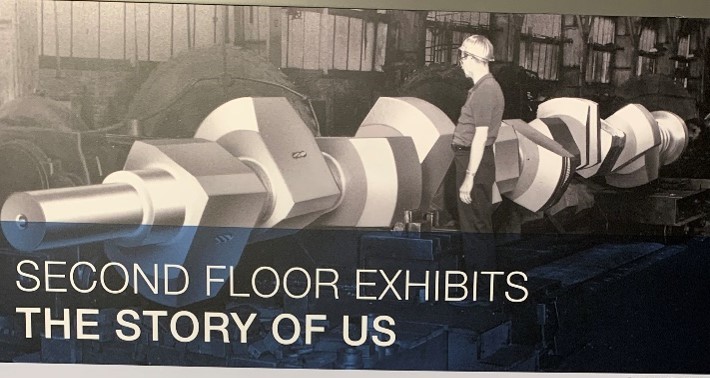 A new, semi-permanent exhibit, opened in July, 2022, at the Hagen History Center. Located on the second floor of the new exhibit building, The Story of Us tells the "whole" story of the settlement and great industrial growth of Erie and the county as a whole. No one museum exhibit can possibly tell the "whole" story of a county's history but this one does a good job.
The Story of Us is divided into two sections. First is "Coming to Erie" which tells the story of the earliest inhabitants, through the various nationalities such as the English, Germans, Irish, Poles, Italians and African Americans but continues through to more modern immigrant groups from South and Southeast Asia.
The second half of the exhibit is "Erie at Work" highlighting many of the numerous companies and retail businesses, as well as agriculture, that helped make the county prosper into the 21st century. Manufacturing companies such as Nagle Engine and Boiler Works, American Sterilizer, The Boston Store and Zurn all help tell the story.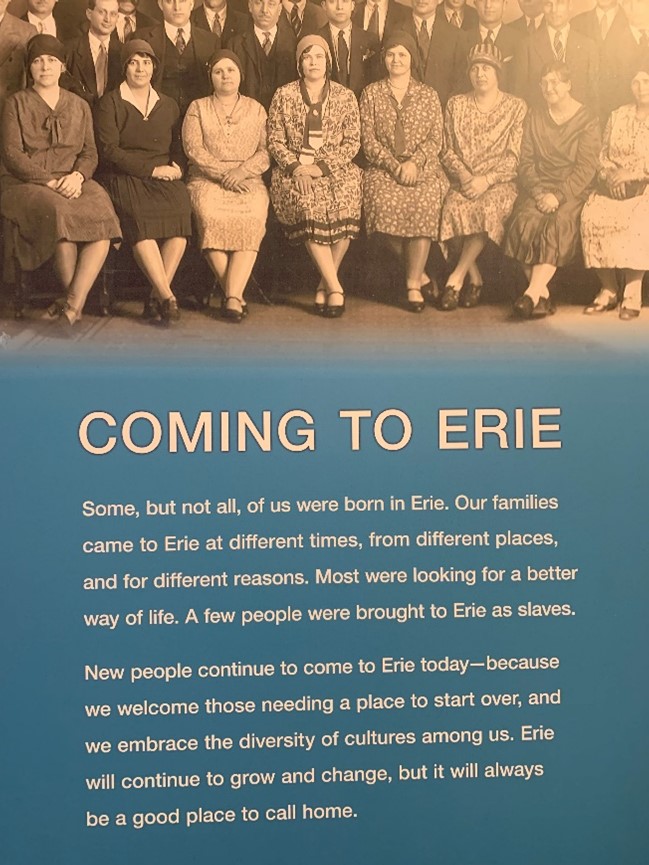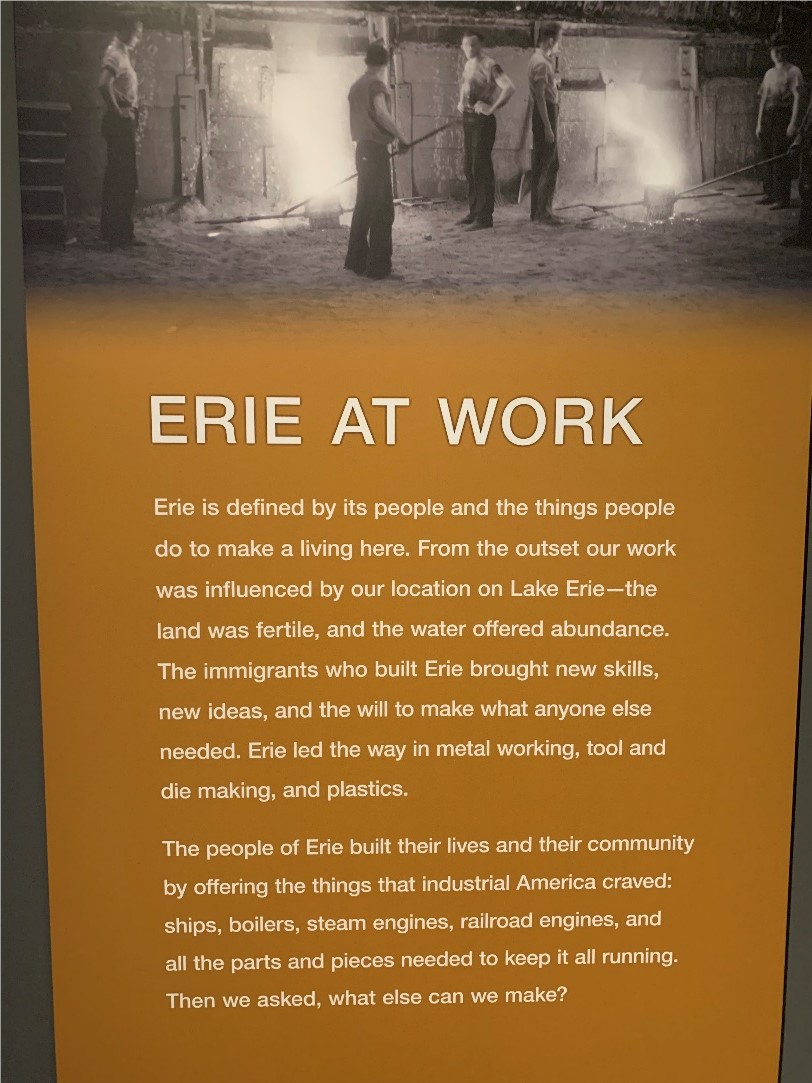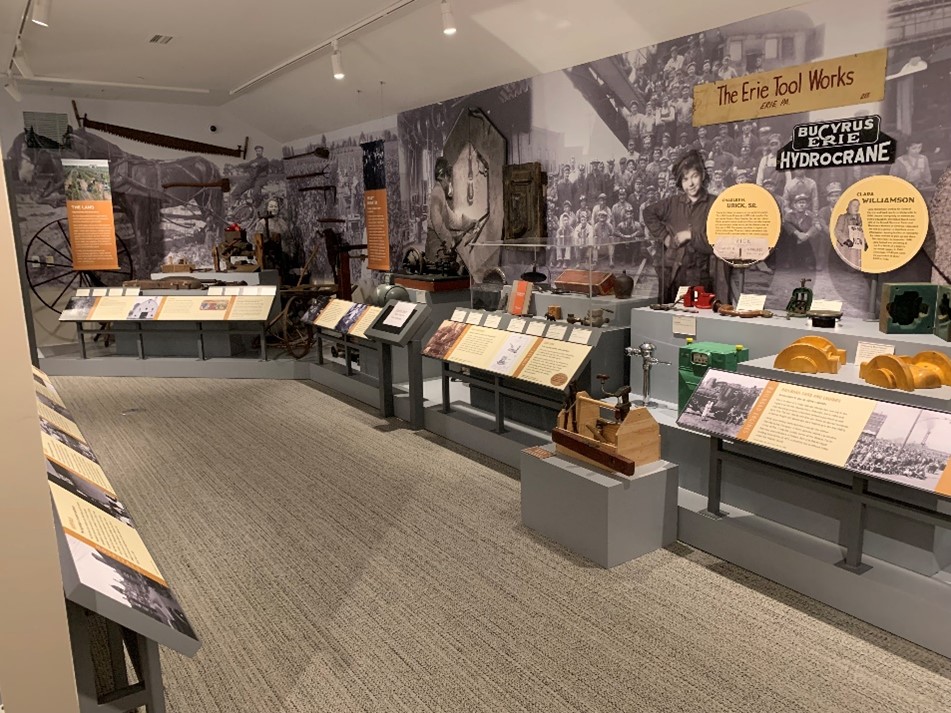 How to connect the two stories? A recent immigrant's rented room is shown in full scale, complete with its simple furnishings, wood stove and clapboard siding. Just around the corner, visitors see that immigrant's son or grandson's modern brick home in the 1950s complete with a modern kitchen and a television in the living room. The immigrant who "came to Erie" has climbed the ladder and now might work for General Electric or Hammermill and live in a "Baldwin Home" that dot the city today.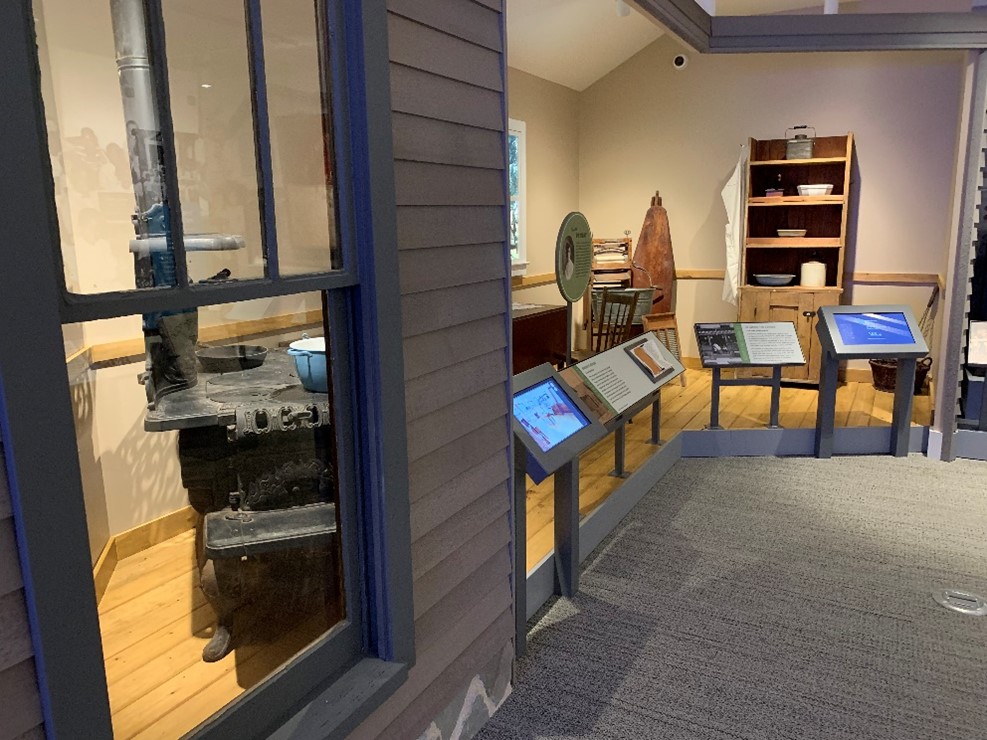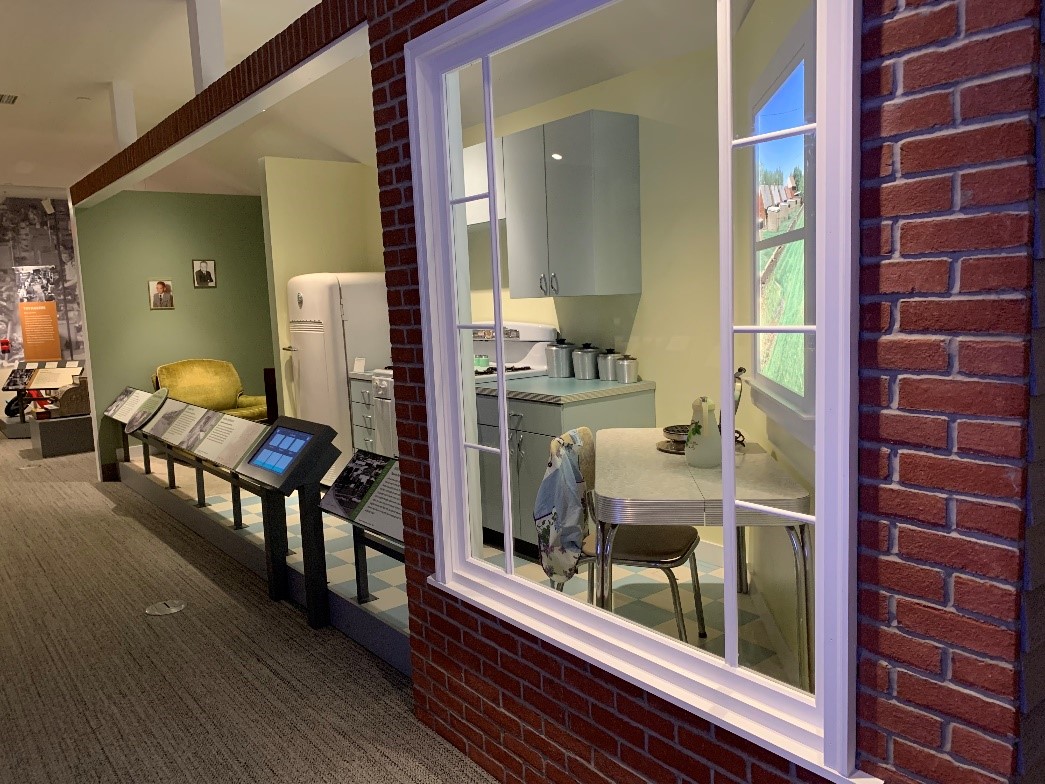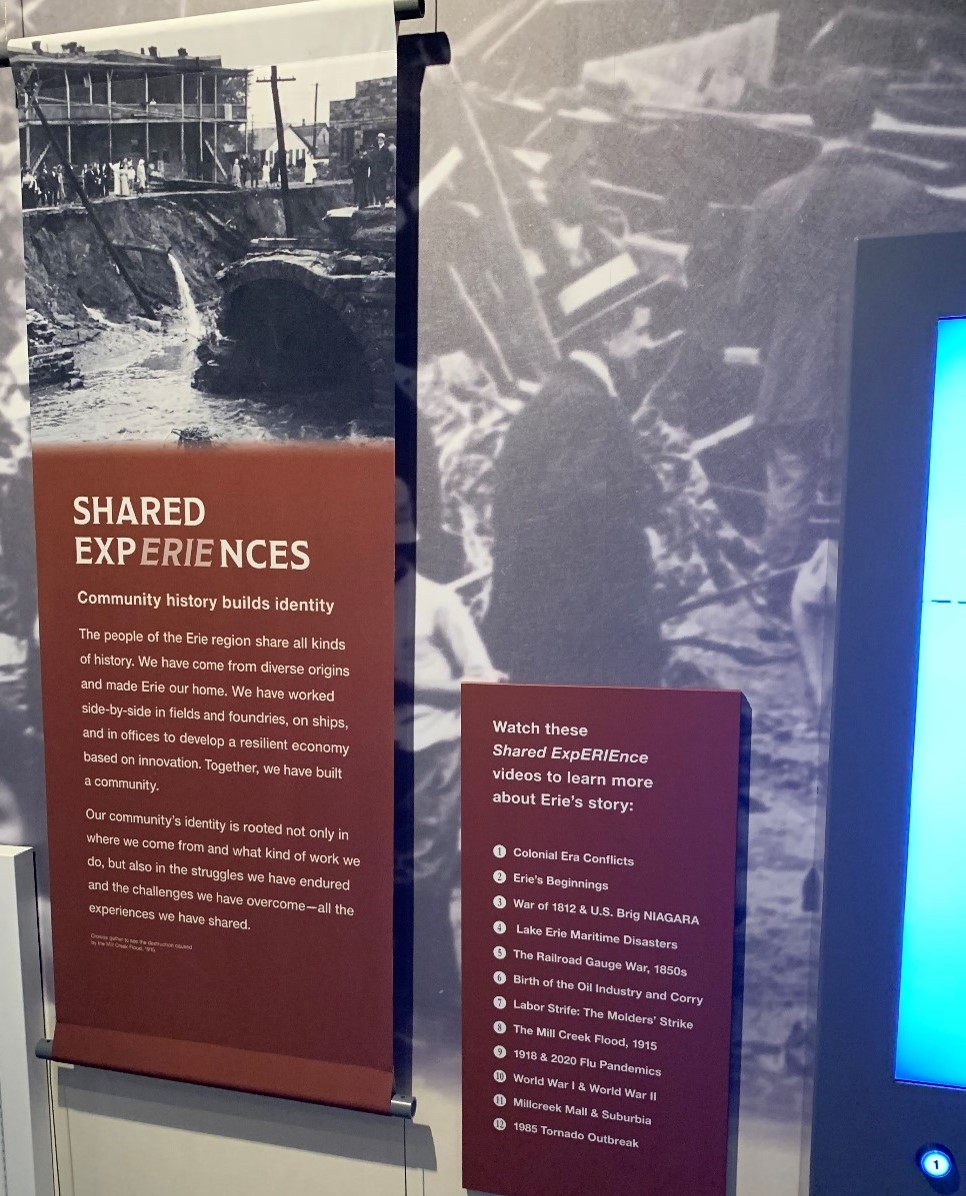 Throughout the exhibit space, visitors can manipulate a number of touch screens that further illuminate the history of the county. One such touch screen is called "Shared Experiences" that highlights 12 different events that shaped "the story of us." Subjects ranging from Lake Erie Maritime disasters and the Molder's Strike to natural disasters like the Mill Creek Flood and the 1985 Tornado Outbreak. On this screen, videos approximately four minutes in length tell the stories of these events.
As stated earlier, no one museum or exhibit can tell the whole story but The Story of Us does a pretty good job.