Over the past several weeks, a series of blogs about the service of the United States Paddle Wheel Frigate Michigan/Wolverine have appeared here on this website. Michigan/Wolverine was truly a fascinating ship. The first iron-hulled ship in the United States Navy. Commissioned as the USS Michigan in 1845, she spent her entire career on the Great Lakes. Her home port was Erie, Pennsylvania. Over her lengthy career, so many officers and enlisted sailors stationed aboard the ship married Erie women, she city earned the nickname "Mother-in-law of the Navy." The ship was one of the longest continuously serving ships in U.S. Naval history. This short blog will examine one of the remaining artifacts of this ship.
By the time Wolverine was scrapped in 1949 much of her valuable parts of brass and souvenirs such as doors and hatches had been looted but a few things were able to be saved so future generations could see and appreciate them. One, or should I say two, such items were the side paddle wheel eagles. One is today in the collection of the Erie Maritime Museum and the other is in the collection of the Hagen History Center, both in Erie.
These beautiful carved wooden eagles, painted in gold, clutch an olive branch and are perched atop a red, white and blue American crest. One eagle was mounted on the starboard (right) paddle wheel box, the other on the port (left) paddle wheel box. The photographs below show the port side eagle, now it the Hagen History Center's Exhibit Building for visitors to see.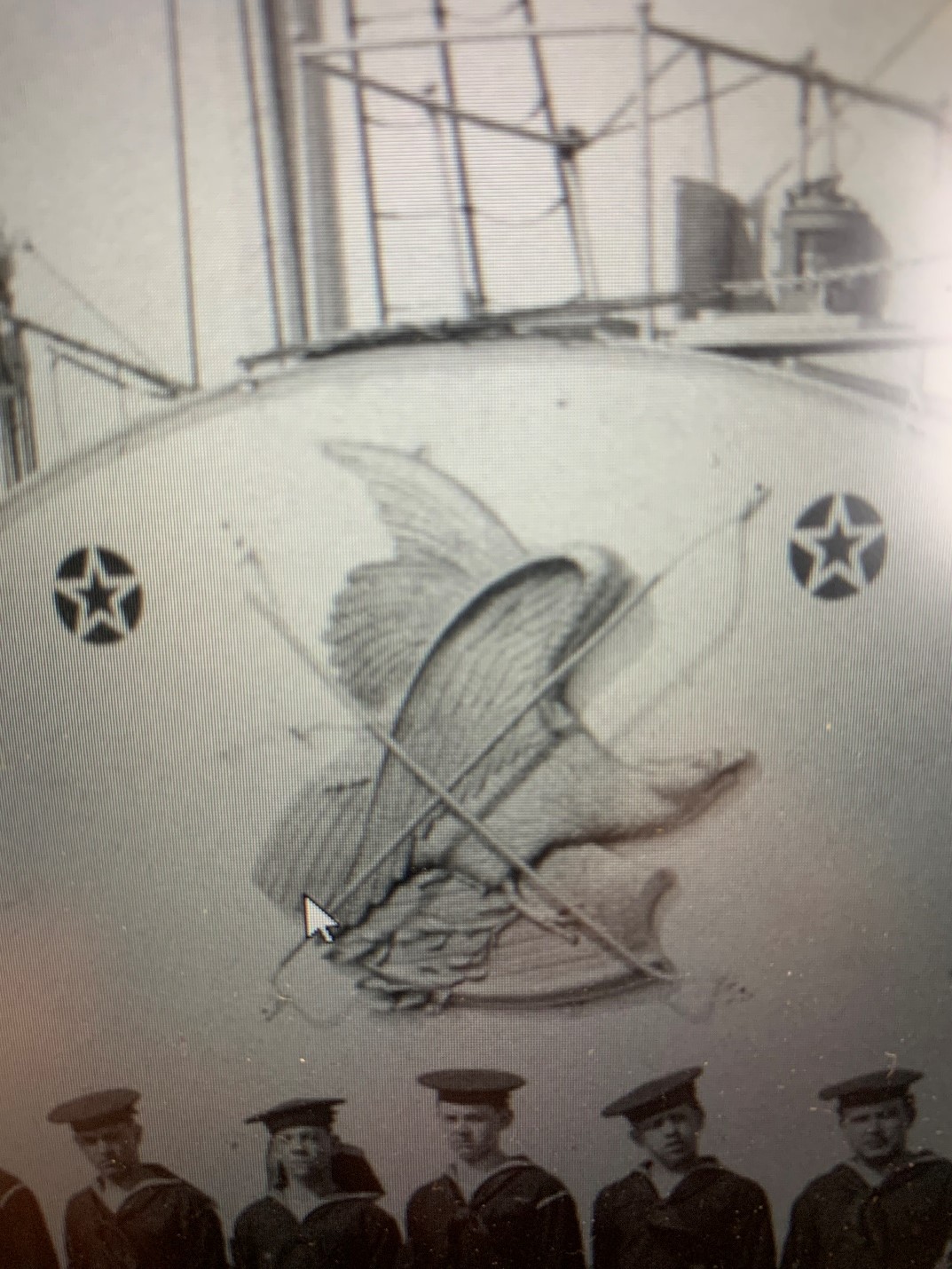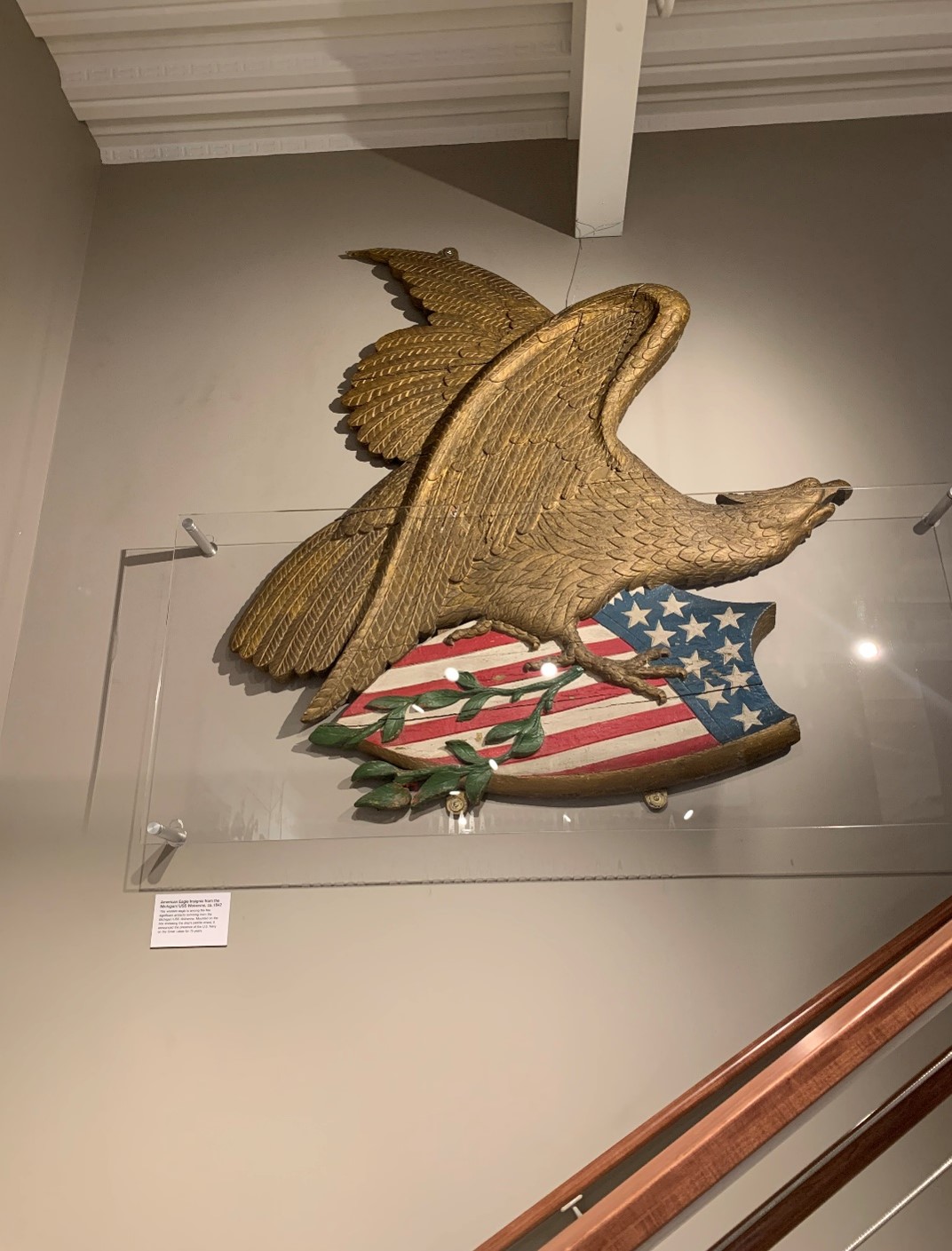 It isn't everyday that a visitor can look at a photograph and an artifact and say "wow, that's the same one as in the picture!" Stop by the Hagen History Center and try it.