This blog is in recognition of Black History Month and the service of our region's veterans.
About 407,000 American service personnel gave their lives in World War II. Of the 727 from Erie County, only two were African Americans: James Walker Carter and William J. Butler. A new Black Veterans of Foreign Wars (VFW) Post was opened in their honor after the war named the Carter-Butler Post.
William J. Butler graduated from Bradford, Pennsylvania, High School in 1938 and came to Erie, where his mother Ella Butler lived, to work for the Art Metal Company. Butler was drafted on November 2, 1942, and received his basic training at Camp Carson, Colorado. He was transferred to Ft. Meade, Maryland, where he worked in the personnel office. Butler was next sent to a medical detachment at Ft. Pickett, Virginia, and then sent to England in February of 1944. Unfortunately, Butler, then a Technical Sergeant, was killed in a motor vehicle accident on March 11, 1944. He was buried in Cambridge, England.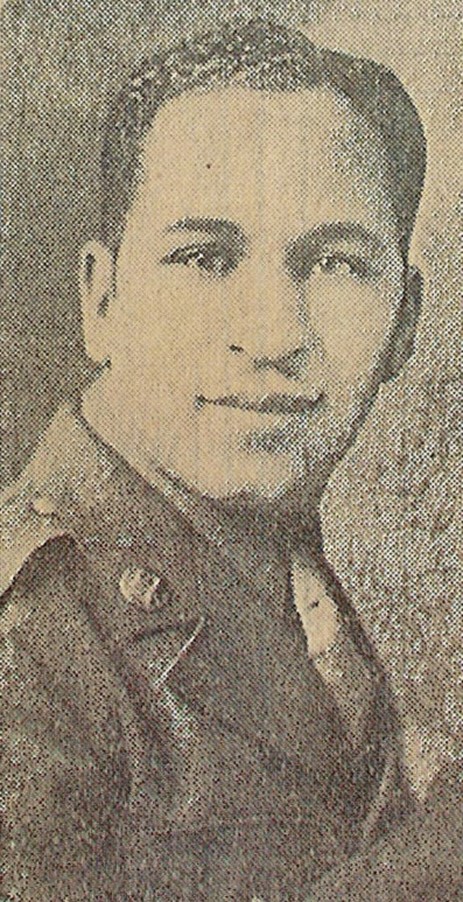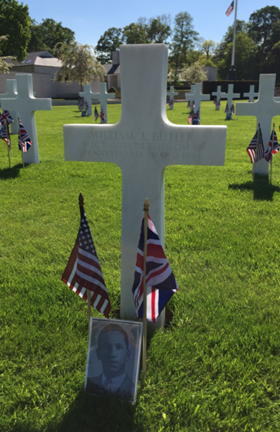 James Walker "Big Jim" Carter was born in Richmond, Virginia, in 1912 and moved to Erie, Pennsylvania, in 1941. Working as a contractor, Carter enlisted in the United States Army on January 6, 1943. After training at Jefferson Barracks, near St. Louis, Missouri, and Tallahassee, Florida, Carter shipped out with his unit, the 870th Engineer Aviation Battalion, for the Pacific. At this stage of the war, Carter had risen to the rank of Technical Sergeant. An Engineer Aviation Battalion's job was to build, repair, camouflage and, if necessary, defend airdromes and airfields. Since there was little in the way of overall command of these units, it seems they may have performed any duties needed by the local commander. Carter had been offered a transfer to Military Police training while at Jefferson Barracks but opted to stay with his friend in the 870th.
On April 23, 1945, Tech Sgt. Carter was killed on the Philippine Island of Luzon. His veteran card, in the collection of the Hagen History Center in Erie, Pennsylvania, states: "He killed 5 (Japanese) before one got him." Carter is buried in the Manila American Cemetery in The Philippines.
Carter's veteran card, as well as newspaper clippings in this file, state he was the second African American soldier from Erie to be killed in World War II, and that he was the "Only Negro killed in action from Erie. One other killed accidentally." There is the issue of another Erie soldier, "Pvt. R. Holt" who may not be counted as an Erie soldier because he was living in Ohio when he entered the service. Holt, killed in North Africa in July 1943 while serving in the 904th Air Base Security Battalion, is buried in Erie's Lakeside Cemetery. According to research shared by World War II historian Doug Squeglia, Holt is likely Erie's first African American soldier to die in the war, but he is not listed on Erie's list of WW II dead and has no veteran's card in the archives of the Hagen History Center because he was not living in Erie when he entered the service.
Regardless, all of these servicemen and thousands and thousands of others gave their lives for their country, as they had been doing from the American Revolution to today. If you wish to view the WW II veteran card collection at the Hagen History Center to look someone up, call our Library & Archives Department at 814-454-1813 to set up an appointment.
Special thanks on this blog goes to Doug Squeglia and Bill Welch.