Today we discuss the Brownie Camera. Here at Hagen History Center- Erie County Historical Society we have one in our collection. It is a Kodak Brownie Taget six-20 camera.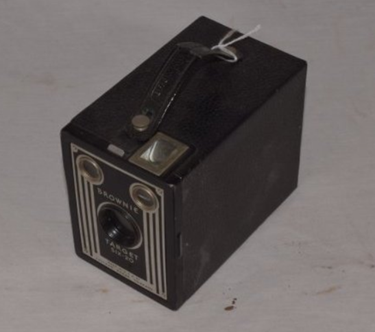 These cameras are a box roll film that produces 2 ¼" x 2 ¼" images. It has a rotary shutter and film size of 117mm. The film would need to be processed by sending it to Kodak or a local lab. By pressing a lever on the side of the camera it would help with exposure. At the internal end of the box, the camera obscura effect exposed the loaded film. The winding knobs on the side of the box allowed the frames to be advanced between shots, and a little red window on the back allowed the user to count their frames. Modern photographers will be accustomed to the viewfinders of a DSLR, but in the days of box cameras, little mirrored viewfinders on top of the camera were the best way to align your image.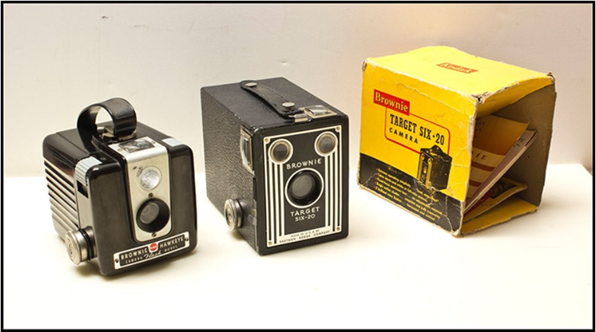 The original Brownie was produced in 1888 and released in February of 1900 but would be discontinued in October of 1901. It got its unique name from the designer, Frank A. Brownell and the mischievous spirits called brownies from European folklore. This camera was popular during its time due to how inexpensive it was to produce. That meant anyone, not just professionals could purchase it. George Eastman, the creator, was originally a film manufacturer and felt that everyone should be able to enjoy photography. He would create the Eastman Kodak Company and mass produce Kodak Brownie cameras. The original camera sold for $1, or $31 in 2021 dollars.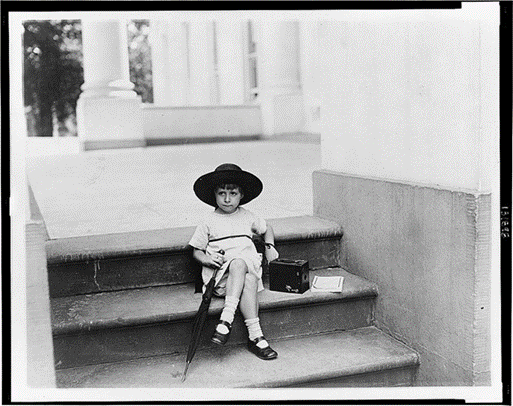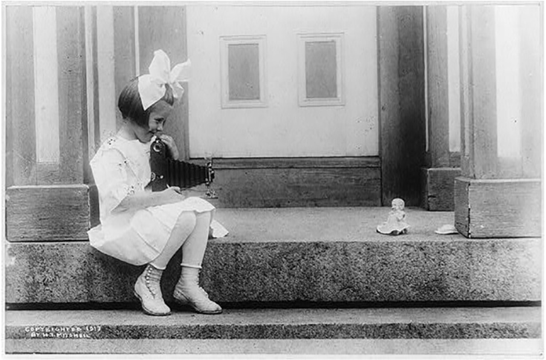 Even though the original Brownie camera ended in 1901, that does not mean it completely went away. Patented in 1909, an early Kodak Bakelite camera was called the "Baby Brownie." This small device was released in 1934 and used 127 film. Like the Box Brownie, the mechanism of the shutter, lens, and film advance was very simple. Even into the 1950s the Box Brownies would be produced. These were made of different materials than those that came before it.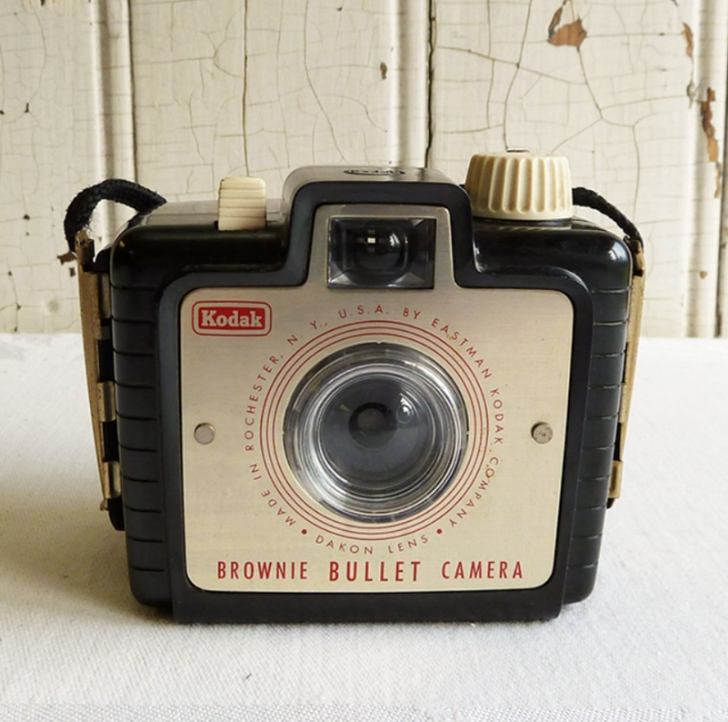 Many of these cameras have become "vintage" and a collector's piece. Next time you go to snap a photo on your phone I hope you think of this camera. A big thank you goes to the intelligent men and women that are constantly inventing incredible items such as the Brownie camera. If only they knew the impact and evolution their inventions would have on the world.
Source:
https://www.brownie-camera.com/5.shtml