Are you ready for some mid 19th Century scandal that happened here in Erie? It is all connected to a group of most likely well-meaning folks, debt and a cemetery.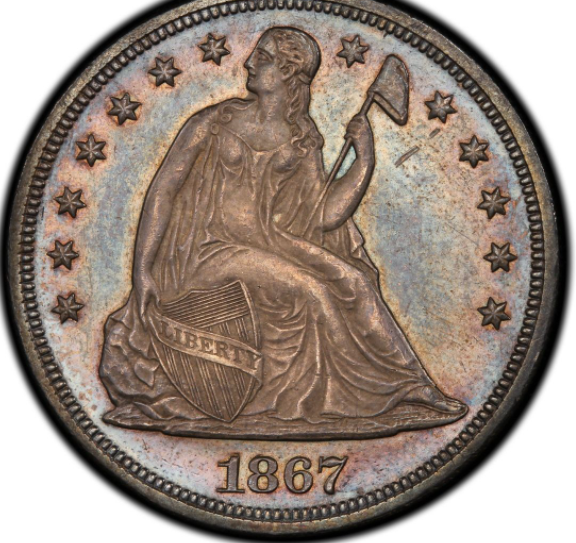 Have you ever experienced debt? Most Americans have it: credit cards, automobile, mortgage and/or school loans. In the mid 1800s, that kind of debt did not exist, but people still knew the empty, raw feeling that a lack of money induces. Then, like now, people will try anything to get rid of debt and sleep better at night; and that is exactly what happened with the German community in Erie trying to get a Church off the ground.
The St. Joseph's congregation began when a group of German-American Catholics began a school in 1853 on 18th Street, a little west of Peach Street. They felt that the predominately German St. Mary's school on East 9th Street was too far away for students to attend. By 1867, a wooden Church was dedicated. Both the money for the school and Church was raised by pew rent (money given annually to be a member) and various fundraisers, most being social in nature. There was always a debt to be paid by members when building, furnishing, obtaining bells and an organ was required for their house of worship. The Germans were a frugal group and wished everything to be paid quickly and in full, so they placed a lot of pressure on themselves.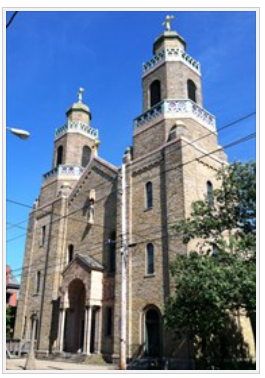 Every Church in town (see blog # 11) had a cemetery at the time. St. Mary's had one behind and around their Church. During heavy rains the graves filled with water and the coffins floated to ground level. Heavy rocks had to hold everyone in place. There were only 3 Catholic Churches in Erie then, St. Patrick's, St. Mary's and St. Joseph's and a vote was taken about establishing one cemetery for all Catholics to be buried in. Land was purchased outside of town on the Lake Road (Trinity Cemetery) and the sale of lots would go towards the building of the new Cathedral (St. Peter's).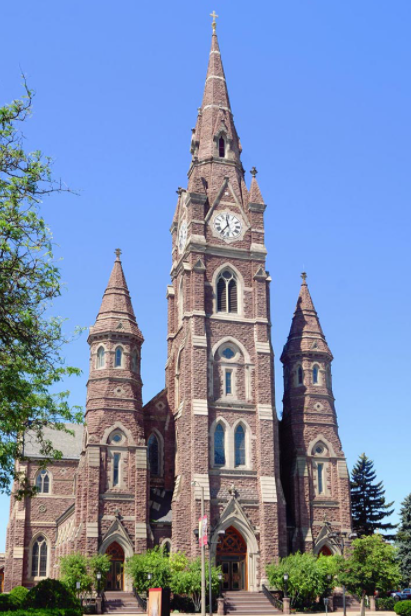 Well, the frugal Catholics of St. Joseph's thought "Why can't we have our own cemetery and the sale of lots will go towards our own Church debts?" A group of ladies of the Church bought property north of West 26th Street near Greengarden for that very purpose. The vote was cast that Trinity Cemetery was to be established and that all were to be buried there. St. Joe's members became split, those who were obedient to the rule of burial there and those who weren't. The scandal began! They sat on opposite sides of the Church. The school became divided by students going to class either upstairs or downstairs depending on what side their parents were on. Many families left and joined the new St. John the Baptist Church on East 26th Street. There were even two choirs, each representing the two sides of this debate, which participated in Church sometimes singing at the same time, sometimes not. It was terrible (yet a bit comical looking back at it now for me)!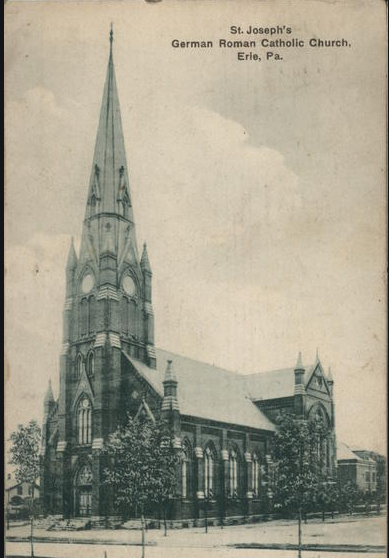 The Bishop responded by saying that no burials were to have a priest's blessing at the St. Joe's cemetery. It didn't work. Eventually, the Sheriff was called in to close the doors of the Church and the rebels were excommunicated. That ended the scandal. Eight months later, the Church reopened and all 118 people who were buried in the St. Joe's cemetery had to be moved to Trinity. Then in 1876, the new Cathedral was built with money raised from Trinity and other sources.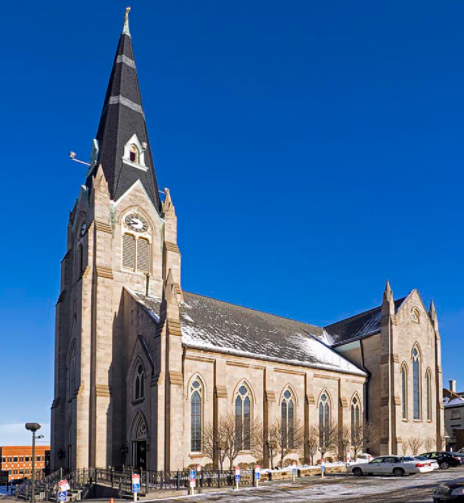 In the current day, things may have been handled differently in this case. Although the school has been gone for a while now, the Church remains a vibrant, inclusive community on Federal Hill for anyone who cares to join. May it continue to serve, scandal free, a long life.